Power motor design and analysis
Benefit from design and analysis software for permanent magnet, induction, synchronous, electronically and brush-commutated machines. Simulate performance without the need for typical finite element analysis (FEA) user controls.
Virtual motor prototyping
Base output quantities, waveforms, fields and charts on different analysis methods, and adjust computation time according to the degree of accuracy you need. Accurately predict performance when there is saturation, hysteresis, eddy current and winding loss, deep bar effects, coupled electromagnetic and thermal effects.
Explore the Simcenter Motorsolve Features
Motorsolve BLDC
Brushless DC and permanent magnet AC motor design software for synchronous reluctance, interior permanent magnet, surface-mounted, bread-loaf, spoke and inset
Motorsolve IM
Induction Machine motor design for interior and exterior rotors, all standard bar shapes and all standard wound configurations
Motorsolve DCM
Motor design software for modeling, simulating and predicting performance of brushed DC, permanent magnet DC (PMDC), wound field and universal motors
Motorsolve SRM
Switched reluctance motor design software for optimization and analysis with templates for interior and exterior types
Motorsolve Thermal
Thermal analysis of motor designs including non-vented (TENV), forced cooling (TEFC), contact cooling, spray cooling, duct cooling and water jackets

Think this product is right for you?
Discover why you should work with us.
Maya HTT doesn't only sell software. We develop it, customize it, and help you get the most out of your investment. We are the world-class engineering partner and software service team you need to achieve better results.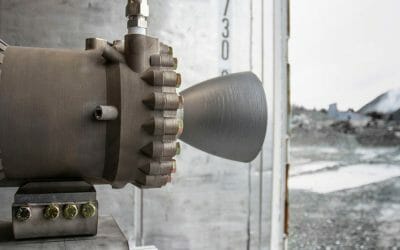 Hybrid engine tech delivers competitive and agile access to space Reaction Dynamics (RDX) has been...
Subscribe to our newsletter