Better Solutions for Electronics & Semiconductors
.
Digitalize modern electronics Strict environmental regulations and export laws along with the growth of increasingly complex products make it more important than ever for industrial electronics and semiconductor (E&S) companies to reduce costs, improve quality, go to market faster, and out-innovate the competition to claim top position.
With automotive electronics and 5G boosting expectations for connectivity and speed, E&S companies face tough challenges. Complex wireless standards and new "smart" use cases mean increased network traffic and greater loads on system architectures.
As the link between semiconductors and electronics becomes tighter, E&S companies must break free from siloed design processes and implement electromechanical collaboration.
Boost electromechanical collaboration with integrated management
Turn complexity into a competitive advantage and make business decisions with confidence. Address your current and future challenges with an integrated management solution and simulation-driven design expertise. Get the benefit of a comprehensive digital twin and personalized, adaptable, and modern tools within a flexible and open ecosystem.
From electronic systems design and performance engineering to supplier collaboration, smart manufacturing, and integrated lifecycle management, Maya HTT helps you leverage actionable data to improve product development, production, and performance.
Predicting the performance of electronics cooling systems with Simcenter 3D
Better successes, better stories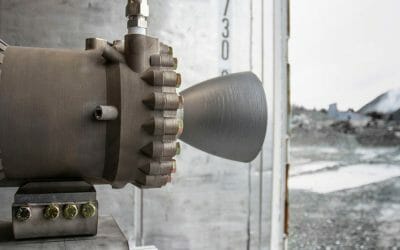 Hybrid engine tech delivers competitive and agile access to space Reaction Dynamics (RDX) has been...
Maya HTT, industry-leading engineering software developer and services provider, has acquired the...
Great partnerships are at the heart of Maya HTT's accomplishments, and we are proud of our...
Imagine a telescope that can look far back in time, all the way back to the beginnings of the...
Curious about how Maya HTT can help you?
Let's explore better solutions together.
Subscribe to our newsletter