Predict performance with confidence
Acquire product development tools for today's competitive landscape. Drive efficient product innovation and home in quickly on smart design decisions. Eliminate uncertainty and stop over-engineering "just in case."
Multidisciplinary engineering simulation
Uncover new ways to reduce costs and go to market faster, while providing better value, quality, and performance. From optimizing designs to streamlining workflows, multidisciplinary simulation software effortlessly speeds up the design and analysis process. Understand product performance under the full spectrum of working-life operating conditions to uncover and eliminate inefficiencies.
Explore the Simcenter STAR-CCM+ Features
Innovative Collaboration
Collaboration and innovation within an intuitive integrated user interface to maximize functionality and usability
Workflow Automation
Access to the appropriate numerical schemes for the physics being modeled
True Multiphysics Platform
Solutions for sophisticated industrial problems in a single multidisciplinary simulation model
Numerical Schemes
Access to the appropriate numerical schemes for the physics being modeled
Workflow Automation
Automation of the entire simulation workflow, from data to geometry analysis
Flexibility
Facilitating access to the right tools with a co-simulation API that integrates with third-party commercial or in-house code
Effortless Scalability
Pushing the boundaries of simulation-led design and large-scale analysis

Think this product is right for you?
Discover why you should work with us.
Maya HTT doesn't only sell software. We develop it, customize it, and help you get the most out of your investment. We are the world-class engineering partner and software service team you need to achieve better results.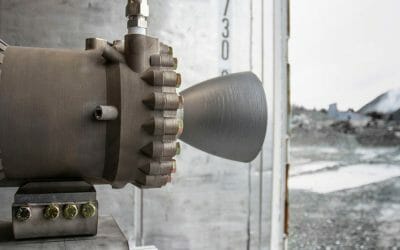 Hybrid engine tech delivers competitive and agile access to space Reaction Dynamics (RDX) has been...
Inscrivez-vous à notre infolettre