Simcenter Amesim
.
Boost engineering innovation, optimize performance, and ensure quality – without slowing time-to-market – with this 1D system simulation tool.
Start your free trial today
Innovate at the System Level with Amesim
Today, more than 50% of innovation occurs where different technologies come together: at the system level. If you're innovating around designs only and not around systems, you're walking away from opportunity.
Especially for mechatronic systems (where mechanical and electronic components interact), Simcenter Amesim offers a scalable solution that allows you to visualize, assess, and optimize the performance of a system via a digital twin.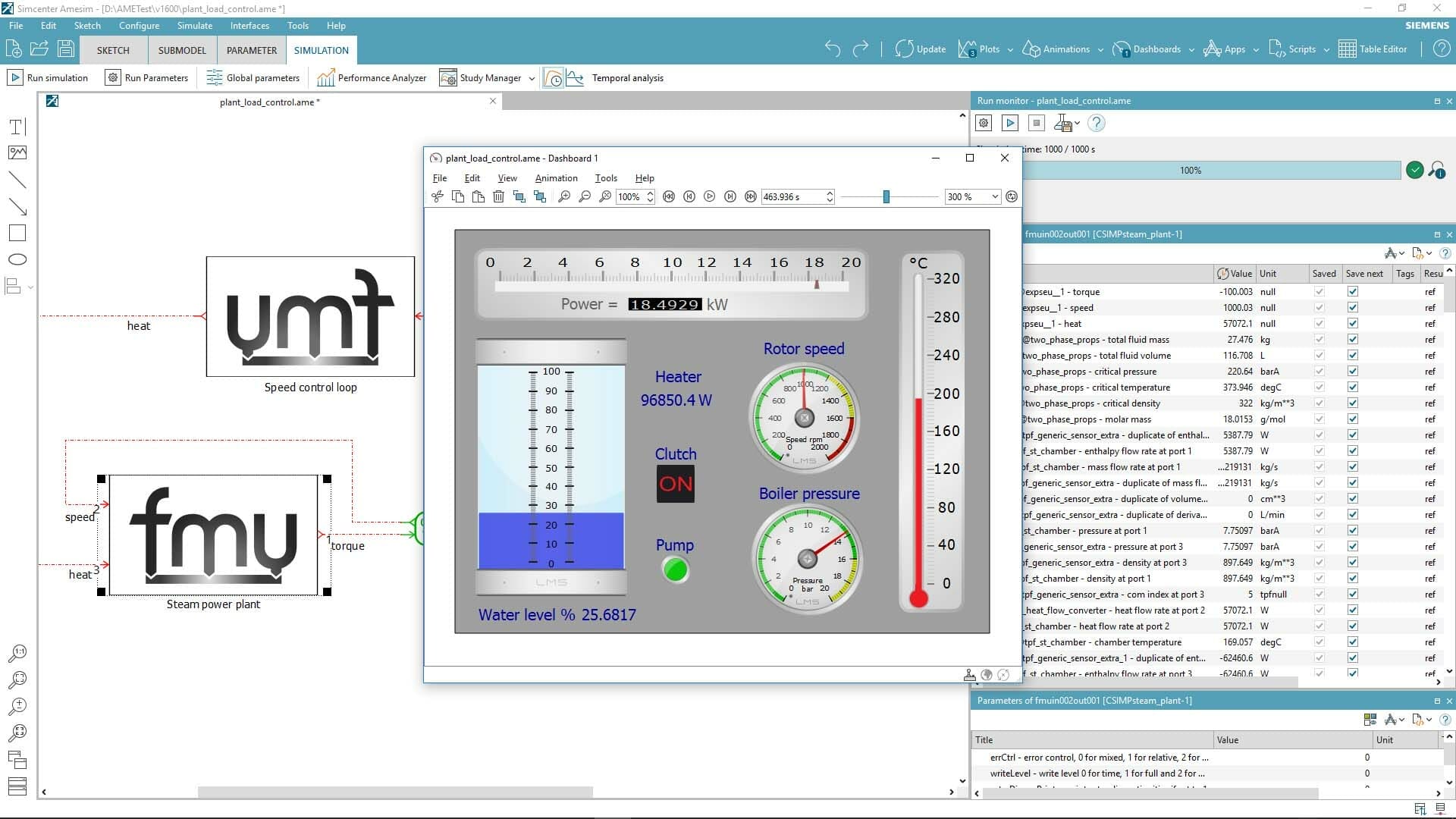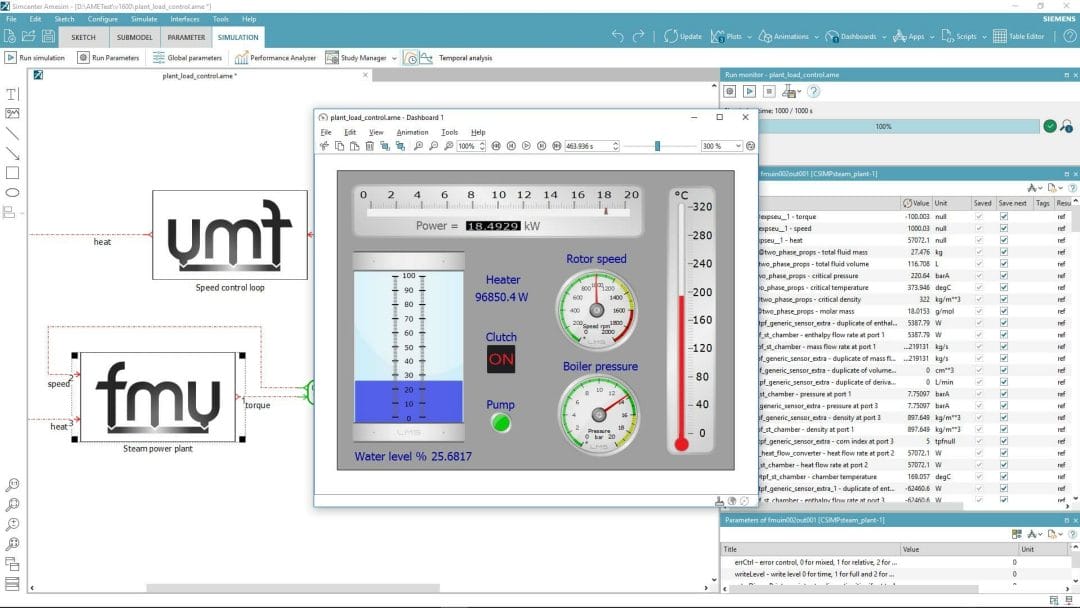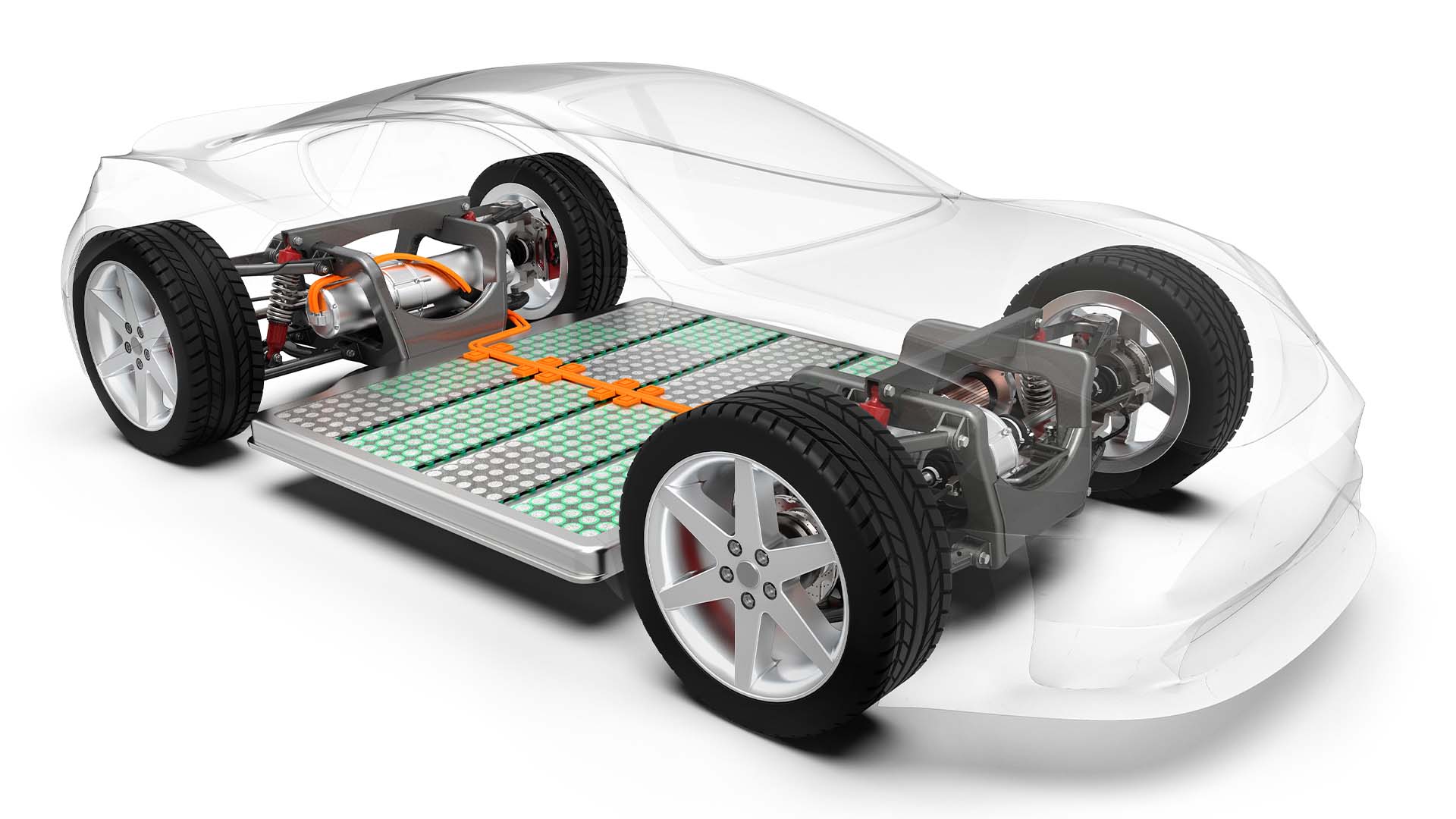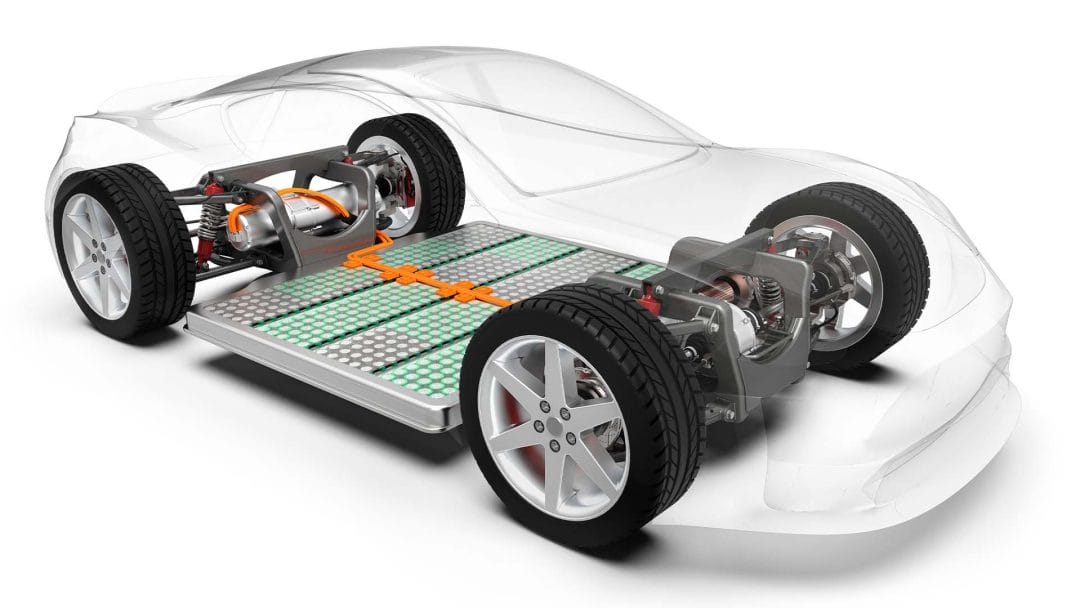 Evaluate and Balance Competing Performance Parameters
Designs often require balancing competing requirements. Battery weight vs. driving range in an electric car, for example. This is where Amesim's simulation at the system level offers a sweet spot for maximizing contradictory demands and dealing with engineering complexity right in the early design stages.
Create models to run analyses and "what if" scenarios quickly for:
Thermal, electrical, and fluid systems
Virtual control system validation
Mechanical systems
Propulsion systems
The Drivers of Change
Several trends are driving the adoption of system-level simulations:
More frequent use of electronics and software within sub-systems
Deepening focus on quality
Growing need for OEMs and suppliers to exchange information
Increasing demands for simulation and validation across multiple domains
Simcenter Amesim democratizes the use of system simulation for system design, system dynamics, and physical controlled systems. With 30+ years of development history and over 5,000 customers worldwide, Amesim is the clear leader in system-level simulation.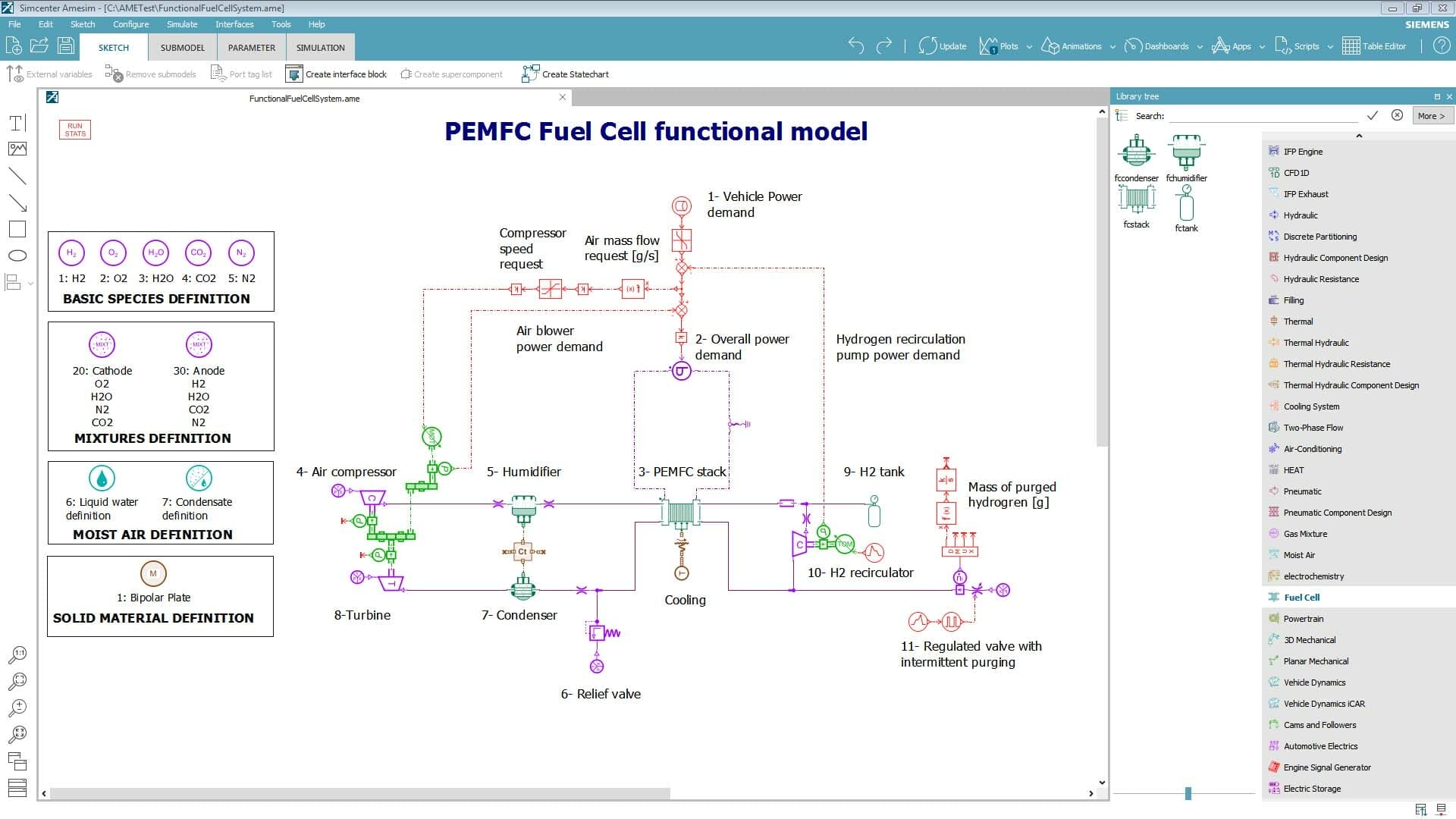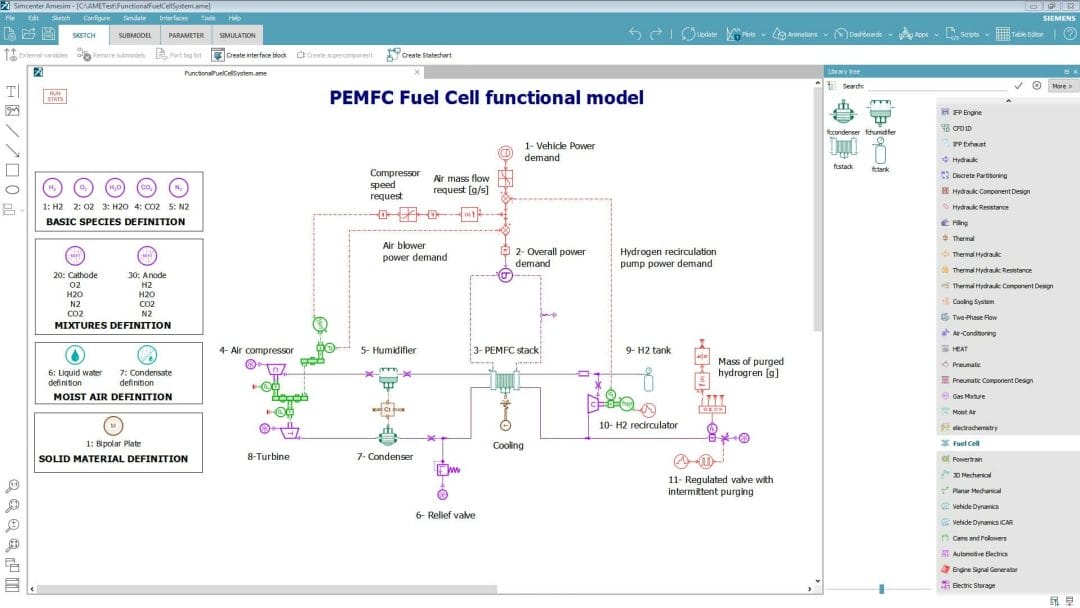 Powerful system simulation
Make Greater Strides in Green Design
From renewable power generation and storage facilities, to e-mobility solutions, hydrogen production and distribution, and lowering the energy requirements of production machinery, design engineers' move to renewables is accelerating. A primary benefit of Amesim is that it takes a systems level approach to design, driven by simulation.
With Amesim, engineers can optimize the performance of systems, including controls, fine-tuning adjustments, and anticipating how various physical conditions can affect performance. By simulating the energy flow within a product, you can also detect avoidable losses or test the energy efficiency of different designs.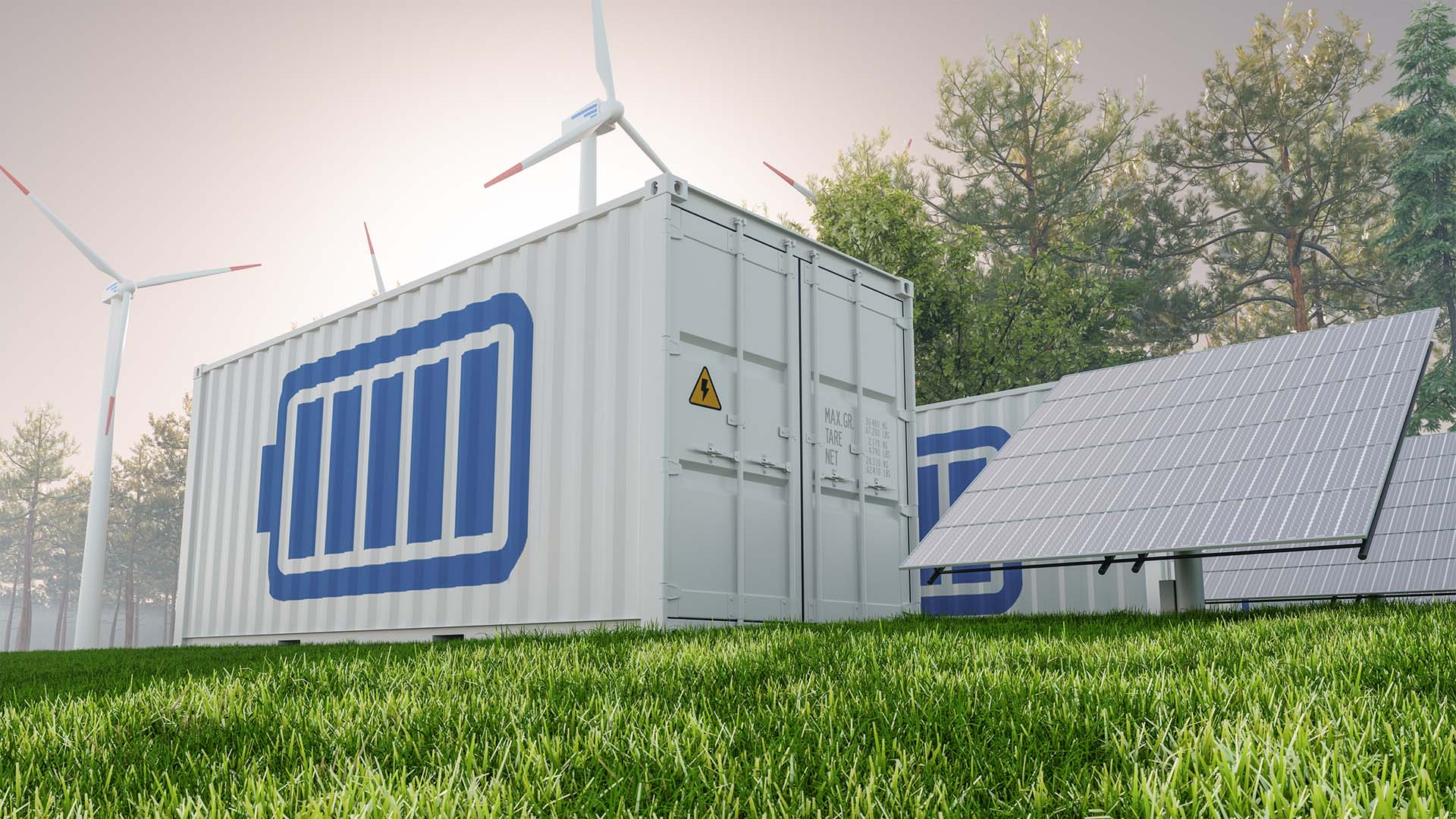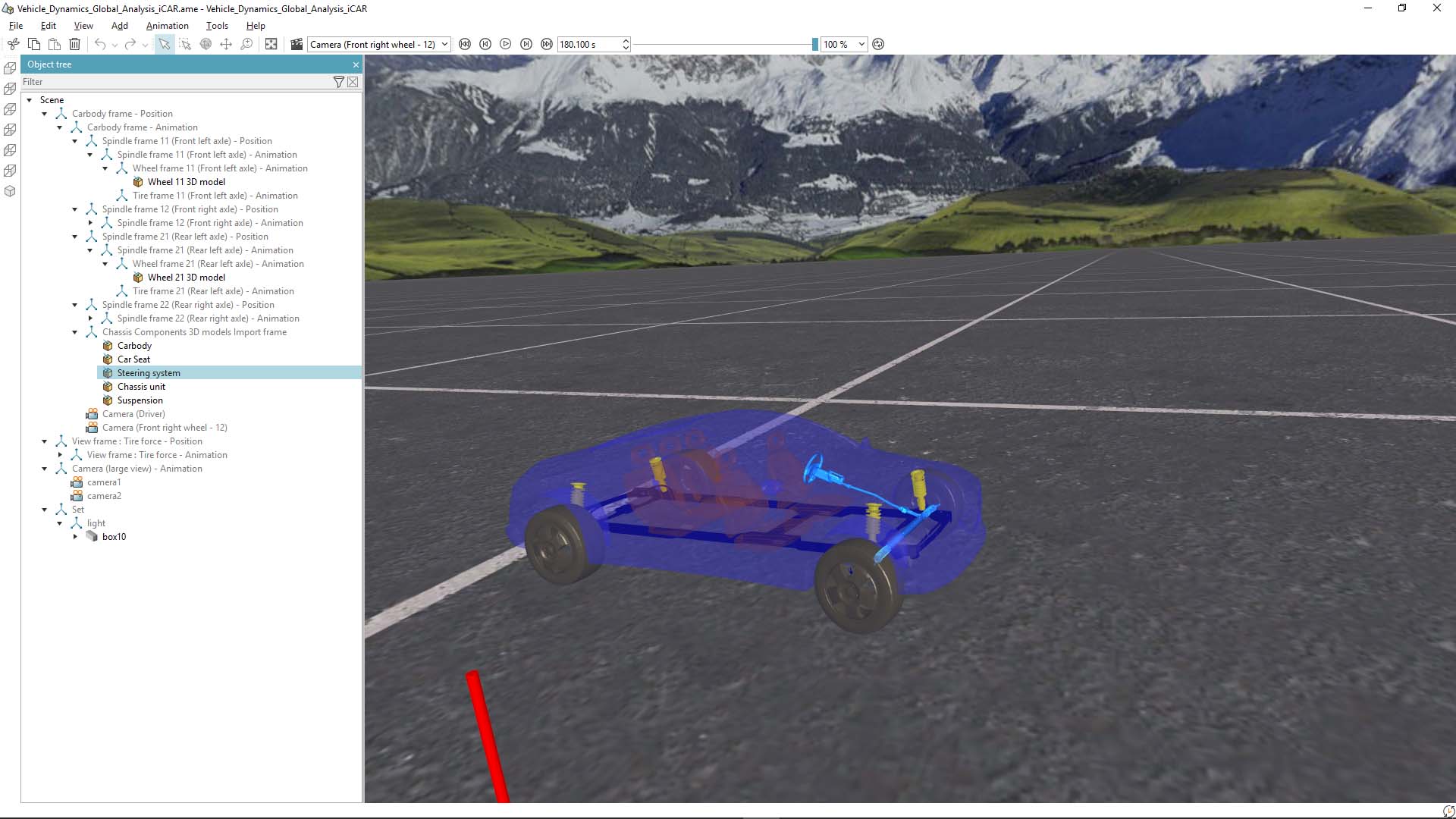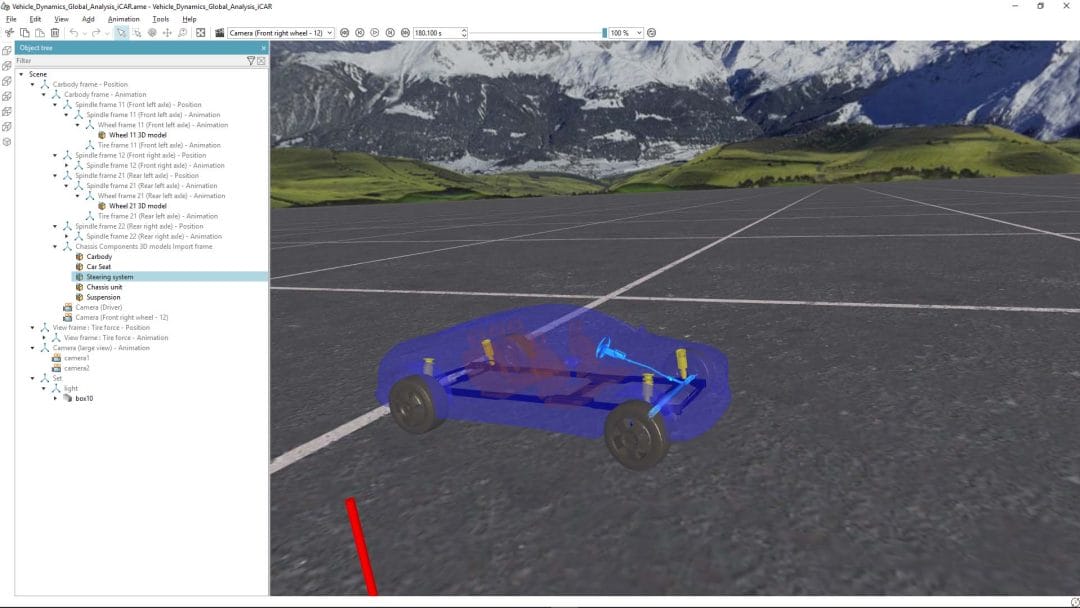 Run 1,000 Simulations per Night
For problem-solving during the early design phases of things such as hydraulic systems or other industrial technology, the ideal approach is to run many different simulations. Imagine being able to run a thousand simulations automatically, with Simcenter Amesim performing analysis throughout the night.
One benefit is reduced development efforts, including lower costs and cycle times. Add in optimized access to data for different job roles and design processes with enhanced traceability, and you have a recipe for gaining a competitive edge.
Physical System Modeling
System level simulation or system modeling involves displaying and working with digital twins of detailed physical components across different physical domains. It bridges the gap between the mechanical (multi-physics) aspects of a design and electronics.
Simcenter Amesim provides detailed modeling, occupying the space above the functional level and signal level and below the geometric level that requires 3D simulation. It's widely used in industries including automotive, industrial machinery and heavy equipment, aerospace, marine, and energy.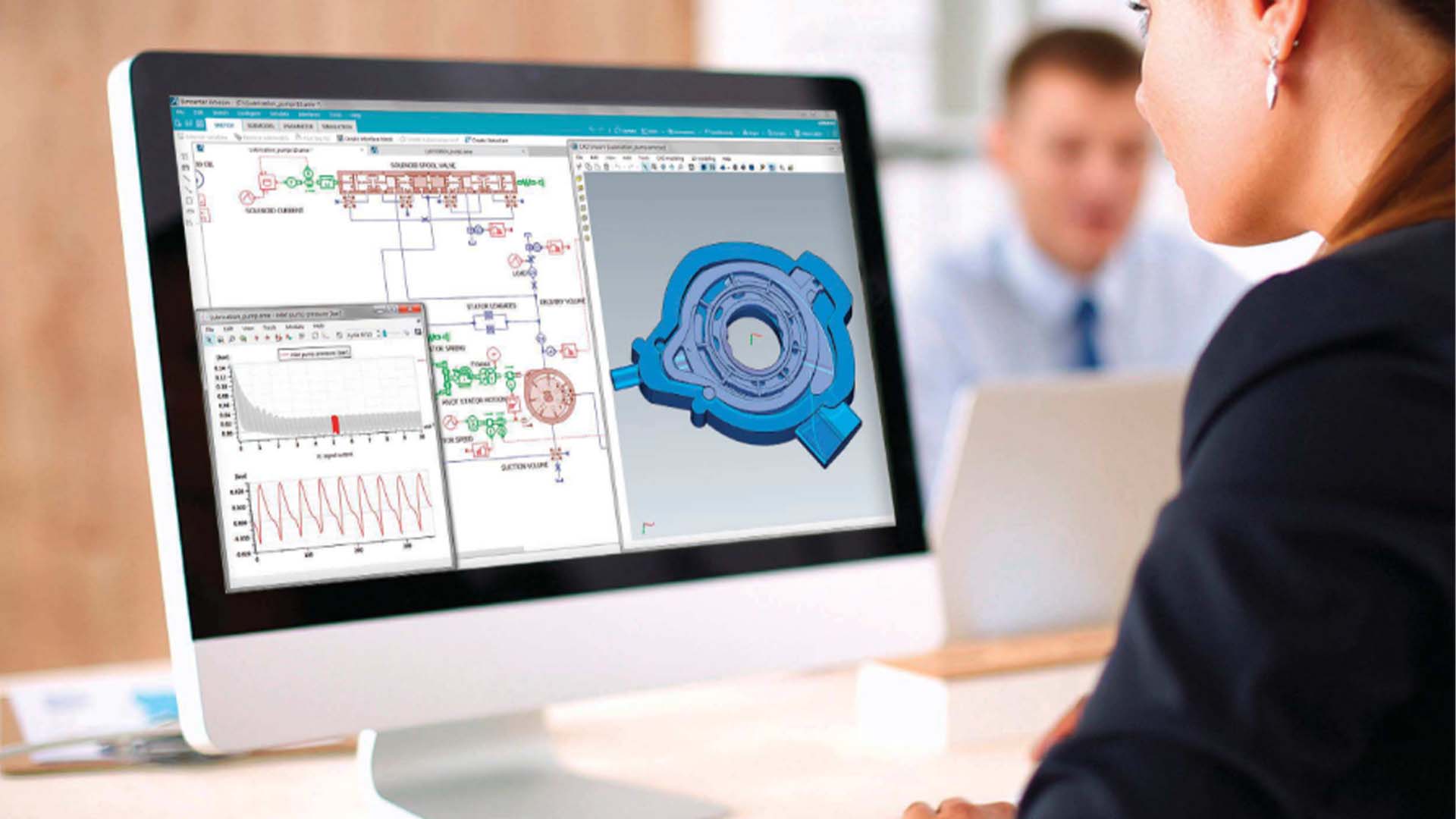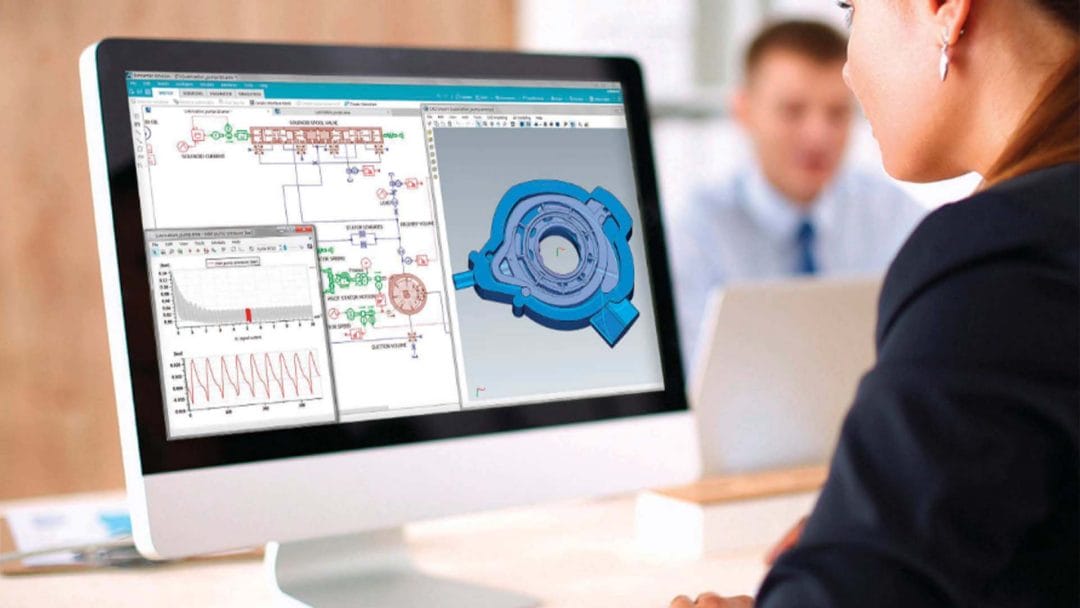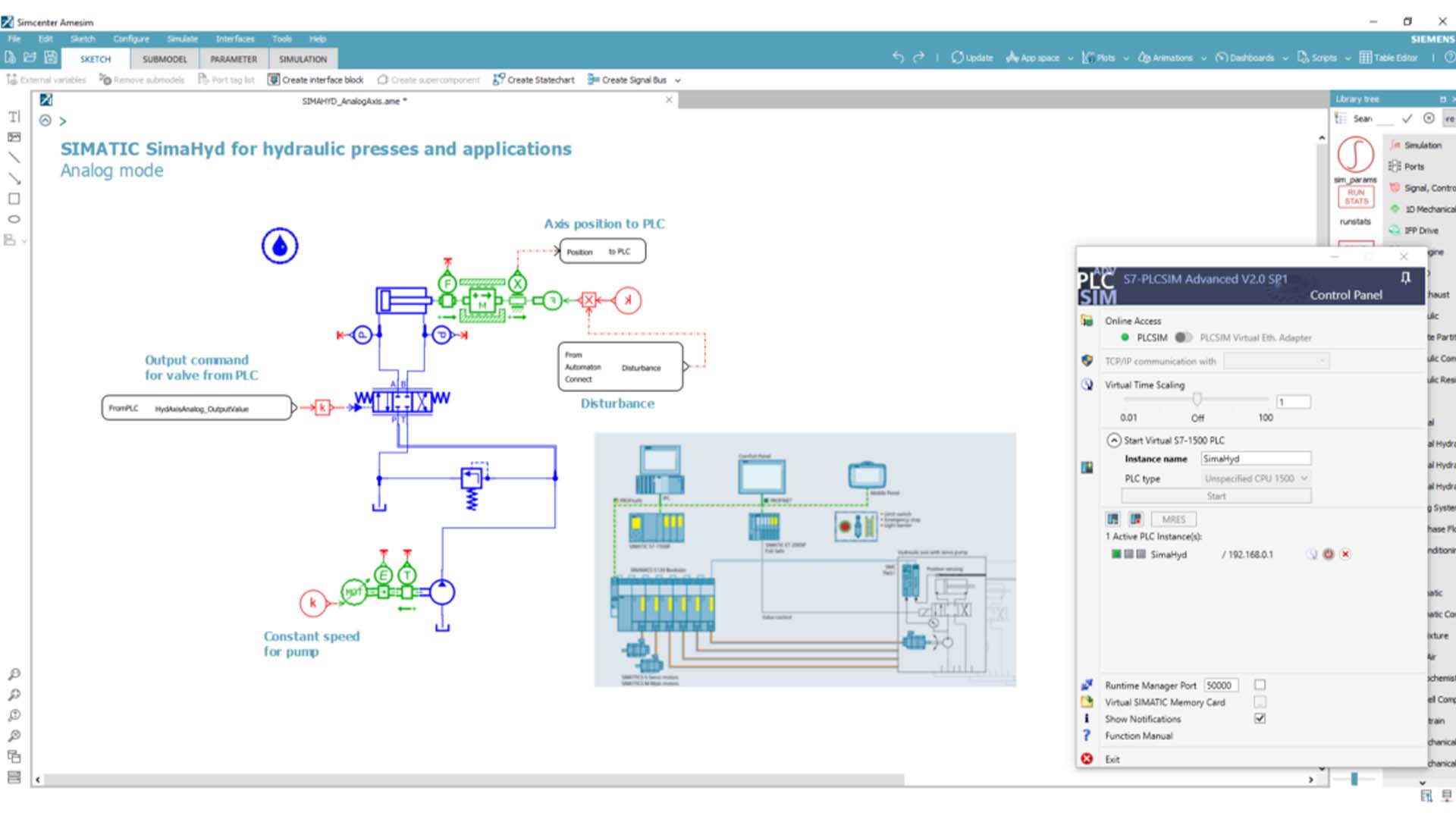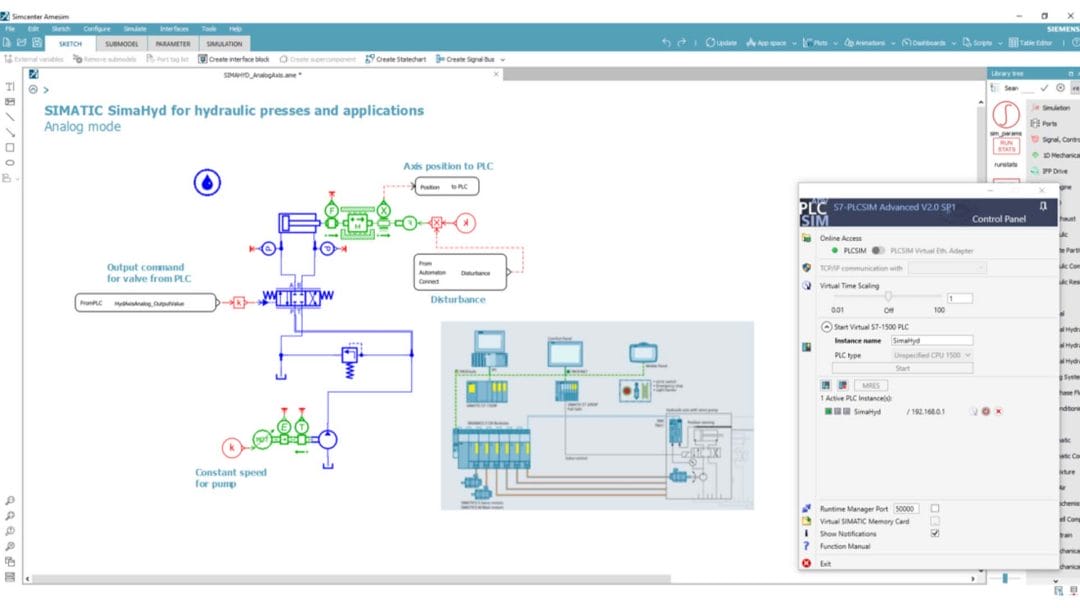 Easier Virtual Commissioning and Testing
With its ability to save substantial time and money, virtual commissioning is on the rise, particularly for industrial machinery and heavy equipment. Amesim can connect with a programmable logic controller (PLC) for virtual commissioning.
Amesim also provides an advantage when it comes to testing simulation. It enables you to easily create models for use in real-time/Hardware in the Loop (HiL) testing.
Simcenter Amesim free trial
Immerse yourself in the world of engineering innovation with the Siemens Simcenter Amesim free trial. Experience the complete suite of software capabilities, empowering you to optimize product performance and reduce time-to-market while maintaining high-quality standards. Predict the behavior of intelligent systems using a comprehensive toolset that models, simulates, and analyzes complex multi-domain systems. Our Simcenter Amesim free trial grants access to the full range of simulation and analysis features, enabling you to unlock the full potential of your engineering projects. Don't miss this opportunity – activate your Simcenter Amesim free trial now and elevate your engineering capabilities to new heights!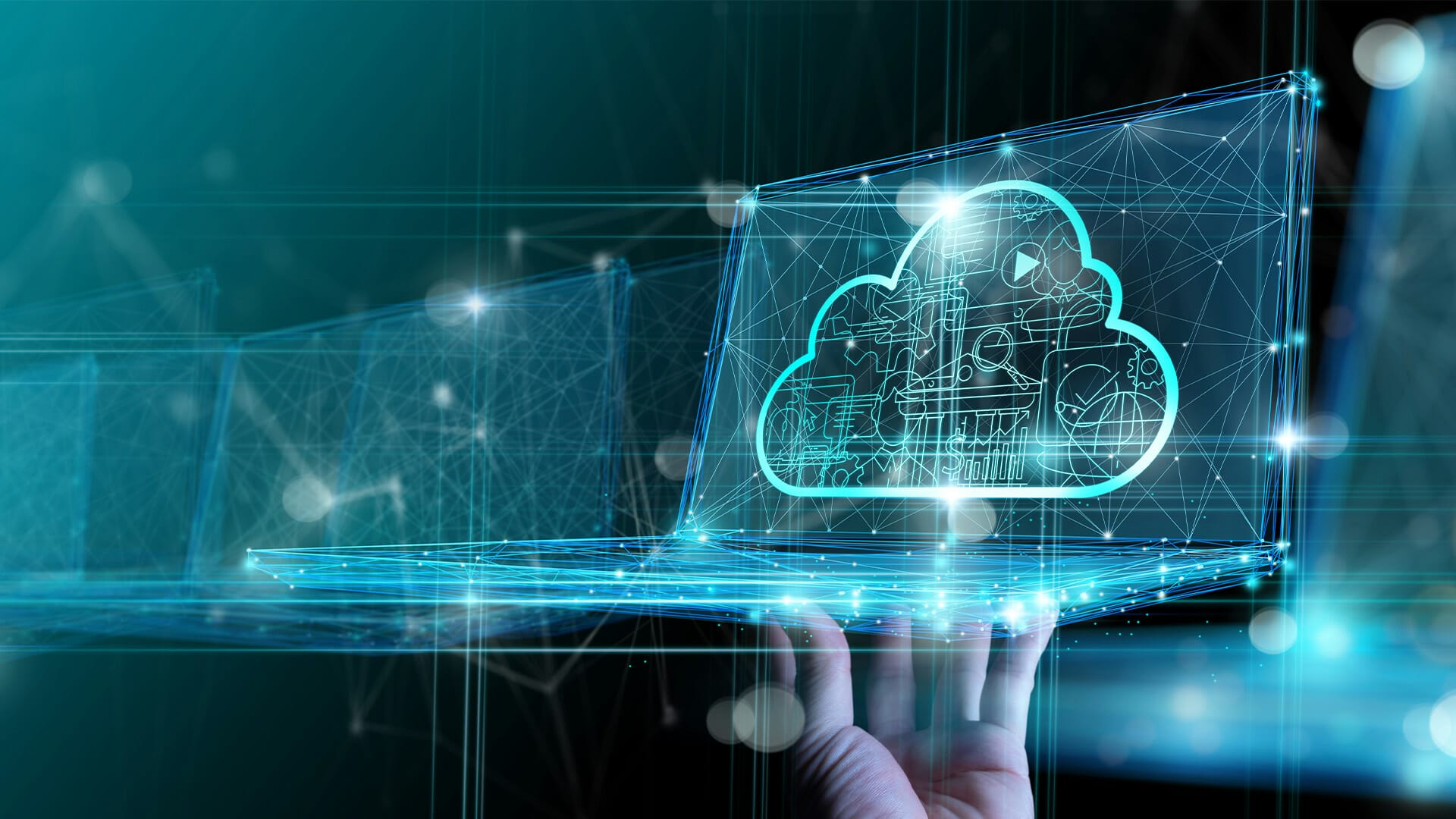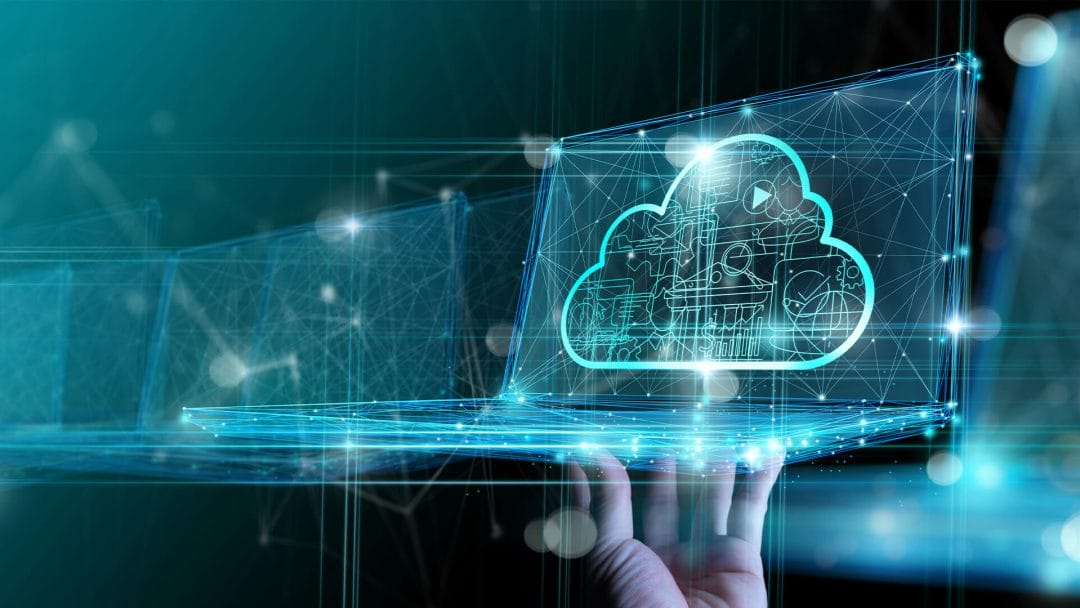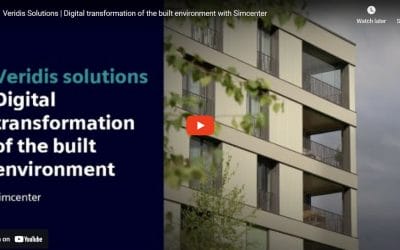 Veridis is a simulation lab specialized in heat transfer and the energy efficiency of buildings....
Subscribe to our newsletter