Machine learning (ML) can help to reduce material waste, increase the quality of manufactured products, ensure regulatory compliance and reduce risks.
Discover the true cause-and-effect pathways through physics-backed insight into data from industrial processes, manufacturing operations, and heavy machinery fleet operations for improved AI operations.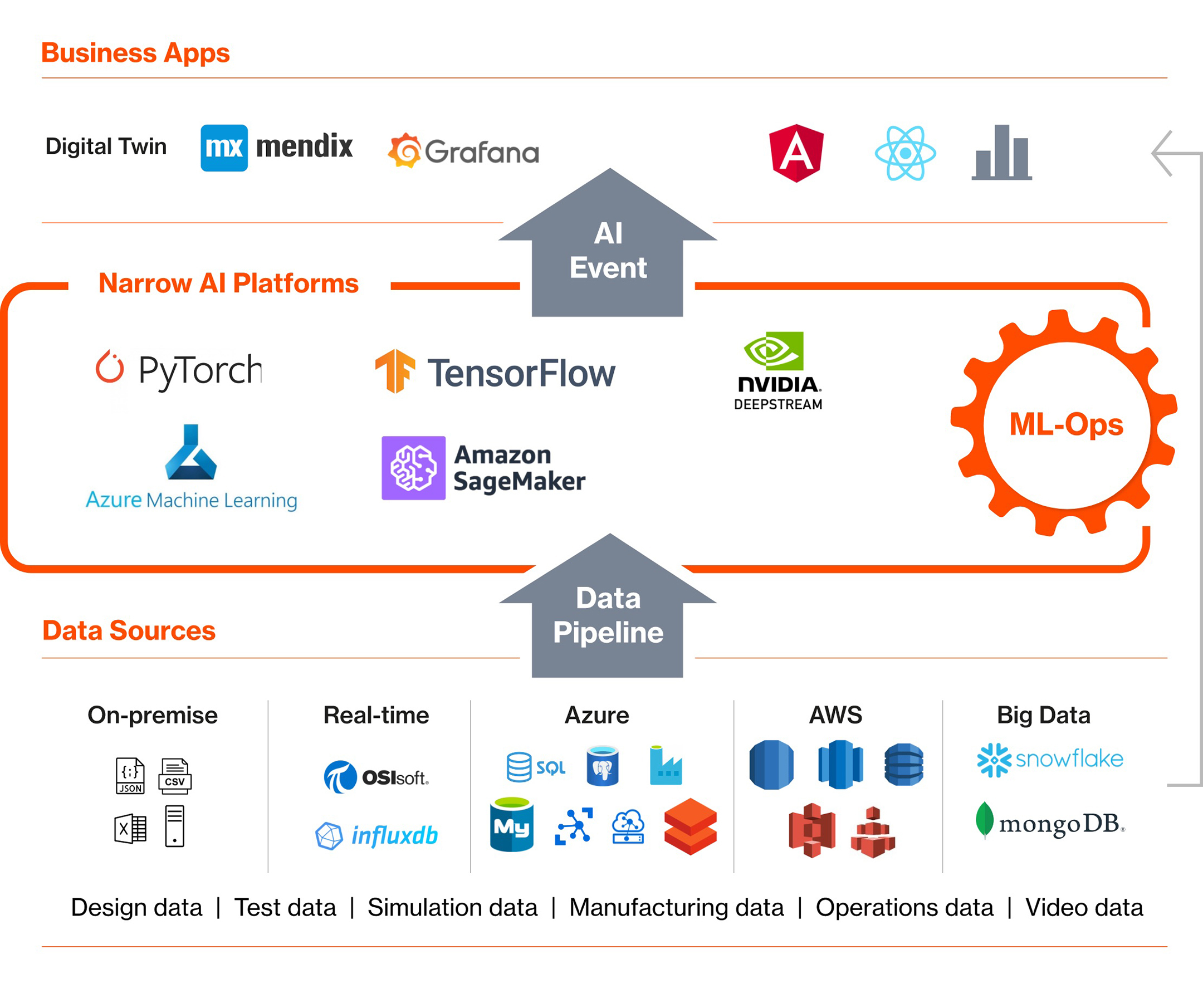 Model deployment & ML ops
Model interpretability or explainability
Prioritize your business use
case and put your data to work
Effective implementation of industrial ML Ops depends on deep knowledge of the physics behind the manufacturing processes. Are your narrow AI models well engineered?
Turn to Maya HTT for our hands-on expertise with
real-time telemetry and video feed processing for industrial data integration.