Structural Analysis Toolkit (SATK)
.
Perform computations for composite product analysis with unparalleled accuracy and speed. Complete an analysis that would normally take days in only a few minutes.
Base-driven random simulation
Obtain accurate solutions of very large beam, shell and solid models over the complete frequency band. Execute base driven random simulation and perform harmonic base excitation to extract phase-consistent Von Mises stresses. Includes modal and mass summary tools and several processors for random base acceleration, steady-state harmonic base acceleration, element forces, strain and kinetic energy, grid point forces, stresses and margins of safety.
Explore the Structural Analysis Toolkit (SATK) Features
Speed
Fast approximation algorithms that extract RMS Von Mises nodal stresses and compute true peak results at unbeatable speeds
Automated Computation
Computing stress margins of safety while accounting for the effects of modal truncation
Powerful Results File Reader
Delivering results in various formats with the Nastran .op2 result file reader
Design Reuse
Maximizing product knowledge value with the means to leverage it repeatedly in multiple scenarios
Efficient Processing
Processing results from very large models and numerous load cases with less time spent reviewing post-analysis results
Evaluation of safety margins
Safety margin assessments for complex structures subject to various loading and stress levels
Diverse Functionality
Reading large binary results files and identifying and sorting element forces, grid point forces, maximum element stresses

Think this product is right for you?
Discover why you should work with us.
Maya HTT doesn't only sell software. We develop it, customize it, and help you get the most out of your investment. We are the world-class engineering partner and software service team you need to achieve better results.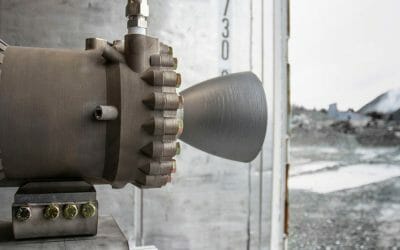 Hybrid engine tech delivers competitive and agile access to space Reaction Dynamics (RDX) has been...
Inscrivez-vous à notre infolettre