Innovate whole-systems performance
Drive innovation with system simulation tools that support design, manufacturing, and maintenance activities. Design and analyze full-system models faster and earlier to meet next-level efficiency and performance requirements.
Powerful system simulation
As highly complex, interconnected, automated and electrified products become the norm, system-level performance is gaining critical importance. Mechatronic system simulation software helps optimize interactions between systems and accelerate design cycles, reduce development costs, and engineer superior products. Engineer better mechatronic systems and solve product defects earlier, with little impact on product development timelines and cost.
Explore the Simcenter Amesim Features
Easy Integration
Easy integration with Simcenter and Teamcenter solutions as well as CAD and CAE packages and the Functional Mock-Up Interface
Propulsion System Simulation
Multi-level and multiphysics modeling of the behavior of complex marine, aerospace, and automotive propulsion systems
Mechanical System Simulation
Design and optimization of vibration behavior, energy efficiency, and performance of mechanical systems
Electrical System Simulation
Scalable multi-level modeling to virtually assess the impact of electrical subsystems on overall product performance
Fluid System Simulation
Fluid system performance assessment to study energy consumption of hydraulic and pneumatic systems
Thermal Management System Simulation
Design and validation of temperature control strategies to assess thermal integration and performance
System Simulation Platform
Behavioral analysis of complex systems and robust mechatronic system simulations
System Integration
A continuous modeling approach from early architecture design to calibration for successful model-based design (MBD)

Think this product is right for you?
Discover why you should work with us.
Maya HTT doesn't only sell software. We develop it, customize it, and help you get the most out of your investment. We are the world-class engineering partner and software service team you need to achieve better results.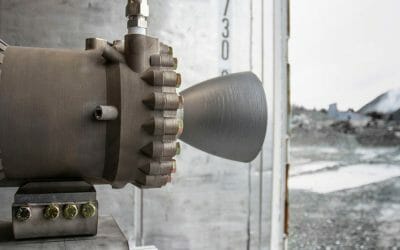 Hybrid engine tech delivers competitive and agile access to space Reaction Dynamics (RDX) has been...
Inscrivez-vous à notre infolettre