Better Solutions for Energy & Utilities
.
Generate powerful operations with digitization Energy and utilities producers, owner-operators, and equipment manufacturers face industry-wide challenges related to volatility and risk, compliance and complex specifications, the growth of liquified natural gas (LNG) and shale oil and gas, and the need for utility-scale storage of energy from renewable sources such as wind and solar.
Operations must overcome performance engineering challenges from stringent operating conditions and adverse environments to hazardous fluids and safety-critical installations. The costs of failure, outages, and serious accidents, to both reputation and bottom line, are prohibitive.
To quickly adapt to rapidly changing market conditions, energy and utilities companies must manage complexity and make their products and processes more flexible.
Become a digital powerhouse
Maya HTT delivers the solutions you need to continuously optimize product design and production activities and make decisions with confidence.
Unlock global multidisciplinary collaboration and leverage systems engineering. Our lifecycle management platform integrates requirements management and secure supplier collaboration with mechanical, electronic, software and simulation data.
Support highly complex end-to-end design, analysis and manufacturing processes with a full-system representation that simulates the physical, dynamic behavior of engineering systems and advanced composite parts.
Increasing efficiency with smart innovation and full digitalization
Better successes, better stories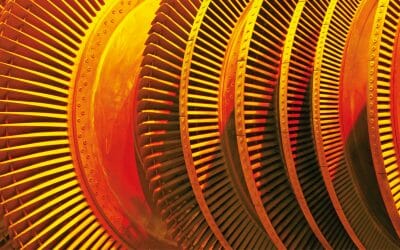 Chromalloy is an integrated solutions provider and one of the world's largest providers of...
Design engineers face daily challenges. These typically include slow CAE analysis, having to set...
Today, we are proud to be able to announce that Maya HTT is part of the extensive team of partners...
AI for Discrete & Continuous Manufacturing How can discrete and continuous manufacturing take...
Curious about how Maya HTT can help you?
Let's explore better solutions together.
Subscribe to our newsletter