Shape product development
Overcome design challenges and common CAD pains with fully associative 3D software. Synchronous parametric modeling works with imported CAD data, large assemblies, complex geometries and surfacing.

Speed, simplicity, flexibility and control
Bring together the flexibility of direct modeling and the control of parametric design. Tackle design challenges across all aspects of your 3D product development process with scalable solutions and a variety of configurations to meet business needs. Supplement powerful design capabilities with generative design topology optimization for additive or subtractive manufacturing processes.
Explore the Solid Edge Features
Mechanical Design
From generative design tools for faster additive manufacturing of lighter components to highly refined shapes for traditional manufacturing
Electrical Design
Integrating electrical design solutions early for better analysis, visualization electrical system designs, from simple circuits to complex wire harnesses
Simulation
Making it possible to easily change designs early, in less time, and at lower costs with virtual prototyping
Data Management
Scalable solutions for fast growing volumes of data with security and control, efficient reuse and rapid retrieval
Manufacturing
From traditional CNC manufacturing to 3D printing and additive manufacturing, solutions for efficiency and accuracy
Technical Publications
Dynamic solutions for clear, interactive and visual technical documentation and communication of product processes
Cloud Portal
Secure cloud-based sharing, collaboration and management of multi-CAD files with browser-based viewing from any device

Think this product is right for you?
Discover why you should work with us.
Maya HTT doesn't only sell software. We develop it, customize it, and help you get the most out of your investment. We are the world-class engineering partner and software service team you need to achieve better results.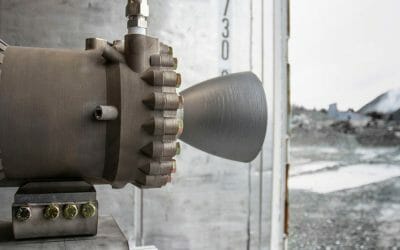 Hybrid engine tech delivers competitive and agile access to space Reaction Dynamics (RDX) has been...
Inscrivez-vous à notre infolettre