In today's highly competitive global marketplace, industry-leading companies need to develop and deliver world-class products to stay ahead of the competition
Product lifecycle management (PLM) makes that happen. An enterprise PLM system drives innovation by providing the right information to make smarter decisions that result in better products. Teamcenter software is the world's most widely used PLM system, helping companies manage increasingly complex products and streamline operation. The unmatched breadth and depth of the Teamcenter portfolio means that you can solve more of the tough challenges required to develop highly successful products. From the easy, intuitive Teamcenter user interface, people across the organization can take part in the product development process more easily than ever before.
Take control of your data and master the digital twin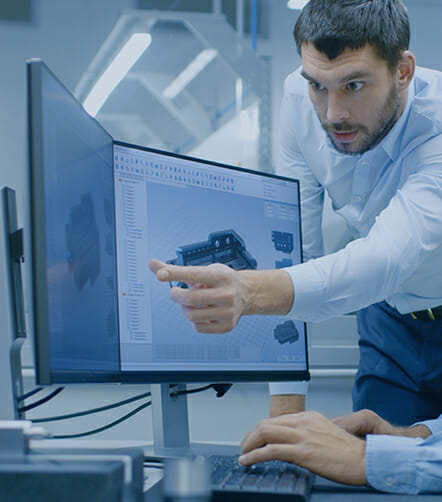 Get started with Teamcenter by taking control of product data and processes, including 3D designs, electronics, embedded software, documentation, and your bill of materials (BOM). Reach greater returns on your PLM system by leveraging your product information across more domains and departments, such as manufacturing, quality, cost engineering, compliance, service, and your supply chain. Teamcenter has the flexibility to adapt to business changes and manage all of the challenges of product development.
Decisions are easier to make when you can visualize their impact. From Active Workspace, you can locate, browse, and visualize your products in context-aware high definition, enabling you to investigate your 3D product data in greater detail. Seamlessly collaborating with others, you can easily compare and graphically report on product information, directly on the 3D product model.
Teamcenter® Mobility enables PLM decision-making at the time and place a decision needs to be made. You can respond to workflows and review associated documents, browse product structures, 2D drawings and 3D models directly on mobile devices, making smarter product decisions in the context of the task at hand.
Adaptable PLM Foundation
An adaptable product lifecycle management (PLM) foundation supports Siemens PLM Software applications to help you respond quickly to change from business or market disruptions. You can choose from flexible deployment options (on-premise, cloud, and pre-configured) for fast time-to-value and lower cost of ownership. Your IT team can adapt PLM to your unique business processes with configuration, not customization – and extend PLM with integrations to other best-in-class domain and enterprise applications. Administrative tools simplify IT management and maintenance, to focus on priorities that matter most to your business.
Document Management & Publishing
Documentation tools play an essential role in the product lifecycle. Documents can be expensive to produce, and have a long life – sometimes longer than the products they describe – and can be very complex, even having to meet stringent standards in some industries. Done right, documents can be very profitable, especially when they support the service business.
Manufacturing Data & Process Management
Establish a single source of product and process knowledge to re-use best practices and manage resources for continuous improvement. Collaborate instantly and securely across the product design and process planning of part production and assembly operations. Consistently and accurately connect planning to production, ensuring that the correct manufacturing data is delivered to and accessible from the shop floor.
Bill of Materials Management
Effective BOM (bill of materials) management and configuration are critical to your success, whether your product consists of ten parts or ten million. As you develop more innovative products in order to remain competitive, managing accurate product definitions, including bills of materials, becomes increasingly complex.
Electrical Design Management
With Teamcenter electrical CAD management, you can automate your engineering change, validation and approval processes to speed cycle time and improve product quality. Collaborate with design data, revisions and product configurations – across locations and extended supply chains. Digital mock-up and validation capabilities provide visibility to design changes in real-time.
Mechanical Design Management
Teamcenter, from Siemens PLM Software, brings together all your mechanical computer-aided design (MCAD) data in a single design management environment. Whether your company uses one or more MCAD tools, you can easily find parts and assemblies created in other tools within your preferred MCAD environment, then modify and incorporate them into multi-CAD assemblies or product designs. Teamcenter automatically translates multi-CAD data into the CAD-neutral 3D format, JT, which extends access, even to non-CAD users.
Change Management & Workflow
Without effective PLM processes, people waste time working with out-of-date information, figuring out what's next in a process, or searching for the information they need to get their jobs done. Managing product change can be particularly challenging. In many cases, the impact of a change across domains is not clearly understood, resulting in costly overruns and delays.
Environmental Compliance & Product Sustainability
To stay competitive in today's market, many manufacturers list environmental compliance and product sustainability as key elements for success. To support your environmental compliance objectives, you need a sustainability framework built on a product lifecycle management (PLM) foundation that allows you to phase-out non-sustainable and/or restricted substances from products, and design-in new and innovative "green" ones.
Model Based Systems Engineering
MBSE (model based systems engineering) is a critical part of Teamcenter® product lifecycle management (PLM). When integrated with Teamcenter, it brings together multi-domain product development – mechanical, electrical, and software — along with considerations like cost, reliability, and manufacturability. With Teamcenter, you can define what will be built, instruct people how to do it, and orchestrate the downstream development process — creating the critical glue that holds the entire cross-product lifecycle together.

See how Teamcenter can help you
Industry-leading solutions
for a competitive edge
Maya HTT provides a wide array of products and services tailored to your needs.
When a solution is not available, we can develop and customize one for you.
Solutions for your industry
Maya HTT started out by helping to develop space exploration projects. The sky wasn't the limit. We now also develop for and offer products from Siemens PLM Software. Are you looking for software solutions that specifically address your industry's needs?


Automotive & Transportation

Architecture, Engineering & Construction

Consumer Products & Retail

Electronics & Semiconductors


Machinery & Heavy Equipement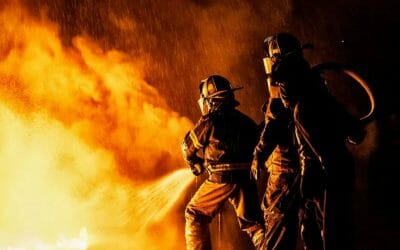 Although rare, fire-related accidents do occur in wastewater treatment and collection facilities.
Read more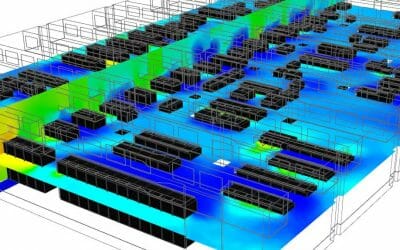 Crypto farmers cram massive amounts of computing density into tiny spaces. These banks of servers generate hot air in large quantities the successful ones transform it into a lucrative revenue source.
Read more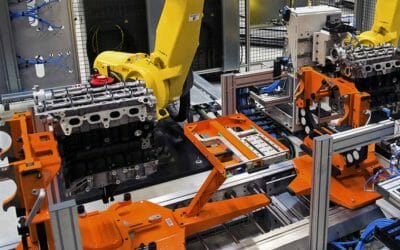 Over the past decade the industrial sector has seen major advancements in automation and robotics applications.
Read more
Need more info?
Complete this form and we will contact you shortly.
Register for our newsletter