Better Solutions for Consumer Products & Retail
.
Anticipate and innovate the consumer experience Consumer product (CP) companies are increasingly faced with complex expectations. They must deliver exactly what customers want, when, and where they want it.
From healthy, fresh, and environmentally friendly to connected, customized, and mobile, consumers expect tailored products, competitive prices, and an immediate, convenient, and delightful shopping experience.
Along with shifts in consumer behaviour, globalization, regulatory demands, and mobile commerce require companies to become more agile and redefine speed-to-market. Manufacturers must adopt new methods and materials across the supply chain to deliver novel, single customized products at the cost of scale.
Digitalize to rethink and redefine products and processes
Balance innovation and cost with our flexible simulation-driven tools for collaboration, visual prototyping, data analysis, process transparency and integrated lifecycle management.
Better analysis of materials and processes contributes to better decision-making and facilitates the reuse of intellectual property (IP).
Apply our artificial intelligence (AI) and machine learning (ML) expertise to manage product development, packaging and compliance, reduce time-to-market, and implement the solutions you need for a successful digitization.
Streamlining product development
Better successes, better stories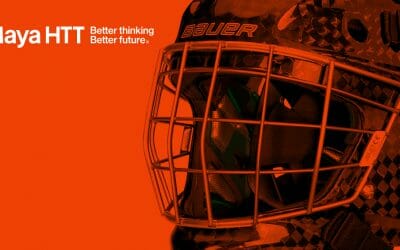 About Bauer Hockey Industry Quick Facts I would like to thank the team of Maya HTT's engineers for...
Design engineers face daily challenges. These typically include slow CAE analysis, having to set...
Today, we are proud to be able to announce that Maya HTT is part of the extensive team of partners...
AI for Discrete & Continuous Manufacturing How can discrete and continuous manufacturing take...
Curious about how Maya HTT can help you?
Let's explore better solutions together.
Subscribe to our newsletter