Training Services That Fit
.
Equip your team for success
Ensure your team has the know-how to take full advantage of your software's capabilities. Put your organization on the path to successfully attaining technical and business objectives.
The right training solution can drive adoption, fill knowledge gaps, maximize efficiency, build team competence and improve ROI.
Discover flexible, tailored training solutions that fit your team, your needs and your schedule.
Discover training done
your way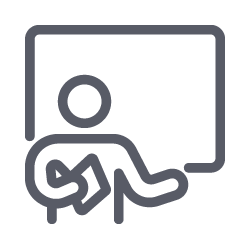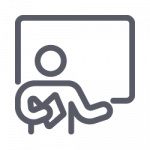 Visit a classroom
Attend an in-person training session at our facility.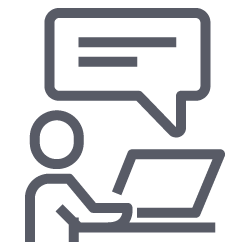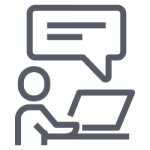 Train online
Attend an online training session at a time and location that suits your needs.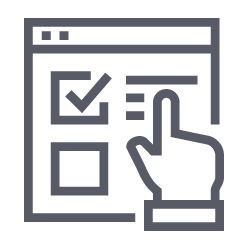 Host a training
Host an in-person training session at your office.
This is just a sample of the courses we offer:
NX
NX Basic Design
PCB Exchange
Essentials for NX Designers
NX Using TC for Simulation
Introduction to NX for Experienced Users
NX Motion Simulation
NX Sketching Fundamentals
NX Synchronous Modeling Fundamentals
Intermediate NX Design and Assemblies
NX Knowledge Fusion for Designers
NX Open API Programming
NX for the lighting industry
NX Synchronous Modeling and Parametric Design
NX Routing Electrical
NX Response Dynamics
Femap
Femap 101
Femap Thermal and Flow analysis
Simcenter
Advanced Flow Simulation
Advanced Fluid Modeling
Advanced Thermal and Flow Analysis
Advanced Thermal Simulation
Durability Analysis
Electronic Systems Cooling
Flow Simulation
Laminate Composites
Motion
Pre/Post Advanced
Pre/Post Fundamentals
Response Dynamics
Space Systems Thermal
Thermal and Flow Analysis
Thermal Simulation
Teamcenter
Teamcenter admin
Teamcenter introduction
Teamcenter user
Custom training
STAR-CCM+
Eulerian Multiphase Modeling
Fluid Structure Interaction
Introduction to CFD
Lagrangian Multiphase Modeling
STAR-CCM+ Fundamentals
NX Nastran
Advanced Nonlinear
SAToolkit for Nastran
What our clients say
about our training
Maya has by far done the best training job of anyone I've met to date. Usually I'm stuck with people at an extreme end of the knowledge spectrum…they either know the software very well, or have vast industry knowledge that they don't know how to properly communicate. Many times if I take the trainer off their script/slideshow, they can't properly address my question…. and I realize I constantly ask questions outside of what is being presented. That wasn't a problem when I was at Maya though; they nailed every question and related everything to real life/industry in a perfect way.
Learn now with these webinars
Inscrivez-vous à notre infolettre