Free trials
.
Claim your free trial of Siemens software today.
Simcenter 3D
Simcenter 3D is a comprehensive CAE solution for complex engineering challenges. Gain insights with integrated multiple physics domains in simulation.
Simcenter Femap
Simcenter Femap an advanced simulation for engineers, creating, editing, and inspecting finite element models of complex products or systems.
Simcenter FloEFD
FloEFD is a CFD simulation in CAD with actual geometry. Frontload fluid flow and heat transfer analysis earlier, regardless of your CAD platform.
Simcenter STAR-CCM+
STAR CCM+ Software the multiphysics computational fluid dynamics (CFD) for engineers to model and explore real-world product conditions effectively.
Simcenter Motorsolve
Accurately design electric motors with easy-to-use software. Complete design and analysis solution for electric motors with Simcenter Motorsolve.
Simcenter MAGNET
Accurately predict performance of components with permanent magnets or coils using low-frequency electromagnetic field simulations in Simcenter MAGNET.
NX CAM
Enhance part manufacturing with NX CAM comprehensive NC programming. Automate, accelerate, and achieve high accuracy using toolpath technologies and integrated G-code-driven simulation.
Fibersim
Fibersim Software simulates & tests product components, visualizing core panels & composite cross-sections for all part shapes.
Simcenter Amesim
Simcenter Amesim boosts system simulation productivity with an integrated mechatronic platform. Virtually assess and optimize system performance for enhanced efficiency.
NX for Design
Experience NX Design, a powerful 3D solution for fast and realistic concept design and modeling. Set new standards with its speed, performance, and ease of use in product design.
Solid Edge
Solid Edge offers a comprehensive, user-friendly, and cost-effective product development solution, featuring 3D design, simulation, manufacturing, data management, and more.
Teamcenter X
Benefit from a modern PLM solution packaged with the basics you need to get started with quickly streamlining operations and improving your return on investment.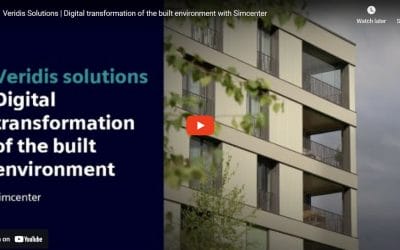 Veridis is a simulation lab specialized in heat transfer and the energy efficiency of buildings....