Mendix
.
Experienced developers and non-developers can collaborate on successful app building with Mendix. Its low-code/no-code approach makes it easy to follow the logic and create the programming.
Successful Development the First Time Around
Traditional approaches to app development is risky. Project failure rates are high – up to 35%. Poor communication and lack of collaboration is often the cause.
Mendix is designed to make it easy for inexperienced users to create an app, or to work together with app developers more effectively. Regardless of your experience level, you can build applications and run them on any device, without additional tools or multiple code bases.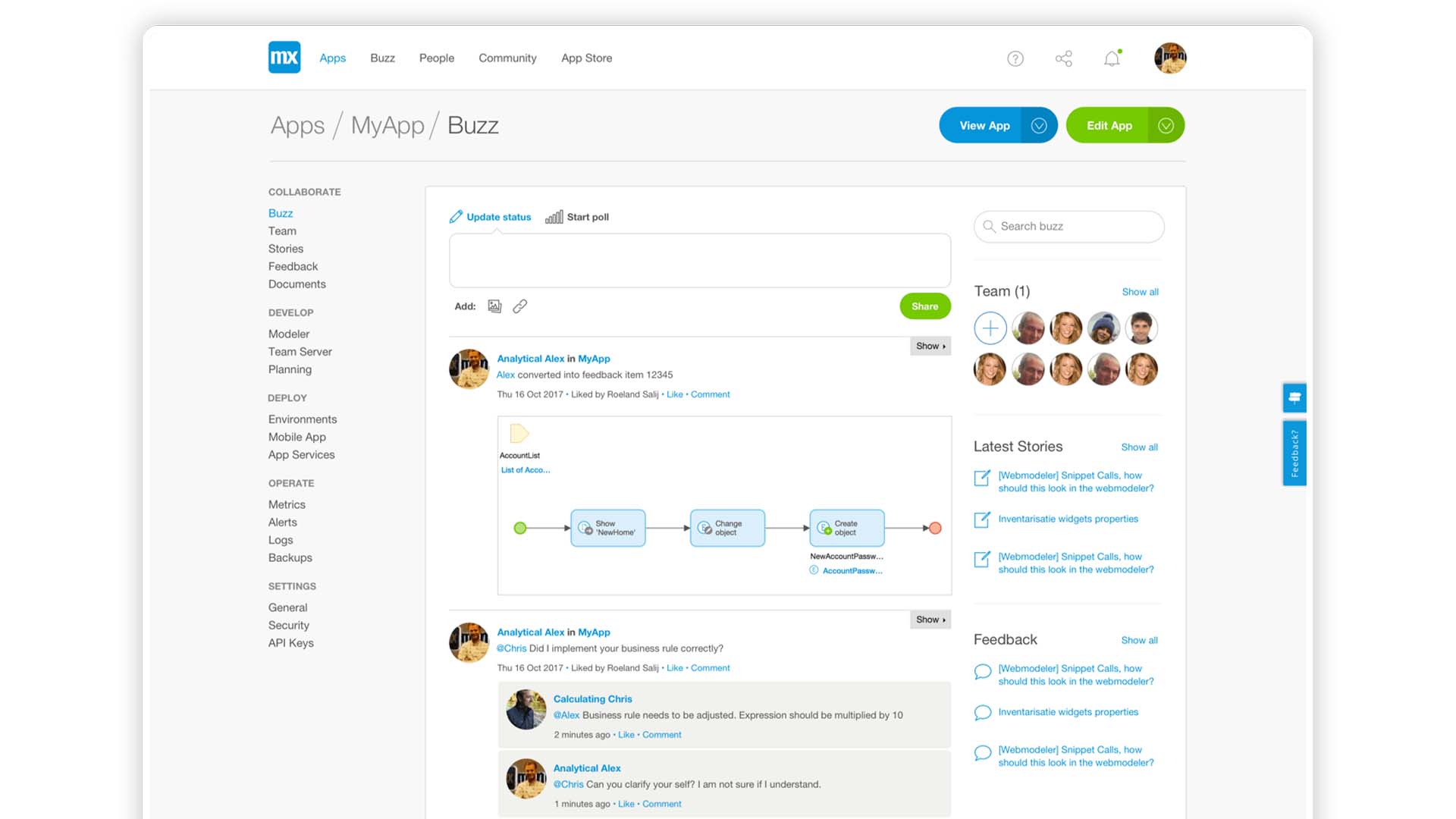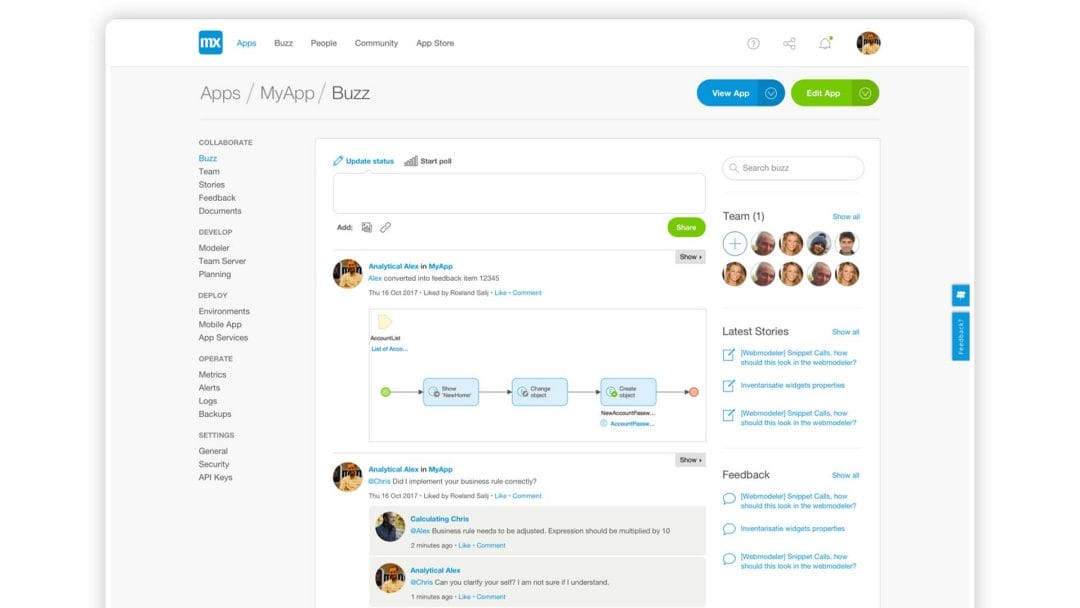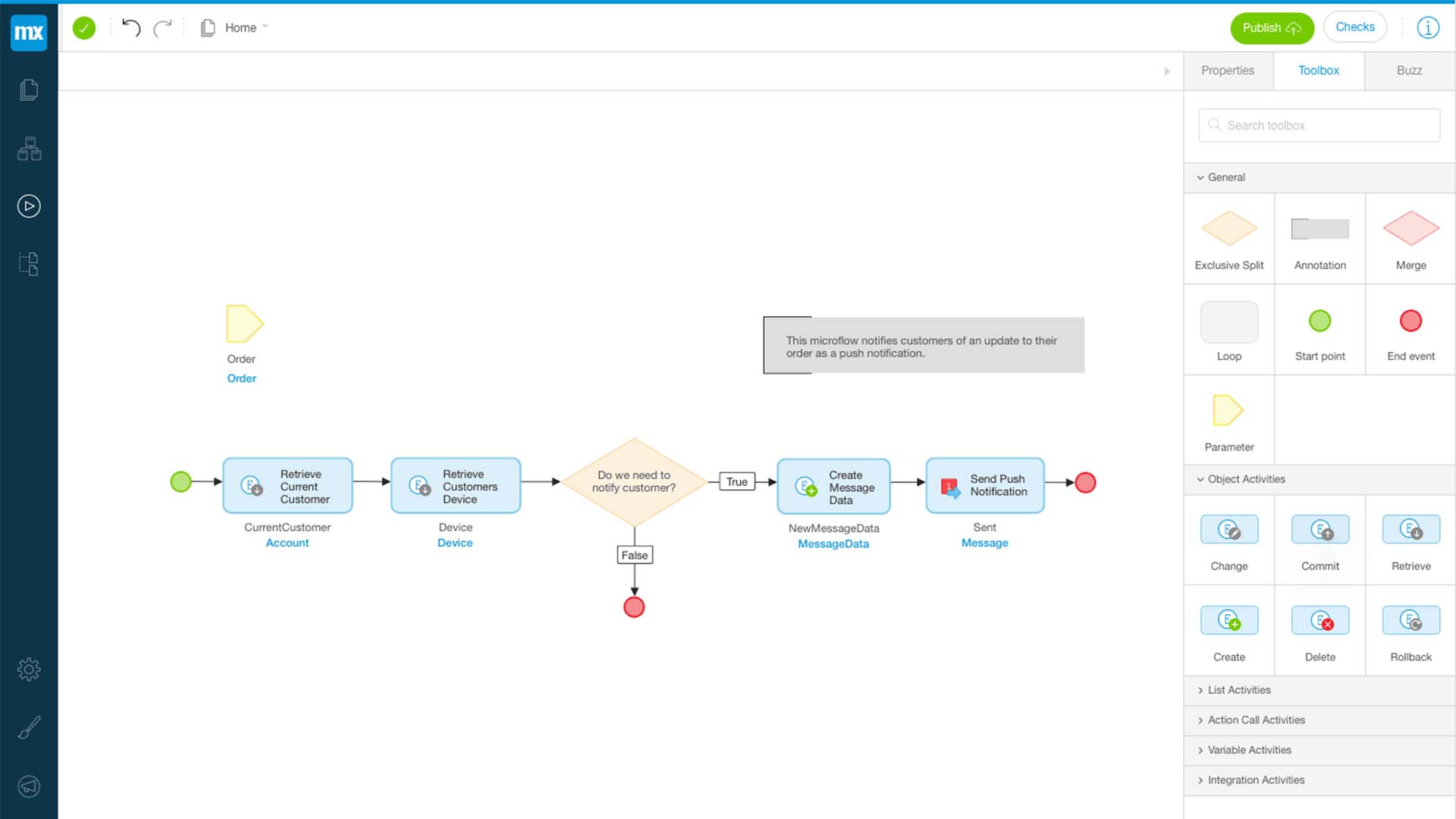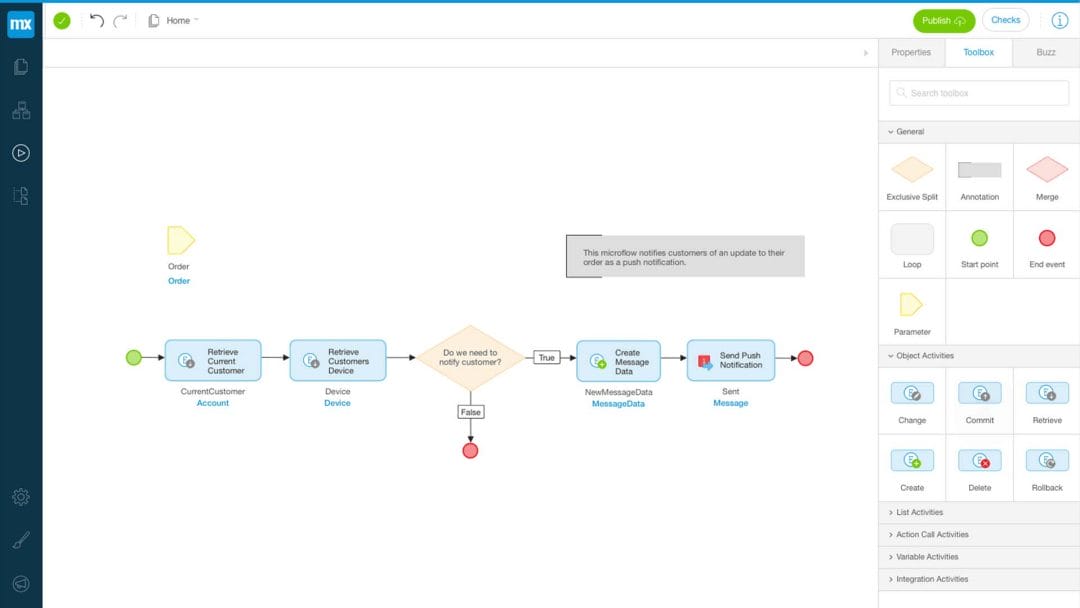 Rapid Application Development
Get desired results much faster using visual development. Offered in both low-code and no-code versions, Mendix uses a drag-and-drop visual flowchart model of programming.
You can easily grasp the logic behind the apps you create, even if you've never programmed an app before. You'll also know whether the logic will work based on the immediate feedback that Mendix provides.
Designed for the Cloud
Benefit from extreme flexibility. Mendix uses cloud native architecture that's the best in its class. Agile development and collaboration are built in.
The open and extensible configuration offers a range of options, including:
Platform application programming interfaces (APIs)
Software development kits (SDKs)
Model APIs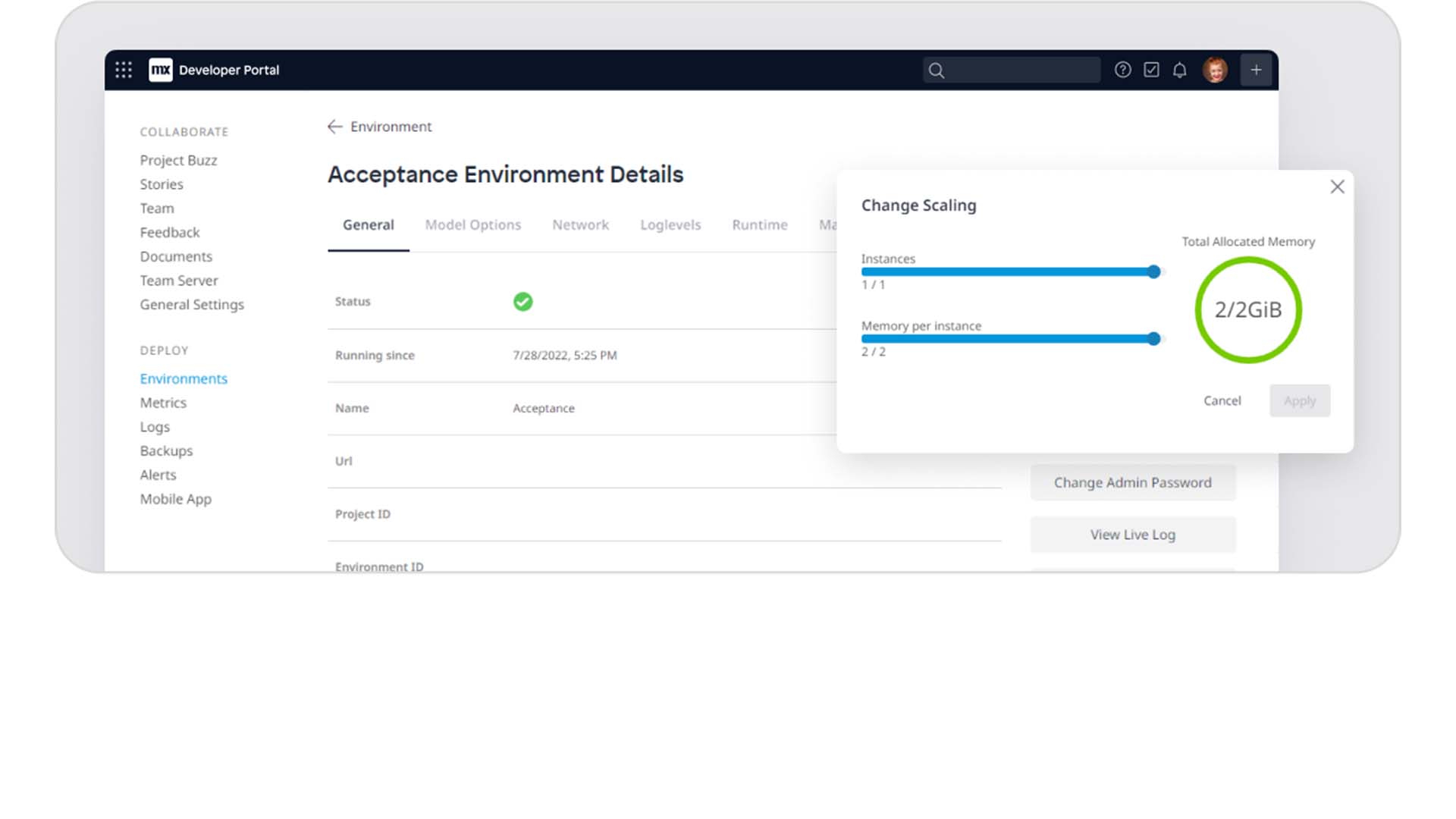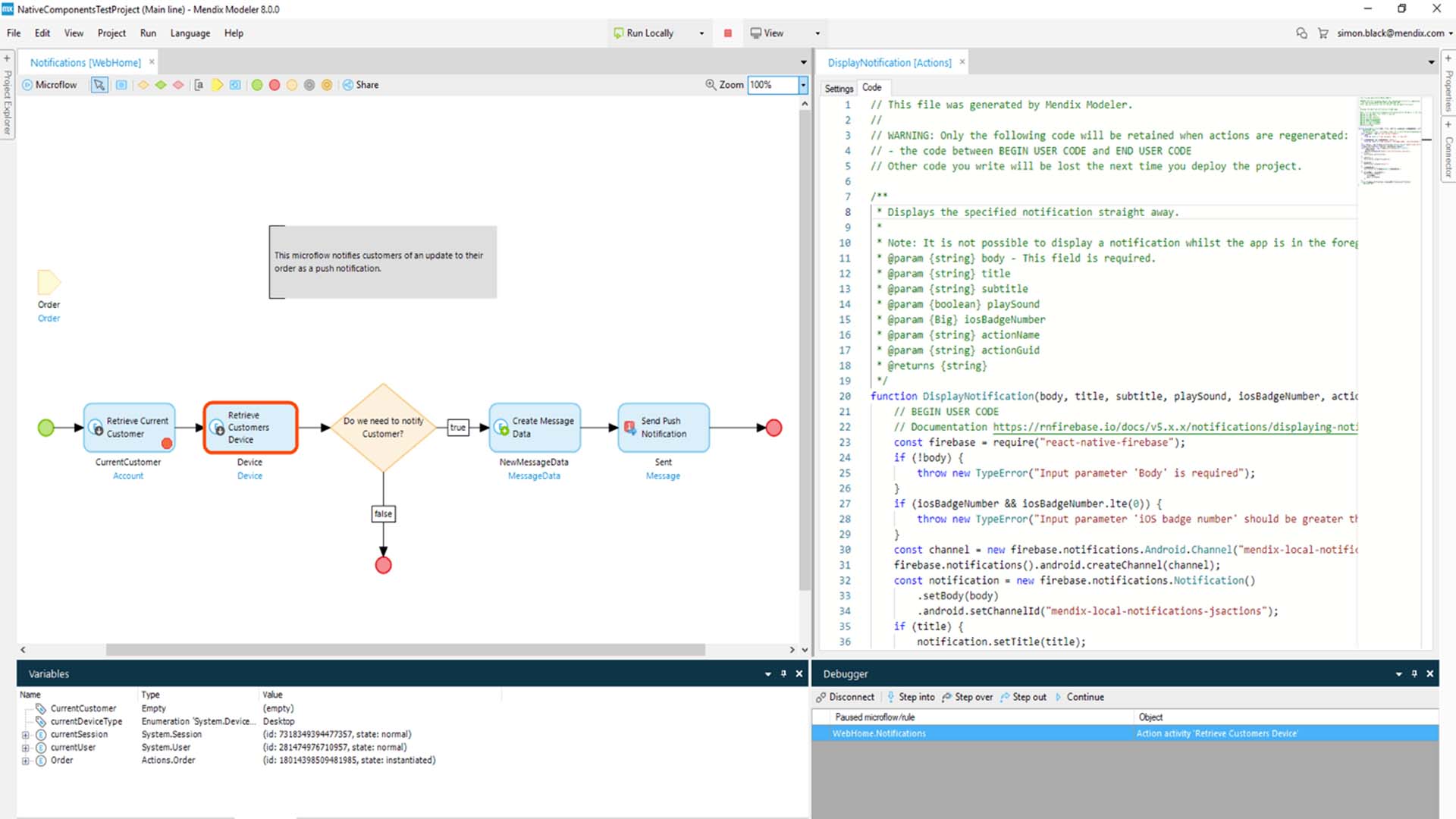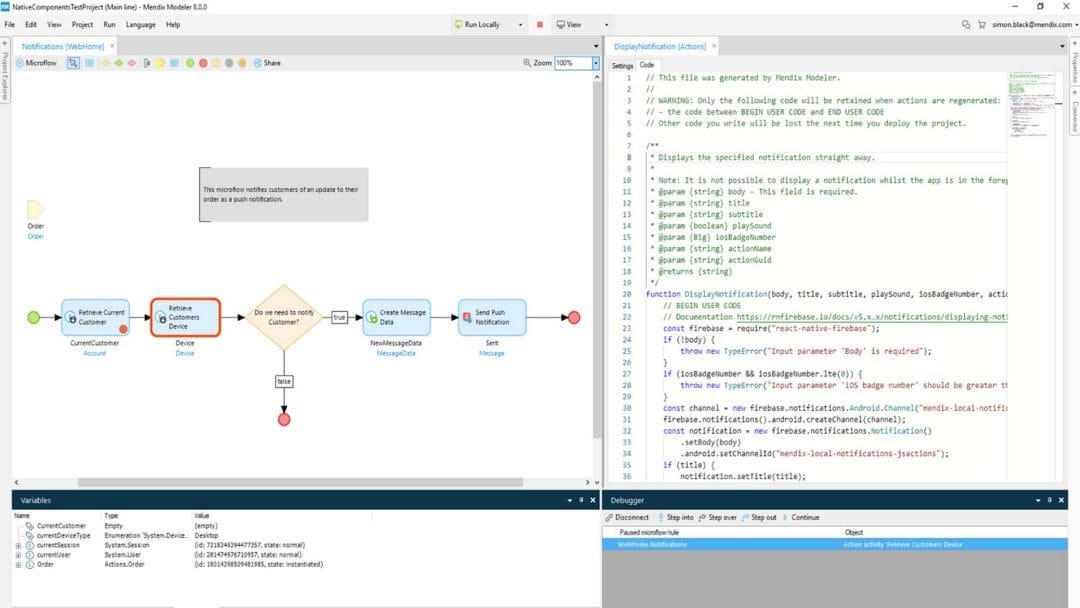 Two Development Platforms in One
Mendix includes two separate, purpose-built integrated development environments (IDEs). For citizen developers and business developers, Mendix Studio is entirely no-code, using a visual drag-and-drop platform. For experienced developers, Mendix Studio Pro is a low-code platform.
The two versions share the same code base and are seamlessly integrated. Pro developers can also make use of a code extension.
Integration for Rapid Time to Value
Mendix integrates easily with your existing systems.
You benefit from:
Prebuilt connectors for all prominent enterprise systems, not just Siemens
No coding required thanks to standards-based integration for  services
Ability to build on top existing databases
Smart connectors to enable the Internet of Things (IoT), real-time analytics, machine learning, cognitive devices, and streaming processes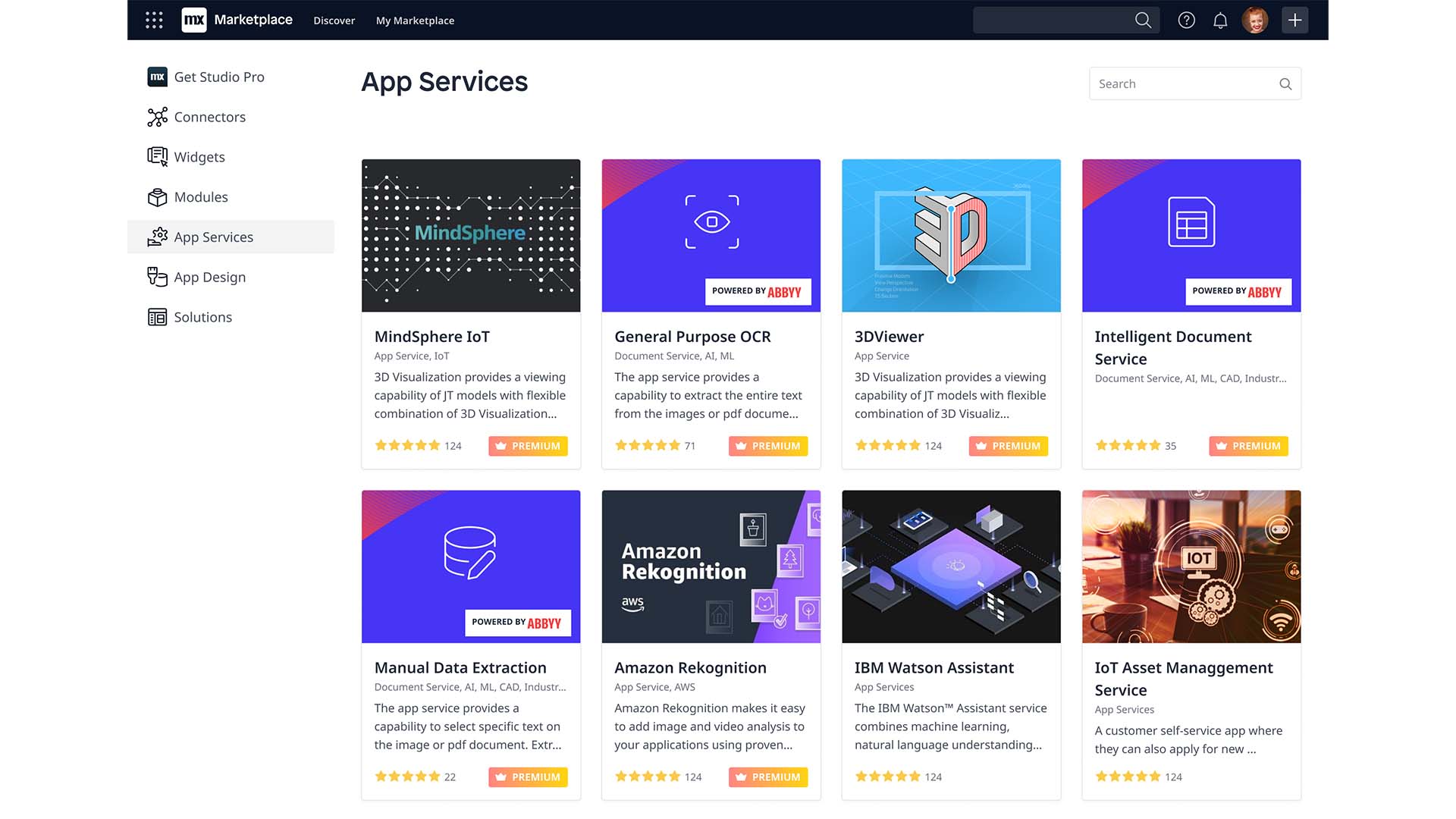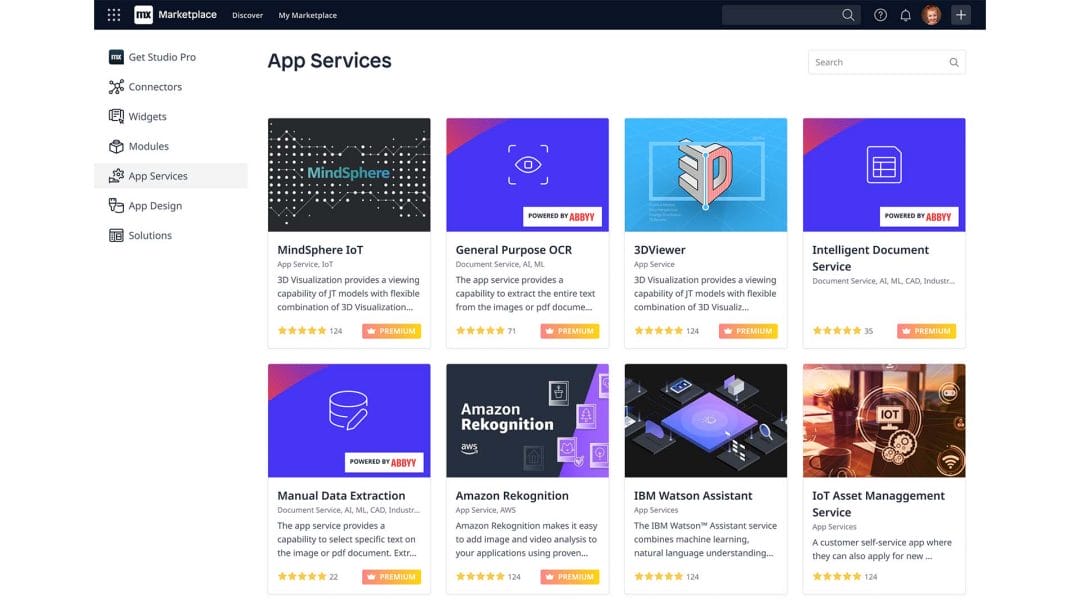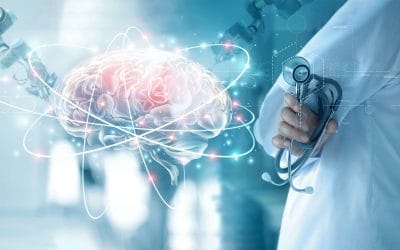 One goal many of our clients have in common is to innovate products and services for the benefit...
Subscribe to our newsletter