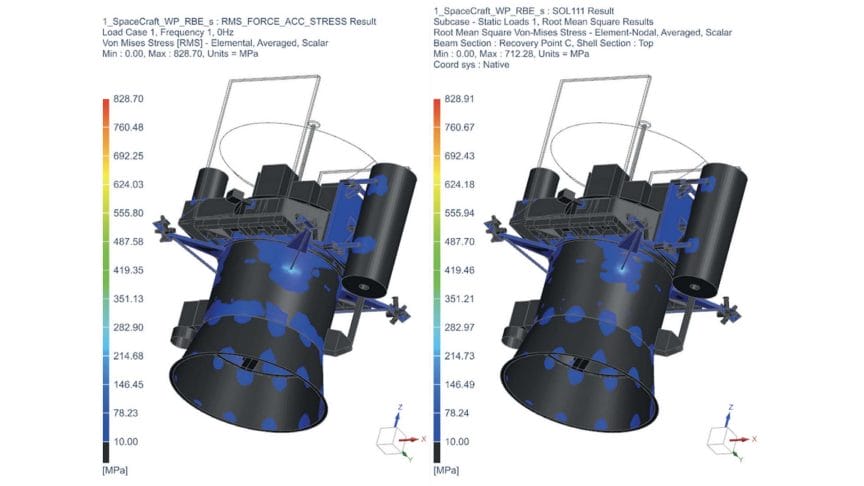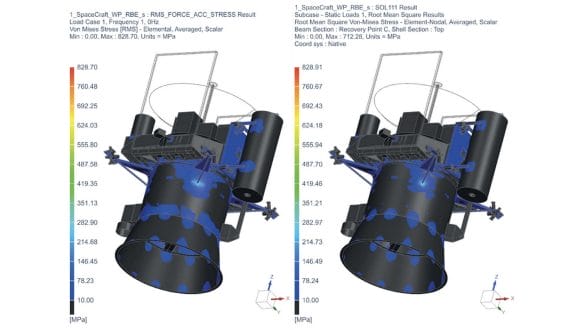 Random events are a main driver for structural design of spacecraft and spacecraft components, but analyzing random base excitation is often slow and challenging. 
Have you ever spent extra time simplifying a model or developing a limited set of output requests to keep the solver time more reasonable?
Have you ever found yourself performing the tedious and time-consuming task of manipulating a large results data set to get the information needed to evaluate the design?
Would you be interested in a tool that fits easily within your Nastran workflow (MSC or Simcenter) that could make all these tasks easier?
Maya HTT's Structural Analysis Toolkit was developed to help reduce or even eliminate much of the pain associated with random analysis. 
In this webinar you will learn how Structural Analysis Toolkit can:
Speed up random and sine vibration solution times by over 100x while matching fundamental Nastran results

Reduce modeling effort

Calculate margins of safety and even composite failure indices

Compute not only von mises stress and strain, but also max principal and max shear

Automatically generate reports (HTML, XML) and results compatible with Simcenter Femap and Simcenter 3D Desktop

Help process modal, mass, force results, and more!