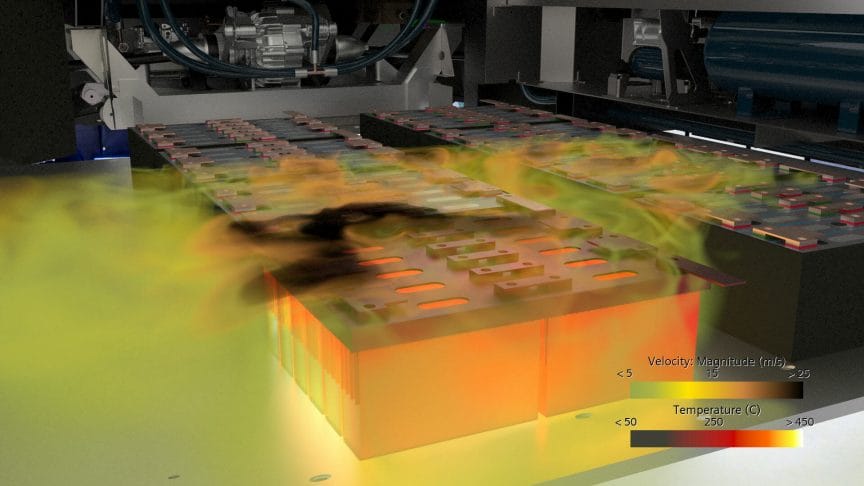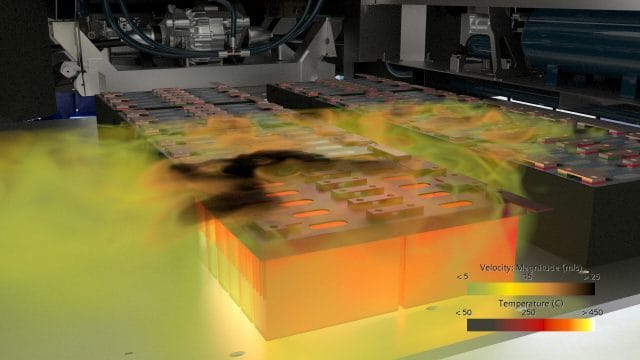 We are excited to introduce you to the latest advancements in computational fluid dynamics (CFD) with the release of Simcenter STAR-CCM+ 2306. This powerful software brings a plethora of new features and enhancements to help engineers across industries tackle complexity, optimize designs, and stay integrated within their simulation environments.
Model the Complexity: Efficient CAD Handling
In the ever-evolving world of engineering, creating accurate digital twins is crucial. Simcenter STAR-CCM+ 2306 streamlines memory usage by efficiently handling complex CAD assemblies. When running simulations in parallel, CAD geometry is now instantiated only on a single processor, reducing memory consumption and enabling the use of large CAD models without performance compromises.
Additionally, the new Mesh to CAD feature allows you to import and convert tessellated geometries into analytical CAD bodies. This feature is especially useful when working with tessellated data or topology optimization results, ensuring that you can easily transition from tessellated representations to CAD geometry for further optimization and analysis.
Tackle High-Fidelity E-Powertrain Simulations with Ease
Electric powertrain development demands high-fidelity multi-physics simulations. Simcenter STAR-CCM+ equips you with streamlined workflows and enhanced physical modeling capabilities to address the complexity of electric motors and batteries effortlessly.
Automated battery data analysis setup: The Battery Module Reports option generates grouped reports and monitors for battery cell quantities, simplifying the analysis of large battery pack simulations.
E-machine performance workflow update: Skewed rotor designs can now leverage symmetry, reducing computational domain size and accelerating electric machine simulations.
Electromagnetic modeling of lamination layers: Predict ohmic losses in e-machines and transformers more accurately with the bulk lamination model, simplifying model preparation while ensuring precise loss predictions.
Go Faster: GPU-Enabled Acceleration and Speed Improvements
Simcenter STAR-CCM+ 2306 harnesses the power of Graphics Processing Units (GPUs) to run CFD simulations more efficiently. With GPU support for various solvers, including Wall-Modeled LES, the Gamma Transition Model, and flamelet models, you can achieve faster results and improved throughput.
This release also includes code optimizations that deliver a 10-15% speedup on average compared to previous versions, maintaining consistency between CPU and GPU-based results.
Explore the Possibilities: Gradient-Based Parametric Optimization
Design exploration studies become more efficient with the introduction of Parametric Gradient-Based Optimization in Simcenter STAR-CCM+ 2306. This new optimization method leverages parameters' sensitivities computed by the adjoint solver in a parametric design study. This allows for faster convergence toward optimized designs, particularly useful when dealing with complex design spaces and many parameters.
Stay Integrated: Access to Cloud HPC
Simcenter Cloud HPC offers seamless access to cloud resources directly within Simcenter STAR-CCM+, eliminating the need for third-party cloud providers. This means you can run simulations on the cloud without leaving your simulation environment, gaining flexibility, scalability, and ease of use.
These are just a few highlights from Simcenter STAR-CCM+ 2306, a software designed to empower engineers to excel in their engineering endeavors. With Maya HTT as your partner, you can leverage these cutting-edge features to design better products, faster than ever before, and turn engineering complexity into a competitive advantage.
Embark on your journey towards engineering excellence and contact a Maya HTT expert today.