Increase productivity, streamline workflows, and see better results sooner. Facilitate cost-effective product development and improve productivity with the design engineering tools needed to target complex design challenges.
Fast, accurate CFD simulation
Conduct concurrent CFD analysis to reduce simulation time by as much as 65% to 75% over other tools. Intelligent, best-in-class technology brings the potential of fluid dynamics analysis to a broad range of users, including design engineers. Obtain accurate results easily, even for the most complex design problems.
Explore the Simcenter FLOEFD Modules
Multilingual UI
Interfaces in a variety of languages, including Russian, German, French, Korean, Chinese and Japanese
Upfront and Concurrent CFD
Tight CAD-integration or fully CAD-embedded to provide upfront, concurrent analysis to reduce simulation time by up to 75%
Design Comparison
Configuration comparison and parametric studies for evaluating the effects of design changes and comparing a wide range of permutations
Intuitive UX
Wizards and real-time feedback guide users through problem setup to output using familiar engineering terms and common formats
Automated Cartesian Meshing
An efficient framework for simulating fluid flows, heat and mass transfer, easily automated for solving complex CAD geometries with unprecedented speed

Think this product is right for you?
Discover why you should work with us.
Maya HTT doesn't only sell software. We develop it, customize it, and help you get the most out of your investment. We are the world-class engineering partner and software service team you need to achieve better results.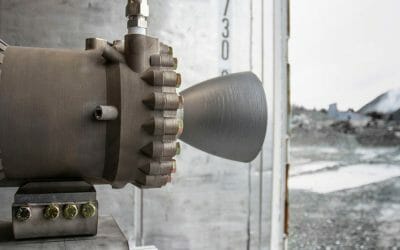 Hybrid engine tech delivers competitive and agile access to space Reaction Dynamics (RDX) has been...
Subscribe to our newsletter