Eliminate guesswork, predict performance
Developing exceptional products requires world-class digital simulation tools. Automate and accelerate time-consuming processes and rely on accurate results to meet strict product quality and performance criteria.
FEA modeling and simulation
Discover advanced engineering simulation and unparalleled model control and flexibility with CAD-neutral and solver-neutral technology. Create, edit, and import or re-use mesh-centric FEA models of components, assemblies, and systems, and obtain powerful data-driven visualization of analysis results. Femap is a comprehensive and cost-effective solution for prototyping and evaluating the real-world performance of products.
Explore the Simcenter Femap Features
Seamless Integration
Easy integration with other FEMs and CAD solutions ensures comprehensive simulation and engineering analysis
Behavioral Analysis
Prediction of system, assembly, and component behavior within specific operating conditions for better design evaluation and optimization
Optimum Simulation
Full multiphysics engineering and digital simulation of functional performance under real-world operating conditions
Diverse Application
Modeling solutions for a wide variety of complex processes, systems, and products across industries and applications
Unparalleled Support
Top-notch support for industry-standard solvers along with seamless access to geometry from all major CAD systems
Fully Customizable
Access to an impressive library of custom tools and macros as well as a BASIC API programming environment for customization
A finite-element (FE) solver for critical engineering analysis to produce safe, reliable, and optimized designs within shorter design cycles

Think this product is right for you?
Discover why you should work with us.
Maya HTT doesn't only sell software. We develop it, customize it, and help you get the most out of your investment. We are the world-class engineering partner and software service team you need to achieve better results.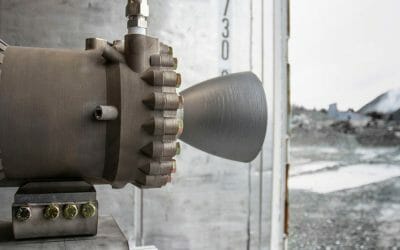 Hybrid engine tech delivers competitive and agile access to space Reaction Dynamics (RDX) has been...
Subscribe to our newsletter