Accurately predict the performance of 3D geometry-based designs
Simcenter 3D is the industry's leading standalone simulation environment for 3D CAE with connectors for 1D simulation, design, testing, and data management. By combining multidisciplinary solutions embedded within industry expertise, associative simulation modeling and best-in-class geometry editing, Simcenter 3D helps speed up the simulation process. Its unified, scalable, and extensible environment comes with fast, accurate solvers that power motion, composite, thermal, CFD, acoustics, and structural analyses as well as multiphysics and optimization simulation.
Predict performance of your 3D geometry-based designs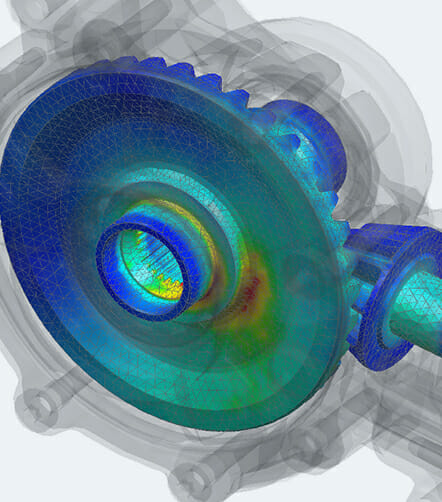 Simcenter 3D is a unified, scalable, open and extensible environment for 3D CAE with connections to design, 1D simulation, test, and data management. Simcenter 3D speeds the simulation process by combining best-in-class geometry editing, associative simulation modeling and multi-discipline solutions embedded with industry expertise. Fast and accurate solvers power structural, acoustics, CFD, thermal, motion, and composites analyses, as well as optimization and multi-physics simulation.
Simcenter 3D is available as a standalone simulation environment. It is also available completely integrated with NX delivering a seamless CAD/CAE experience.
Acoustics Simulation
Simcenter offers interior and exterior acoustic analysis within an integrated solution that helps you make informed decisions during the early design stages so you can optimize your product's acoustic performance.
Thermal Simulation
Simcenter includes comprehensive, best-in-class thermal simulation capabilities that can help you to understand the thermal characteristics of your product and subsequently tailor your thermal management solution for optimal performance.
Fluid dynamics simulation
Simcenter provides industry leading computational fluid dynamics (CFD) software that allows you to simulate almost any engineering problem that involves the fluids, structures and all of the associated physics.
Multiphysics Simulation
Complex industrial problems require solutions that span a multitude of physical phenomena, which often can only be solved using simulation techniques that cross several engineering disciplines.
Structural Simulation
Simcenter includes the structural solutions you need for a wide range of structural analysis problems within a single user environment.
Laminate Composites
Laminate Composites features intuitive and robust Ply and Zone based tools to quickly create finite element models representing 2D and 3D laminate composite components and assemblies.
Space Systems Thermal
Space Systems Thermal software is the space industry vertical application that provides a comprehensive set of tools to conduct orbital thermal analyses within the Simcenter 3D environment.
Electronic Systems Cooling
Electronic Systems Cooling software is an industry-specific vertical application that leverages the Simcenter 3D Flow and Simcenter 3D Thermal solvers as well as the NX™ PCB Exchange capabilities in an integrated multiphysics environment to simulate air flow (CFD) and thermo-fluid behavior in densely packed, heat-sensitive electronic systems.
Advanced Durability
Advanced Durability's seamless integration with Simcenter 3D Engineering Desktop allows for quick evaluation of component fatigue life using classical methodologies such as stress life, strain life and stress-based weld fatigue.
Specialist Durability
Specialist Durability migrates the functionality of the well-known LMS Virtual.Lab Durability solvers to a new pre-processing environment that features an open and efficient parameter-driven approach of configuring standard and user-defined methodologies.
Test-Analysis Correlation
FE Model Correlation enables you to quantitatively and qualitatively compare simulation and results from several modal test software, including Simcenter Test.Lab. You can also compare two different simulations to validate simplified representations of complex systems. FE Model Updating is designed to efficiently update Nastran FE models to match modal test data.
Topology Optimization
NX's cutting-edge junction of Topology Optimization with Convergent Modeling and Additive Manufacturing not only solves these issues, but sets Topology Optimization up as a revolutionary tool for creating optimized designs.

See how Simcenter 3D can help you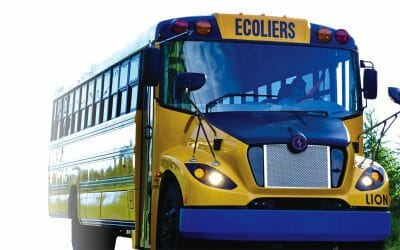 Lion Electric is at the head of the class with its innovative zero-emissions school bus and optimized battery design for thermal management.
Read more
Industry-leading solutions
for a competitive edge
Maya HTT provides a wide array of products and services tailored to your needs.
When a solution is not available, we can develop and customize one for you.
Solutions for your industry
Maya HTT started out by helping to develop space exploration projects. The sky wasn't the limit. We now also develop for and offer products from Siemens Digital Industries Software. Are you looking for software solutions that specifically address your industry's needs?


Automotive & Transportation

Architecture, Engineering & Construction

Consumer Products & Retail

Electronics & Semiconductors


Machinery & Heavy Equipement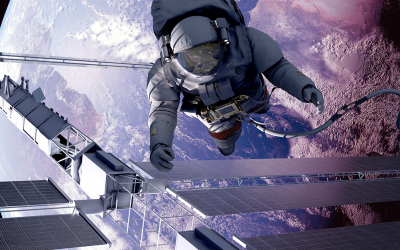 Imagine, for a moment, the kinds of buildings and infrastructure that would be needed to support a thriving human colony on Mars. How could we engineer safe and comfortable living conditions for such an inhospitable environment? As remote as a future colony on Mars may be, simulation provides a way to contemplate the possibilities.
Read more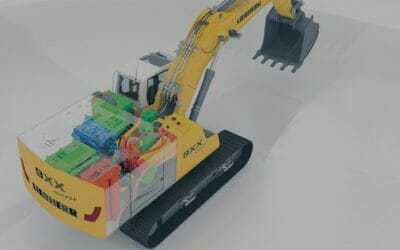 This Siemens' Community blog post takes a close look at a subject Maya HTT knows well: How digital twins and design space exploration can boost your innovation strategy and help you discover more efficient solutions.
Read more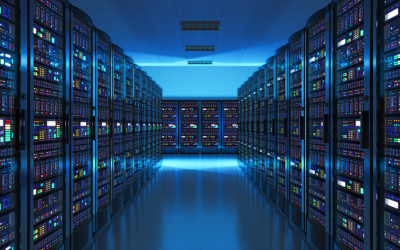 Datacenter management poses a high-stakes, multidimensional challenge. As errors can have disastrous real-world consequences, datacenter operators must use a variety of controls to ensure that operations continue smoothly.
Read more
Interested?
Contact us for more information.
Subscribe to our newsletter