MAYA was founded in 1982 with a background in spacecraft thermal analysis.
During our early years we developed software and performed analysis work for the Canadian Space Agency. In 1986 we began our longstanding relationship with the companies that would later comprise Siemens Digital Industries Software by establishing a developer relationship with SDRC, the developer of I-DEAS design and analysis software. In the years following we continued to grow, adding a number of software solutions to our portfolio that were embedded in Siemens Digital Industries Software platform.
As a Value-Added Reseller (VAR) of NX™ products since 1996 we were able to deliver an even broader set of solutions as our clients embraced new digital development and analysis tools. Since our inception, our focus has been on developing and adapting software-based solutions to meet our clients' needs. Our products, solutions, and services are all focused on helping our clients speed development, reduce cost, and improve quality.
Learn more about Maya HTT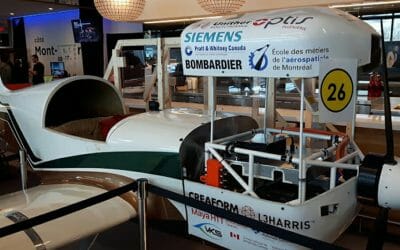 This team of engineering students embarked on a lofty and ambitious project: to prove that...
Read more
Explore the potential of next-gen digitalization Today more than ever, the aerospace and defense...
Read more
Imagine, for a moment, the kinds of buildings and infrastructure that would be needed to support a...
Read more
This Siemens' Community blog post takes a close look at a subject Maya HTT knows well: How digital...
Read more
Curious about how Maya HTT can help you?
Let's explore better solutions together.