Better Solutions for Machinery & Heavy Equipment
.
Equip your enterprise for heavy challenges and digital transformation Industrial machinery and heavy equipment play an essential role in industries ranging from aerospace to food production.
Industry-wide, complexity is a main concern, defining challenges from shifting market demands, e-commerce, and mass personalization to compliance records, regional emissions regulations, and increasing dependence on software and electronics.
As machine designs become more complex, manufacturers must rethink development processes. The competitive advantage lies in automated, customized, adaptable, and flexible machines that can self-diagnose and compensate.
Conventional lean methods are no longer sufficient. Companies must leverage a connected, collective intelligence to drive operations and meet the pressures of time, flexibility, quality, and efficiency.
Leverage complexity, digitization, and automation
Our software solutions enable your engineering and manufacturing teams to confidently design and build with composites, and help meet customer expectations. Maya HTT solutions can help you create high-performance design and simulations to maintain engineering accuracy, increase productivity, and addresses real industry issues.
Our PLM solution combines metrics used for managing a project and product -portfolio in an integrated manner. This holistic approach combines discrete information, otherwise found in separate systems, better captures all relevant details, giving heavy equipment manufacturers the ability to build more engineered-to-order and configured-to-order machines. You can now respond to high demands for customization, and increased speed of delivery.
Global manufacturing: Building the same product at different sites with digitalization
Better successes, better stories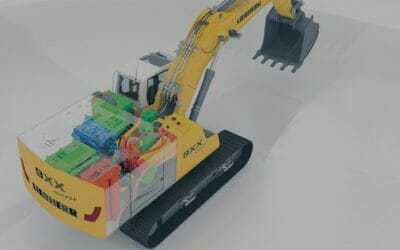 One of the examples of the design paradigm shift is the R 9XX, a Liebherr hybrid excavator...
Read more
Explore our expertise, services, and products:
Maya HTT, industry-leading engineering software developer and services provider, acquired Acuity...
Read more
Maya HTT, industry-leading engineering software developer and services provider, acquired LMGI,...
Read more
As we look back on 2019, we are grateful for the opportunities we have had to grow and help our...
Read more
Interested?
Contact us for more information.
Subscribe to our newsletter