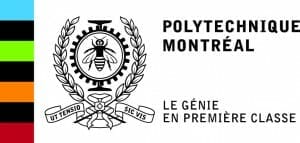 Polytechnique will use the same technology in their designs for the The Canadian Satellite Design Challenge that companies worldwide depend on to design some of today's most sophisticated products
Ecole Polytechnique de Montreal today announced they received an in-kind software grant from Siemens Digital Industries Software and Maya HTT, with a commercial value of $14.9 Million.
The in-kind grant gives students access to the same technology that companies around the world depend on every day to develop innovative products in a wide variety of industries including automotive, aerospace, machinery, shipbuilding, high-tech electronics and many more. Graduates with this type of software training are highly-recruited candidates for advanced technology jobs.
The in-kind grant was provided by Maya HTT and Siemens PLM Software's academic program that delivers PLM software for schools at every academic level.
Siemens PLM Software is a leading global provider of product lifecycle management (PLM) software and services. Maya HTT is a leading developer of simulation CAE software.
The in-kind grant for Ecole Polytechnique de Montreal includes Siemens Digital Industries Software Software's NXTM software, a leading integrated solution for computer-aided design, manufacturing and engineering (CAD/CAM/CAE), and Maya Heat Transfer Technologies Ltd's Simulation Software.
NX is a trademarks of Siemens Product Lifecycle Management Software Inc. or its subsidiaries in the United States and in other countries.