Predict real-world performance
Experience fast, flexible, and specialized e-machine design software. Support design exploration and what-if studies of motors, generators, and alternators as well as precision modeling of magnetic saturated regions.
Theoretical and physical models along with analytical methods deliver near-instantaneous results and rapid 2D finite element (FE) analysis. Rapidly explore and validate e-machine designs. Move easily from defining e-machine performance requirements through inputting and analysing data to processing results with a straightforward workflow.
Explore the Simcenter SPEED Features
Electric Machine Template
Quick and easy setup via templates, editors, and common databases for material properties, plots, and charts
Software Linking
Seamless connections to common general and specialized 2D and 3D software packages with direct data exchange
Design Exploration
Better design insights with intelligent algorithms that maximize performance and efficiency to minimize loss and costs
System Simulation
Predefined parameters and specific maps for system-level simulation of the e-machine in its environment

Think this product is right for you?
Discover why you should work with us.
Maya HTT doesn't only sell software. We develop it, customize it, and help you get the most out of your investment. We are the world-class engineering partner and software service team you need to achieve better results.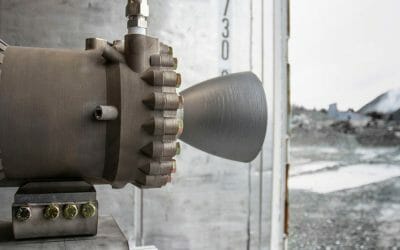 Hybrid engine tech delivers competitive and agile access to space Reaction Dynamics (RDX) has been...
Inscrivez-vous à notre infolettre