Automated guided vehicles (AGVs) and autonomous mobile robots (AMRs) are most often used in factories, warehouses and other industrial settings for material handling (much the way forklifts are used), and particularly for very repetitive tasks or heavy loads.
As technology progresses, the use of AGVs is expanding beyond the logistics industry.
Challenges of AGV and AMR Design
One of the challenges of AGV design is to balance the need for speed with the need for stability. AGVs should be able to scoot quickly around a warehouse without tipping over.
Another concern is that – in the case of AMRs – must reliably follow a defined path, as the spaces where they operate are often shared with people. Workplace safety is always a priority, and so, the path tracking controller has the important task of preventing AGV hit-and-runs and other accidents.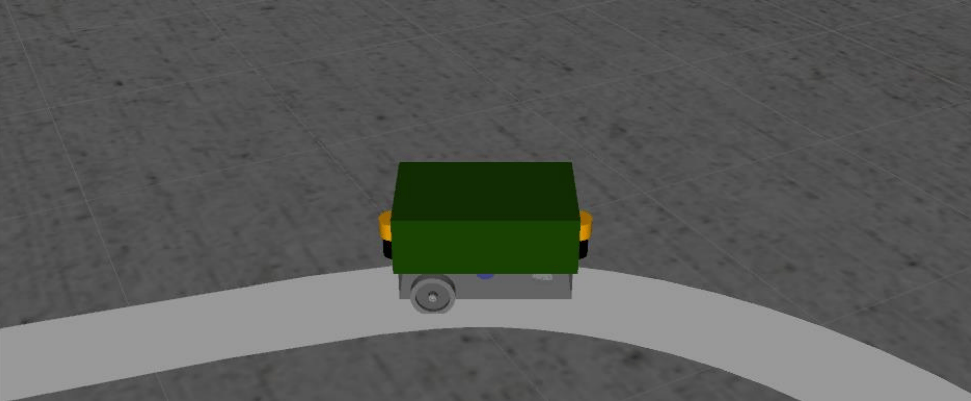 3D Model of the AGV and track
Modelling a Three-Wheel AMR on a Specific Trajectory
We used Simcenter Amesim to create a system model of the chassis of a three-wheeled AMR following a specific trajectory and virtually validate the path tracking controller.
This type of model can be used for:
Defining chassis architecture
Studying the stability of various accelerations and trajectory curves
Virtual commissioning of the controller
Improving AGV/AMR Designs with System Simulation
The information presented in this paper can help equipment manufacturers and equipment operators alike understand:
How system engineering can reduce the development time and cost of AGV/AMR systems.
How to overcome speed, self-steering and maneuver limitations without losing stability.
How to balance vehicle performance attributes such as speed, load, stability, etc.
Download the paper to read the details of the study and how the model performed.