Simcenter 3D for Acoustics
.
Acoustic insights and modeling
Gain early insight into design decisions that optimize acoustic performance. The complete array of acoustic solver tools lets you make design decisions with confidence.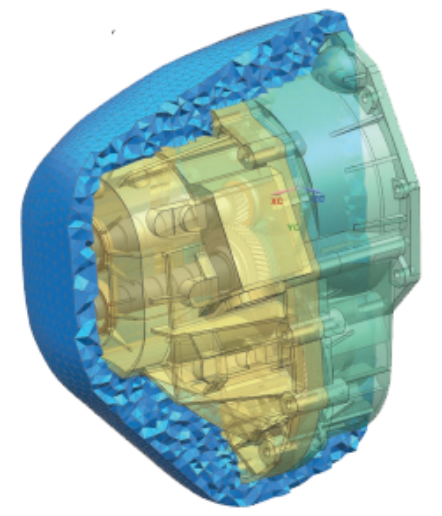 Complete analysis of interior and exterior acoustics
Quickly generate an acoustic simulation model and access full pre-processing and post-processing functionalities for better acoustic analysis.
Easily create an acoustic fluid mesh for finite element method (FEM) analysis or set up a complete model that includes the transfer of structural vibrations to the acoustic fluid domain.
Vous vous demandez comment Maya HTT peut vous aider?
Ensemble, nous explorerons de meilleures solutions.