Seamless ECAD/MCAD integration
Smart, connected and intelligent products require advanced electro-mechanical designs. Support ECAD/MCAD collaboration on complex, 'high-end' PCB designs with multidiscpline solutions and integrated processes.
Build the electronics and mechanical alliance for a digital advantage. Integrate highly accurate electronic data representations within a fully collaborative working environment. Deliver better flexible or rigid PCB designs with support for components in cavities, internal layer structures, blind and buried vias, conductive shapes, and RF shapes.
Explore the PCB Exchange Features
PCBs in NX
Modeling flexible or rigid printed circuit assemblies and identifying board and component information
Component Libraries
Coordinating component part information between NX and ECAD for mapping and filtering component data
Data Exchange
Effortless bi-directional sharing of data between NX and the ECAD system

Think this product is right for you?
Discover why you should work with us.
Maya HTT doesn't only sell software. We develop it, customize it, and help you get the most out of your investment. We are the world-class engineering partner and software service team you need to achieve better results.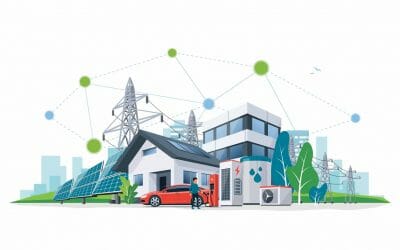 Embracing a data-driven approach to physics-based engineering Electrification and digitalization...
Inscrivez-vous à notre infolettre