PCB Exchange
.
Reduce reliance on physical prototypes and integrate mechanical computer-assisted design (MCAD) and electronic computer-assisted design (ECAD) for a faster, more efficient PCB design process.
Electronics, Mechanical, and Simulation Design Synchronization
The demand for increasingly complex and miniaturized electronics poses challenges that can be addressed by design synchronization and improved collaboration.
PCB Exchange is a platform for intuitive, collaborative, and efficient design of both rigid and flexible printed circuits. Its advantages include:
Connects directly to all major ECAD applications
Creates ready-to-solve thermal and structural models for Simcenter 3D
Enables convenient cross-checking and results visualization
Supports incremental comparisons and updates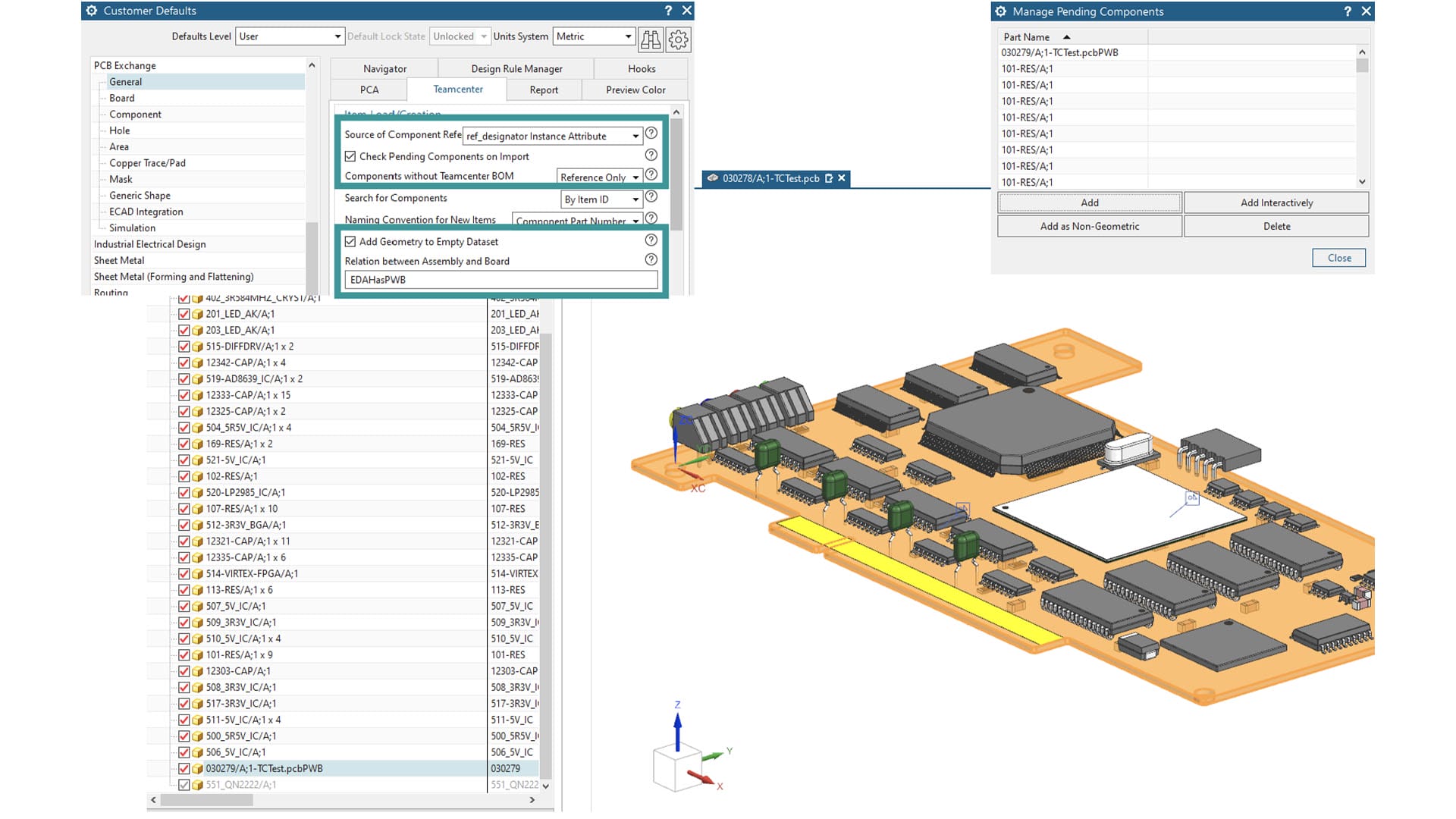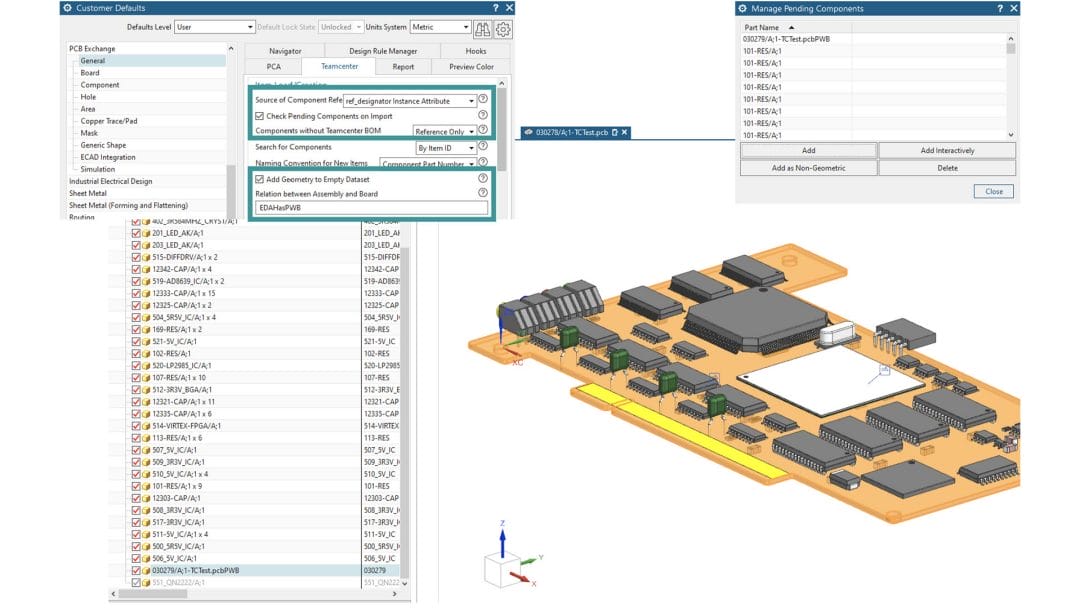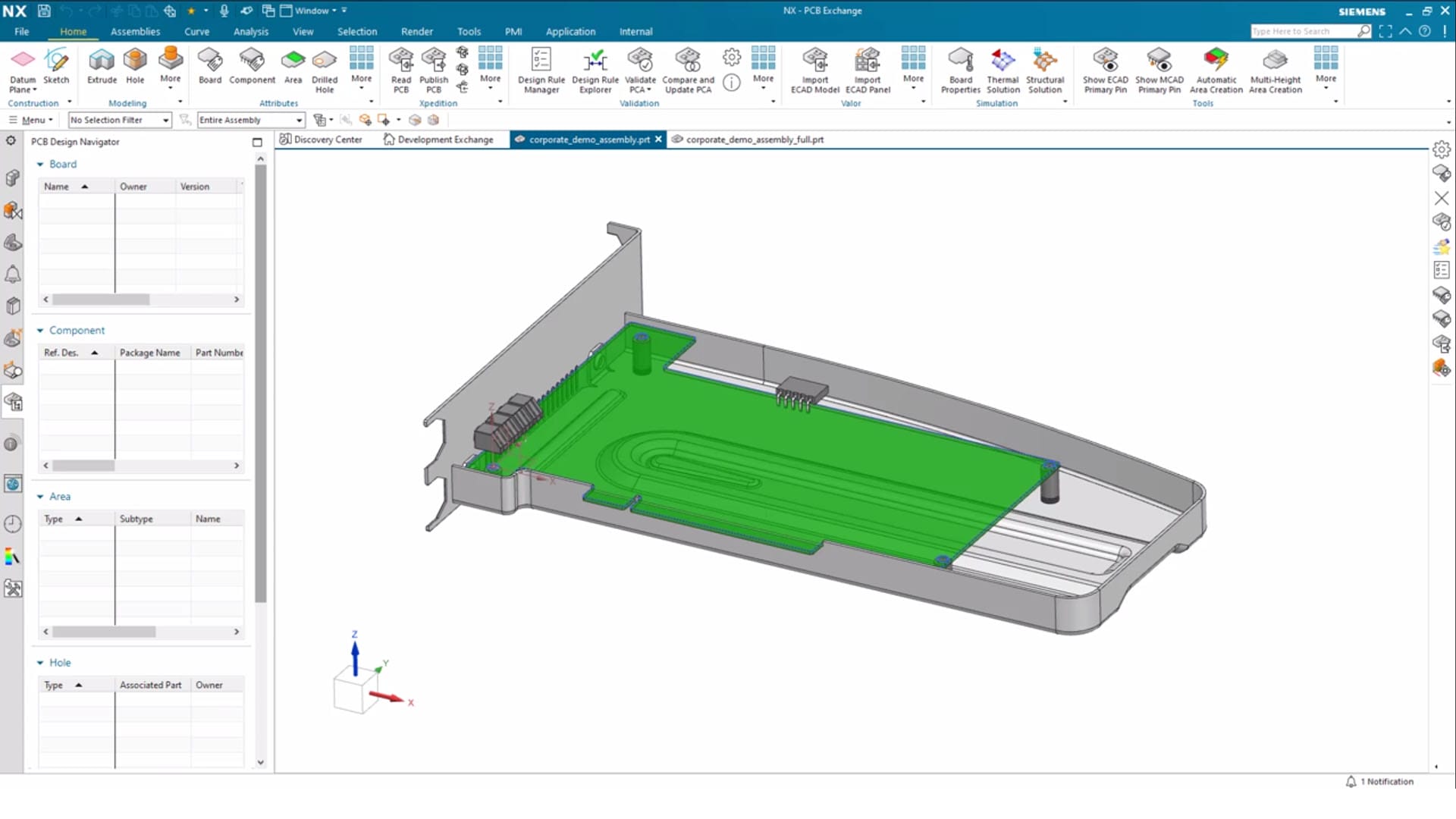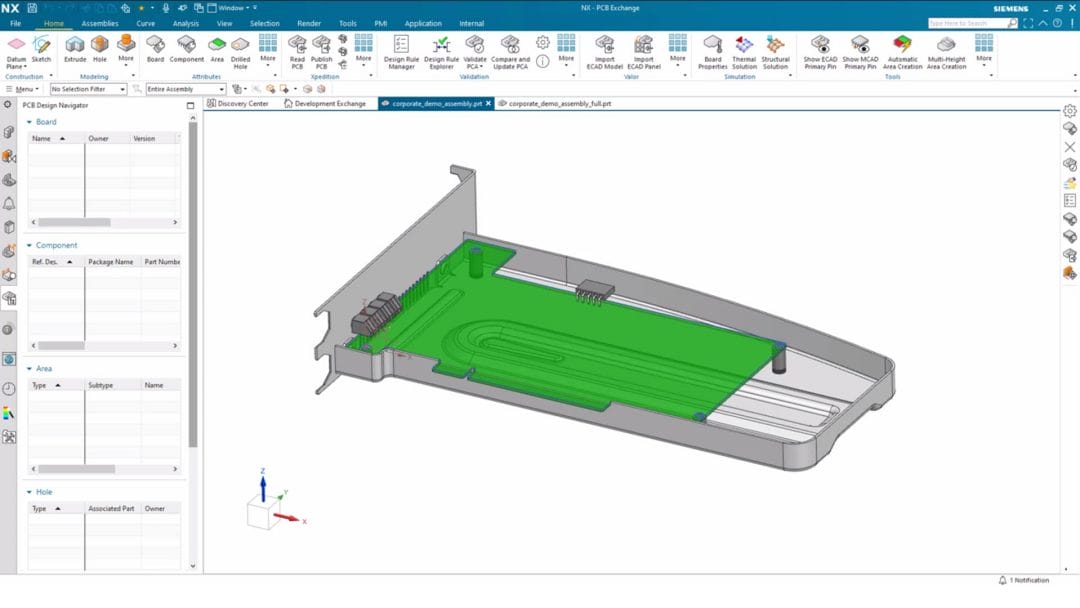 The Benefits of Collaboration
Collaboration between MCAD and ECAD teams is complicated. It requires the time-consuming exchange of entire board layouts. It also relies on verbal communication and error-prone manual processes.
PCB Exchange removes this inefficiency. 
NX
 users can collaborate directly with users of virtually any ECAD solution. Designs advance quickly thanks to data sharing across applications and two-way communication of any design changes. Easily identify boards, areas within boards, and components.
A built-in Design Rule Manager helps create hierarchical design rules and analyze:
Orthogonal, short/long, and 3D clearance types
Checking of mechanical, component, and copper clearances
Smoother Downstream Workflows

In addition to the upstream improvements PCB Exchange provides when users are able to connect directly to ECAD applications, there are also benefits later in the design cycle.
PCB Exchange improves downstream workflows and integrates with computer assisted engineering (CAE) for thermal and structural analysis. Create ready-to-solve analysis models, mesh PCBs and components, and assign materials and stacking of physical layers.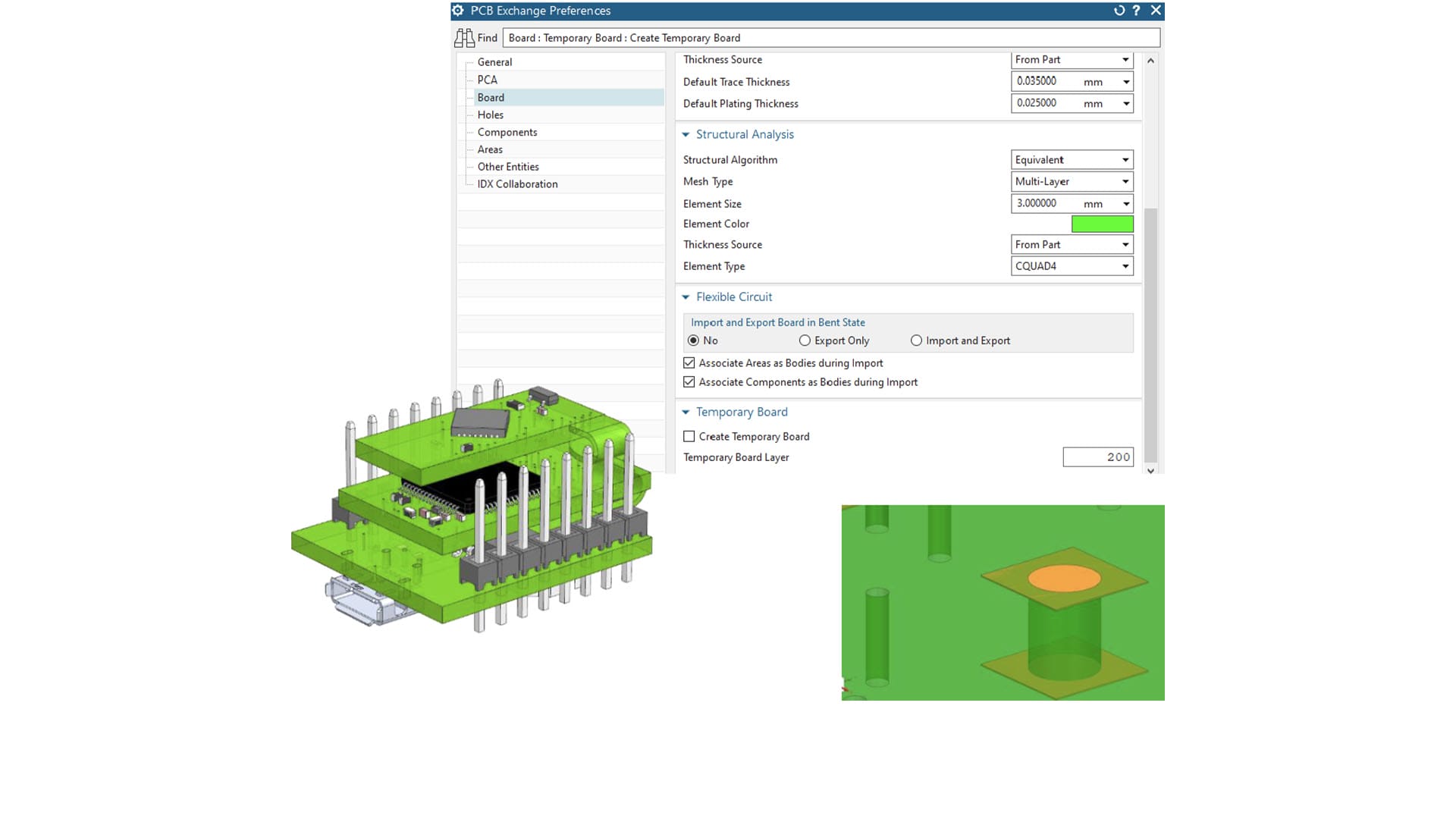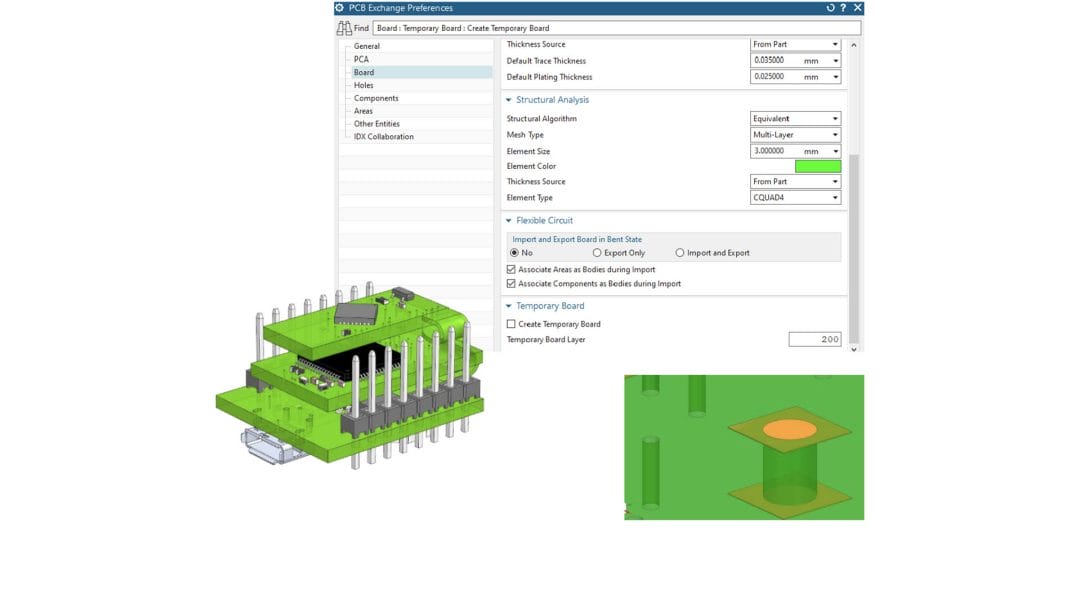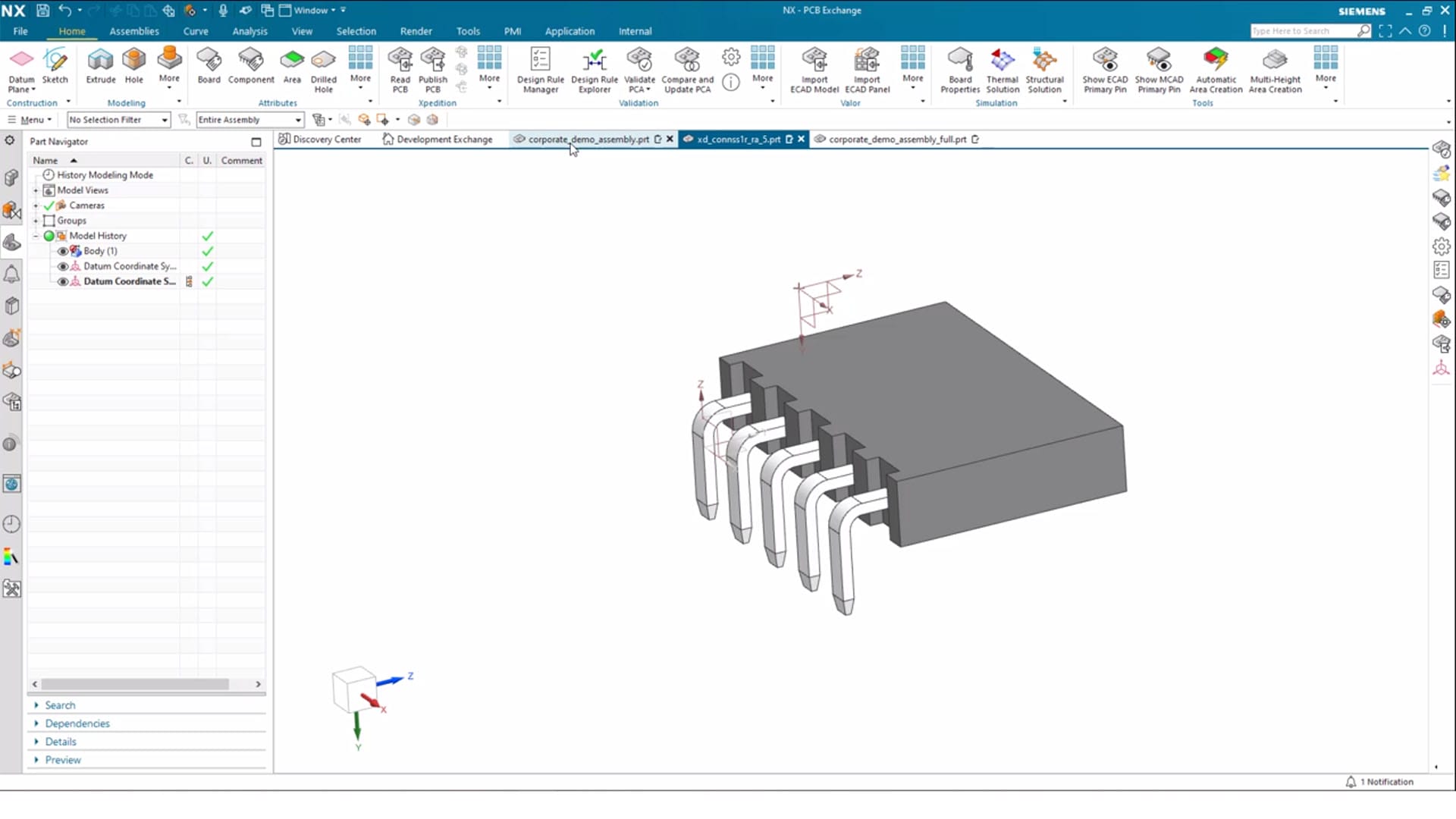 The Integration Toolbox

PCB Exchange features tools and capabilities to allow users to do things such as:
Collaborate with intermediate data format (IDF) and IDX formats
Import PCB manufacturing file formats like ODB++
Track IDX collaboration history
Create IDX workflow notifications
Support IDX stack-up zone areas including layer stack-up details within NX
Update existing Electronic Systems Cooling solutions
Handle Complex PCB Designs
PCB Exchange includes all the capabilities you need to design even the most complex PCBs with high-density packaging, such as:
Internal layer structure including dielectric
Support for locating blind and buried vias
Embedded passive components
Components in cavities
Rigid-flex substrates
Hole padstack and net name attributes for advanced conductivity calculations
Conductive shape support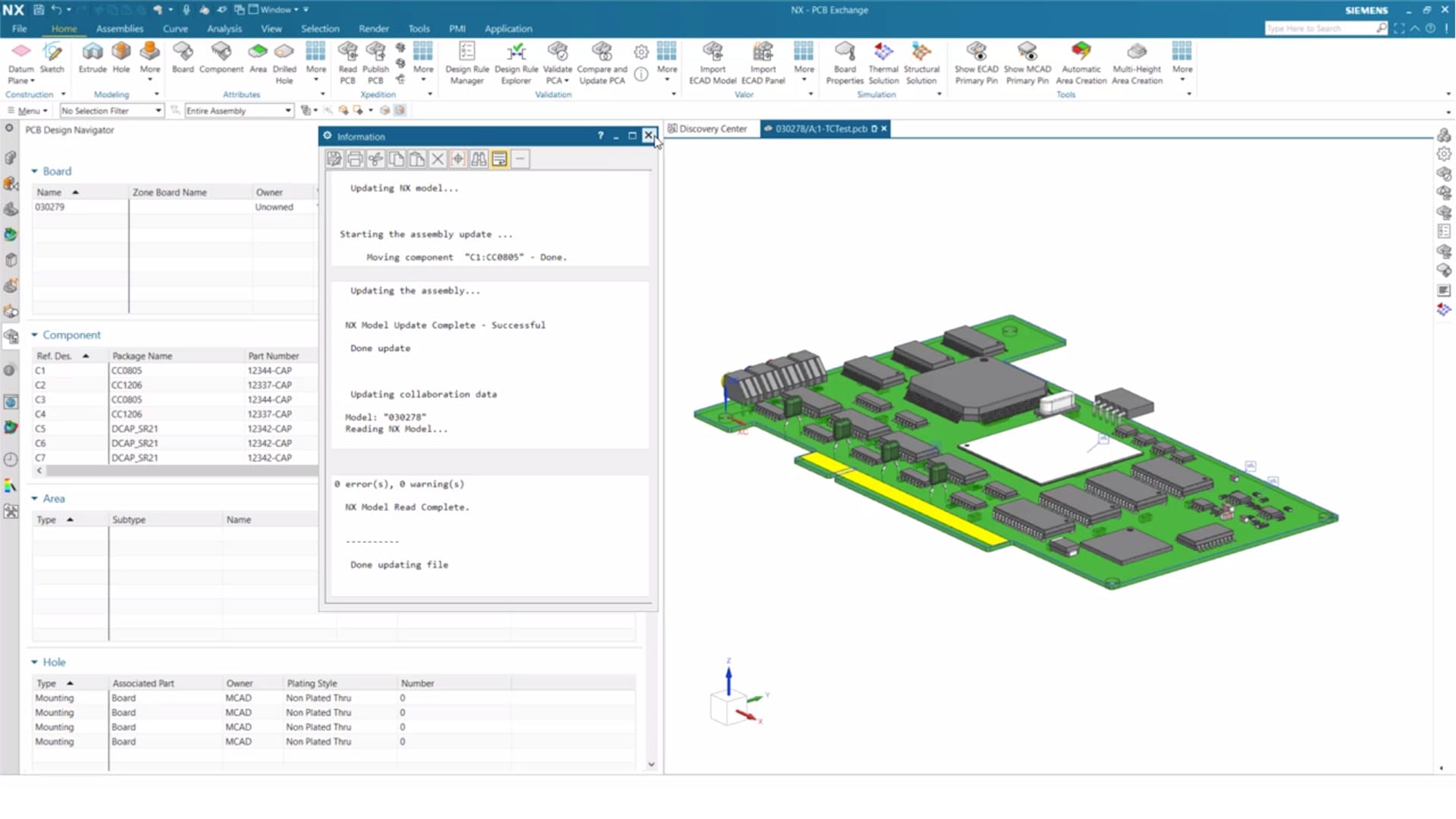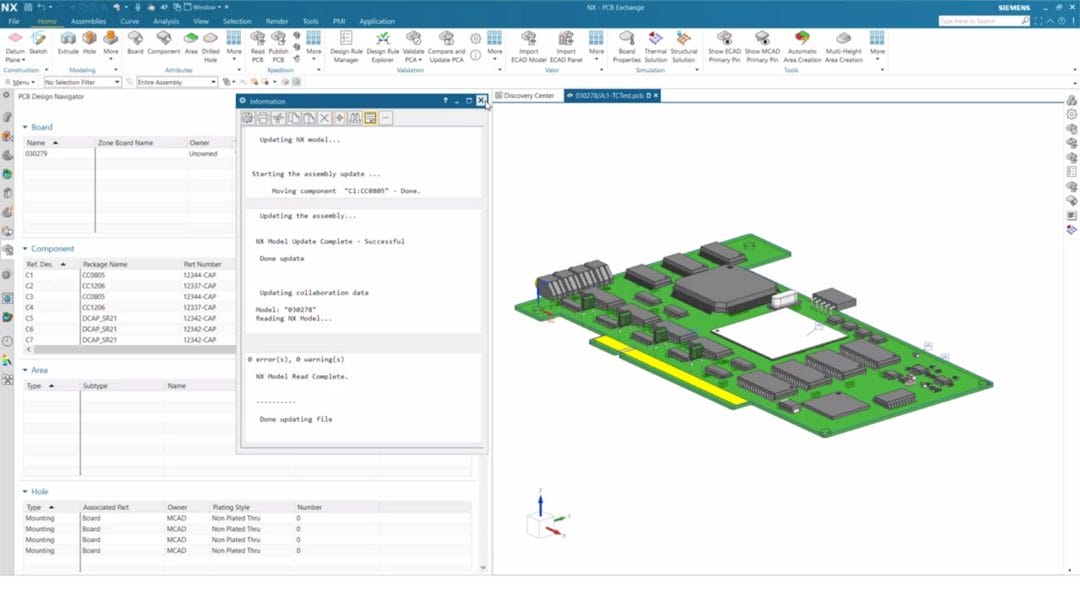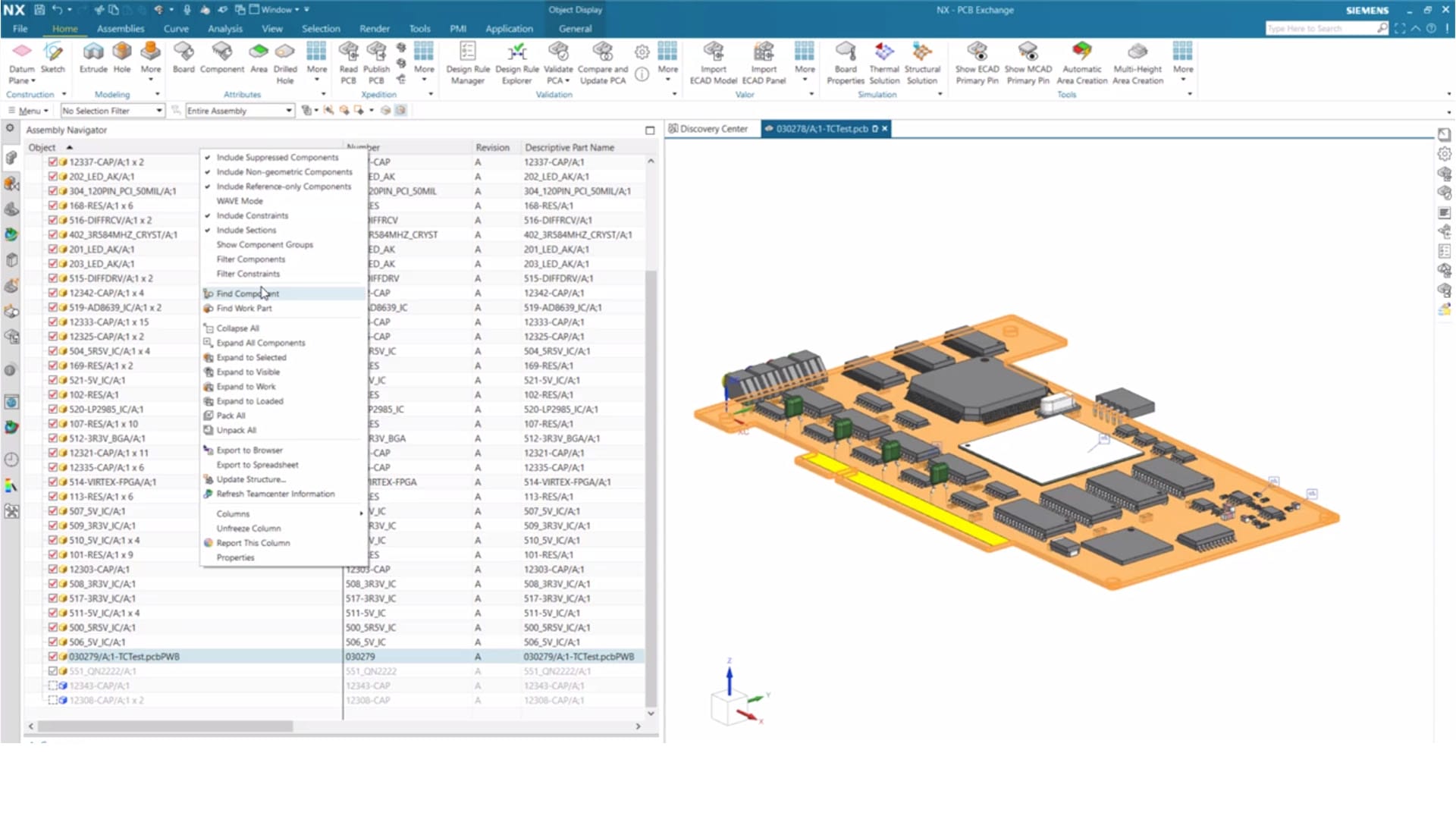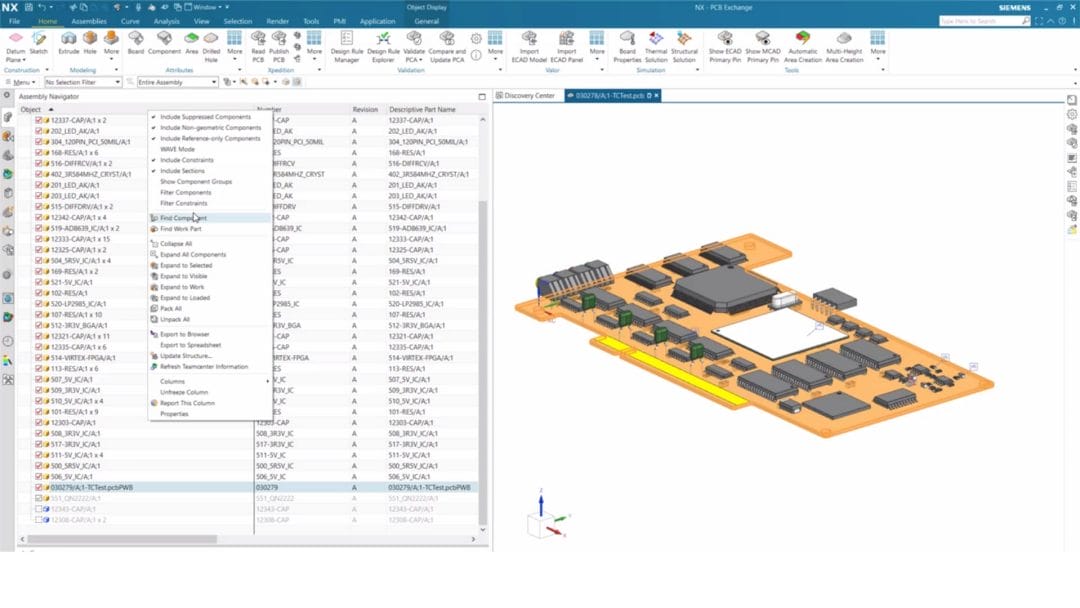 Thermal and Structural CAD-CAE Integration
PCB Exchange provides several advantages at the CAE stage, such as the calculation of layer-based component masses and mechanical properties for structural analysis.
Its built-in tools create ready-to-solve thermal models that prepare data for Electronic Systems Cooling or Space Systems Thermal, along with:
Meshing of boards and components
Assigning materials and physical layer stack-ups
Specifying component models from your specific database
Creating heat loads and thermal couplings
Full integration with Teamcenter
The ready-to-solve structural model prepares data for Nastran, for linear statistics analysis, or normal modes calculation.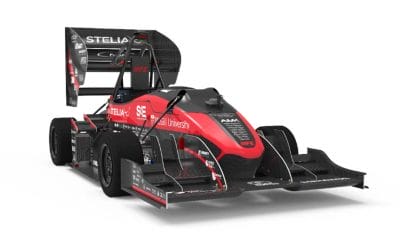 The McGill Formula Electric team designs, manufactures, and races a Formula-style electric vehicle...
Subscribe to our newsletter