Architecture, Engineering & Construction
.
Bringing architectural visions to life with building engineering solutions that reduce risk and ensure healthy, functional interior spaces
Design Validation for Challenging Situations
Multi-story buildings, particularly those with large open indoor spaces, present challenging questions. Is the planned HVAC system adequate but not excessive? What about occupants' thermal comfort? Will condensation become an issue? Building engineering firms must answer many questions such as these.
With Maya HTT's computational fluid dynamics (CFD) solution and our portfolio of simulation software, you can address these questions effectively. We specialize in assisting with applications involving large open interior spaces and related issues of airflow, temperature differentials, and indoor micro-climates.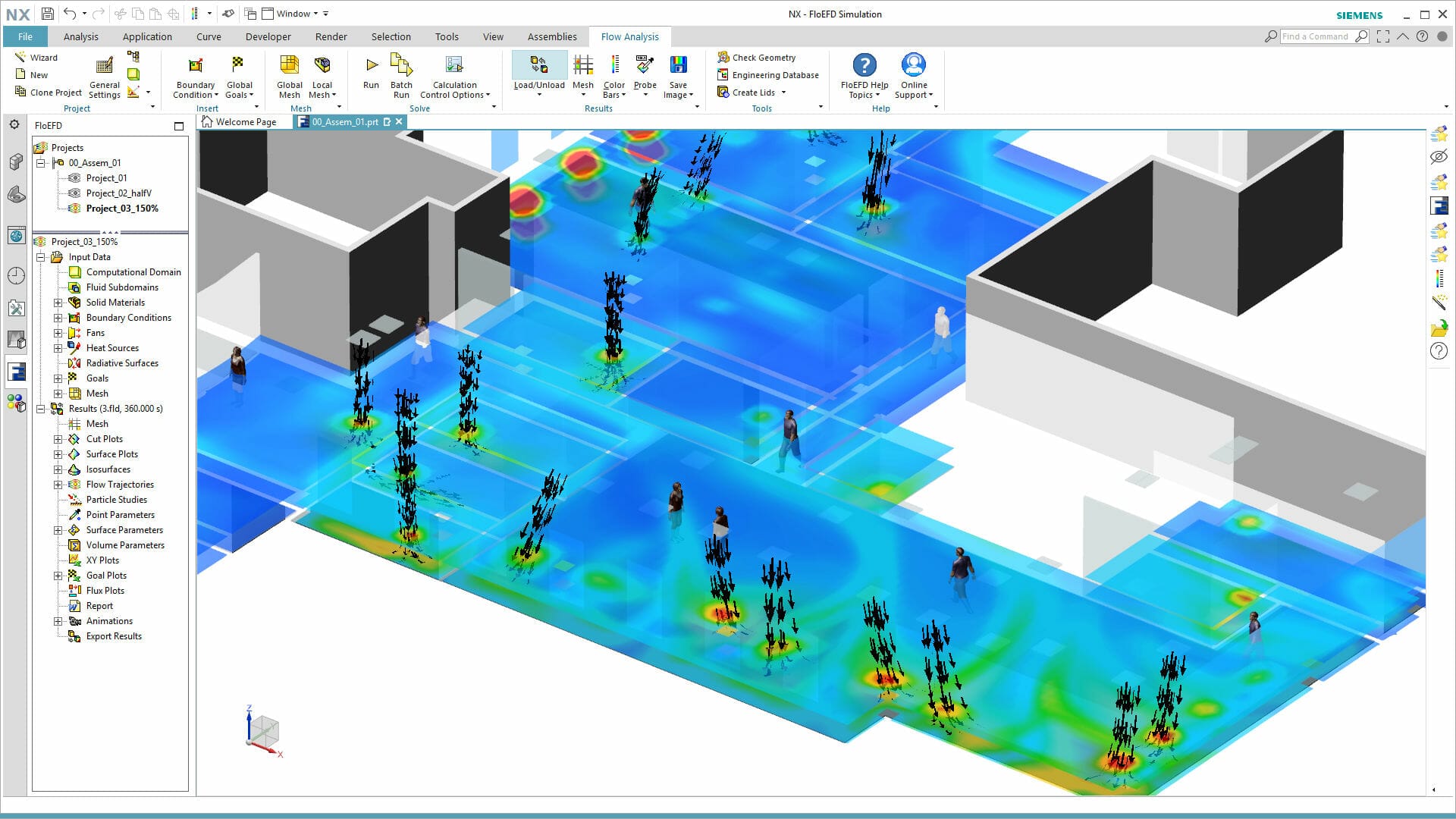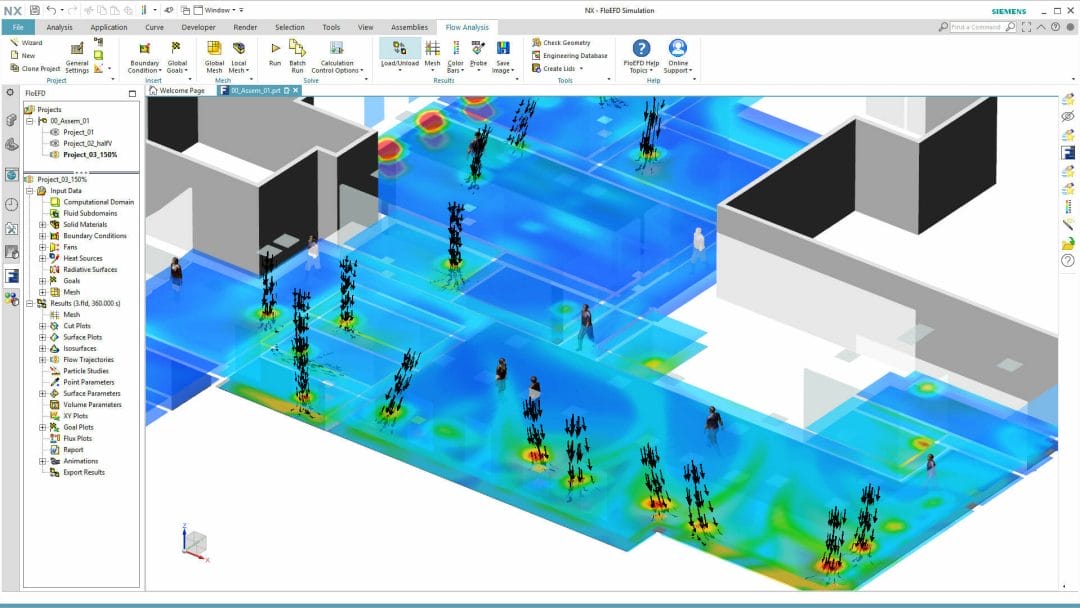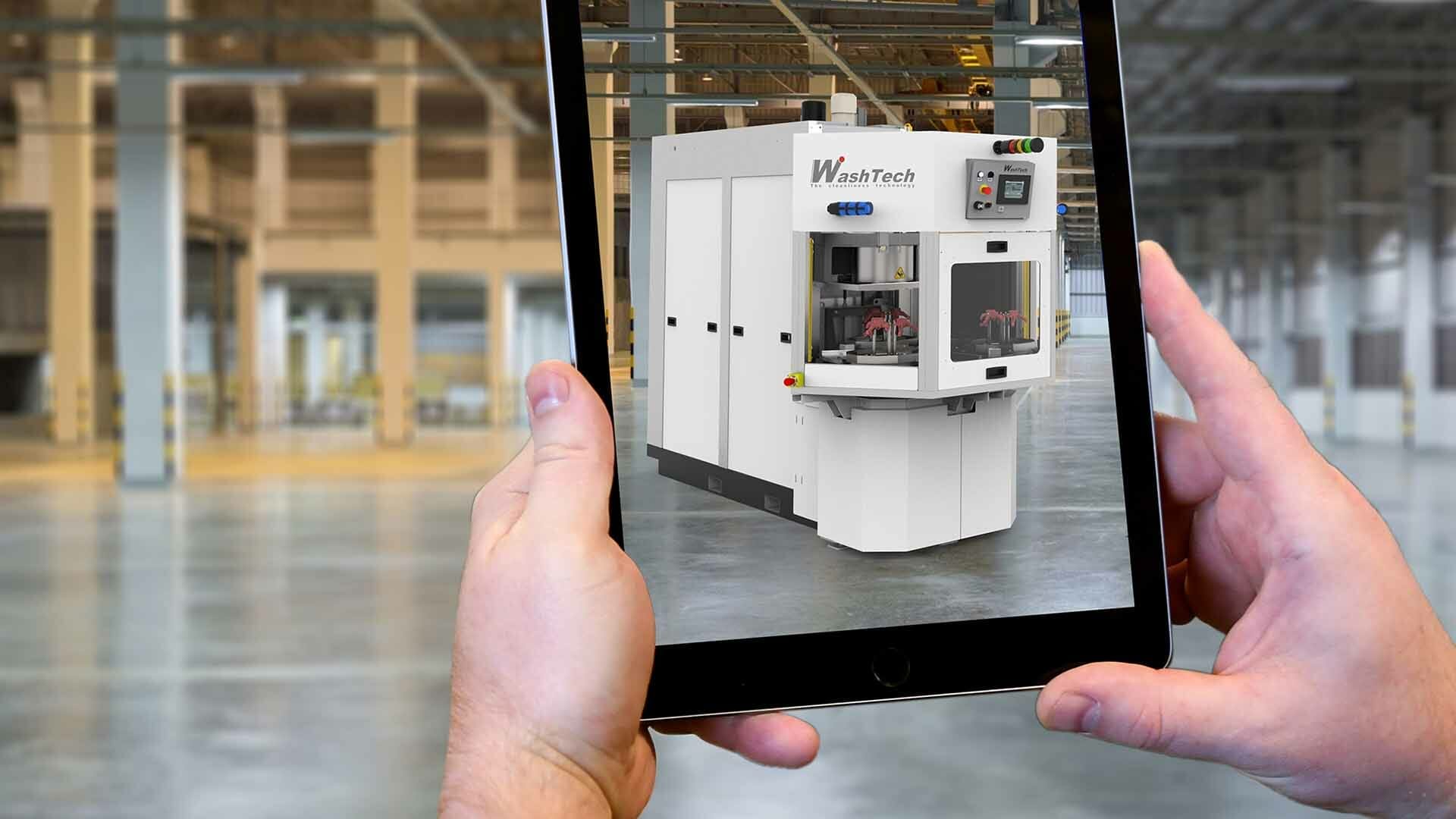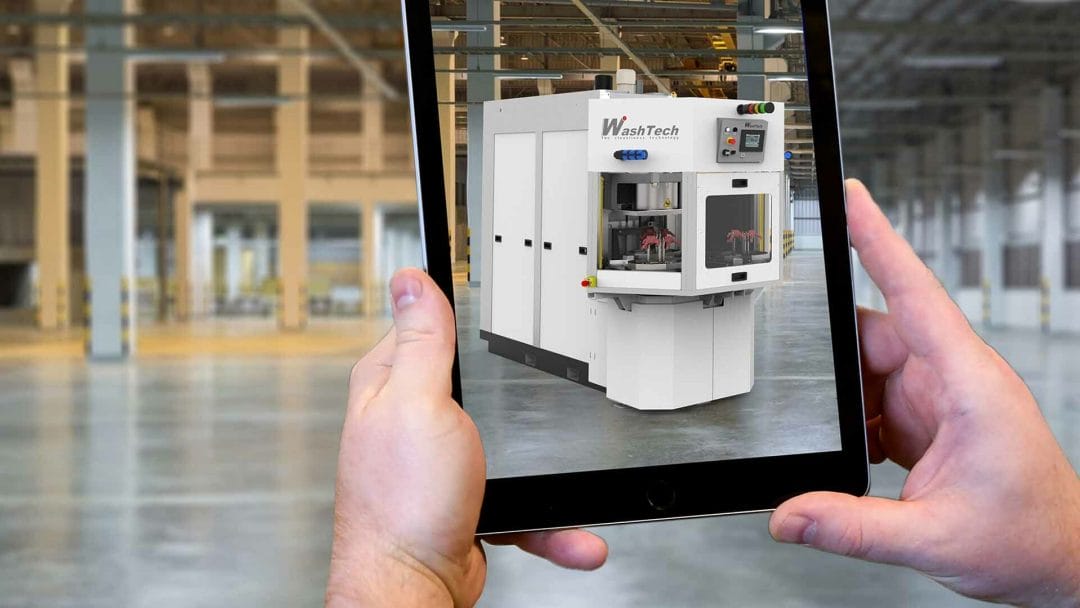 Testing in a Virtual World
The regulations around the testing of building materials and structural elements are changing. Physical tests are no longer required in many cases – and virtual test results are readily accepted. Virtual testing not saves time and money for the clients of testing laboratories, it also opens the door to exploring 'what-if' scenarios and innovative ideas. In the past, time and budget constraints imposed by physical testing made such innovation difficult.
Take advantage of Maya HTT's and Siemens' expertise in design and testing simulation, and you'll be able to explore new ideas around building materials and structural designs early in the design phase.
Extracting Data Directly from BIM
Building Information Modeling (BIM) software is widely used precisely because it's so useful. But when it comes to extracting the data you need from a model, such as the precise interior volume and configuration of a space, you may be accustomed to juggling various measurements and calculations.
Maya HTT's solutions let you extract the data you need directly from your BIM. It may seem like a small advantage, but it can lead to significant time savings while maintaining accuracy.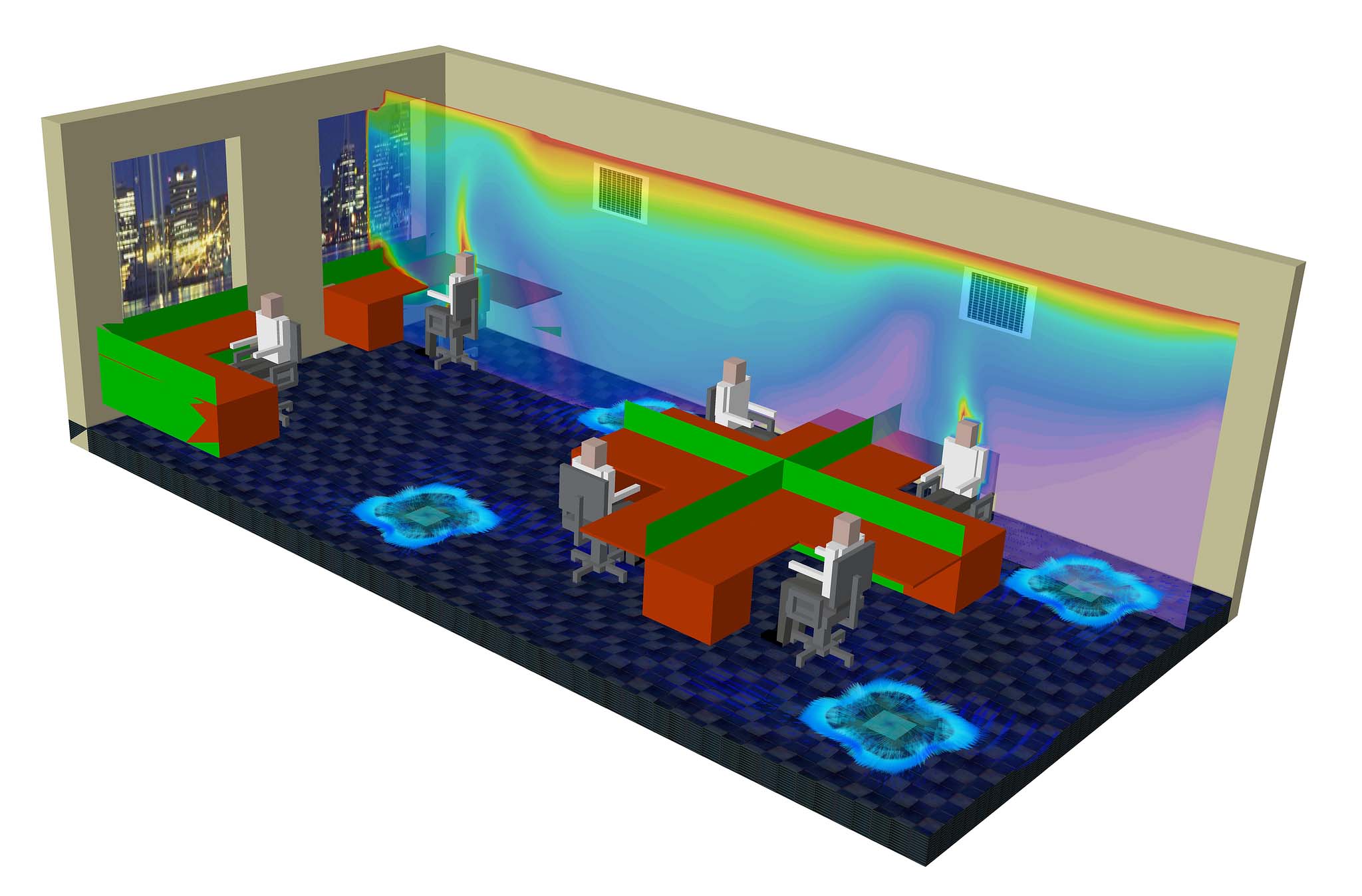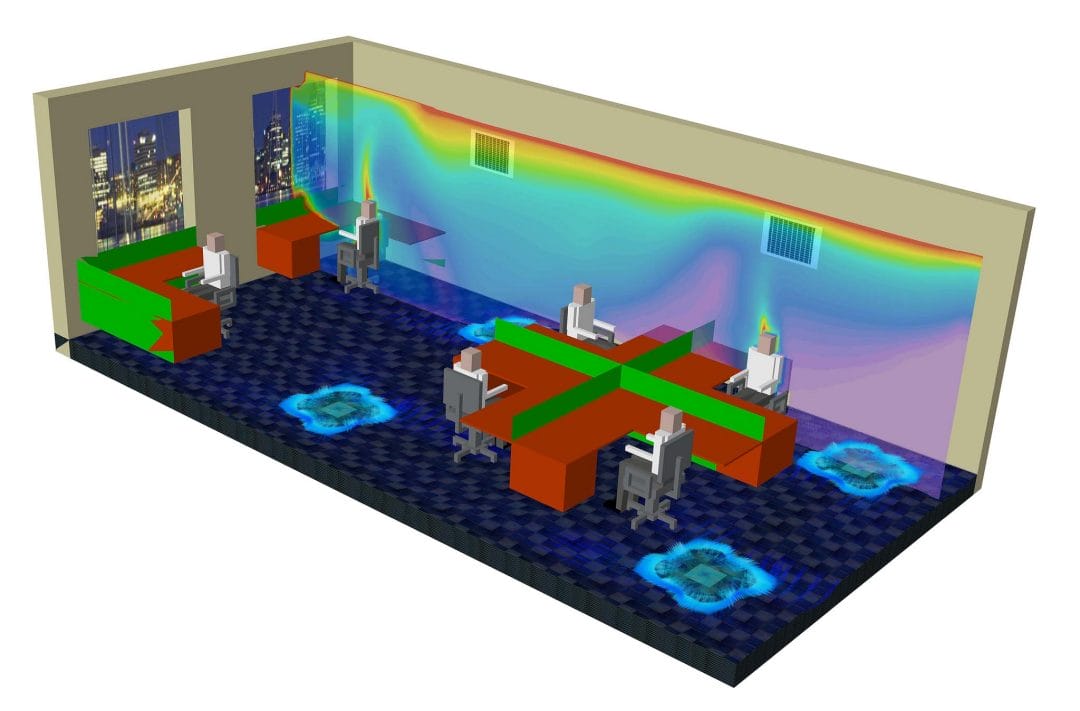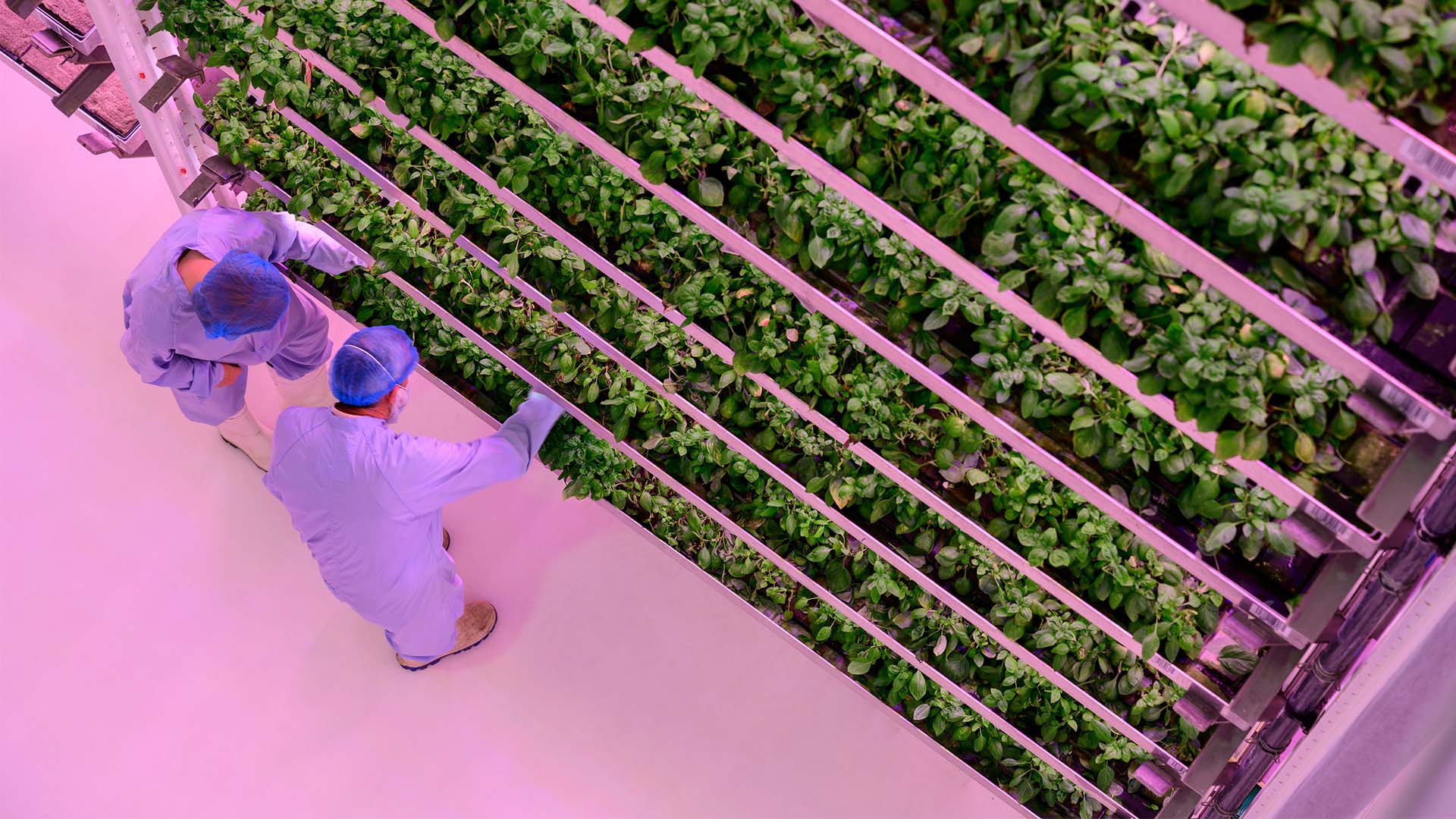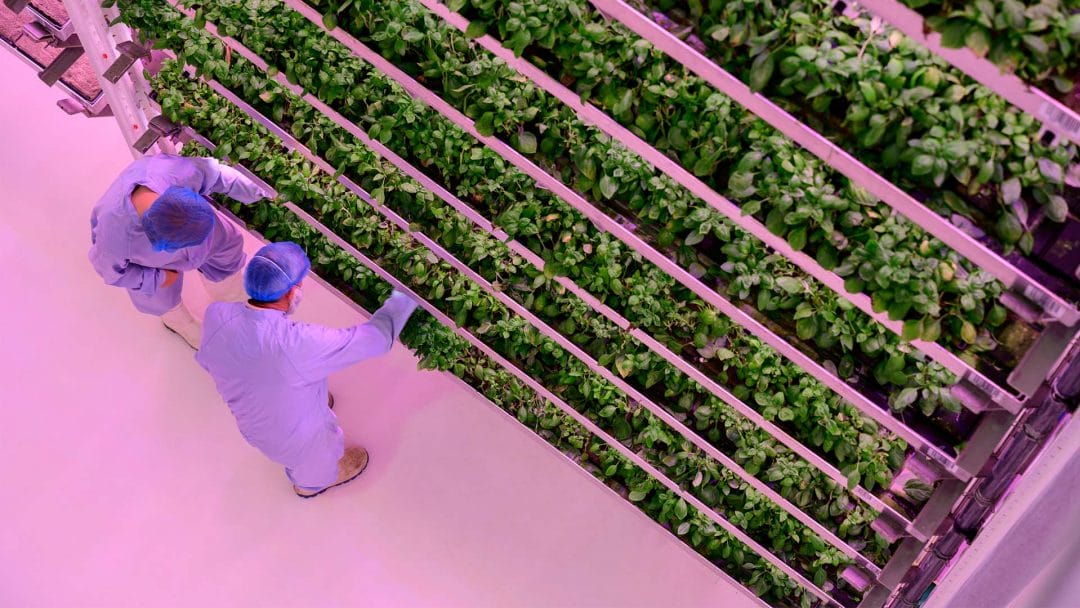 A Green Thumb with Greenhouses
Planning and validating the design of a commercial greenhouse can create unique challenges. This is especially true for those in emerging categories such as:
Vertical farms
Urban rooftop greenhouses
Greenhouses in unusual or extreme environments (underground or undersea)
Depending on crop types grown, humidity levels may need precise control to avoid mold and other problems. Obviously, this specialized area of building engineering goes beyond typical considerations about a building's human occupants.
Maya HTT has an established track record of working with customers involved in the creation, expansion, or refurbishment of commercial indoor agriculture facilities. This includes specialized experience around commercial cannabis greenhouse design – an area with understandably little documented knowledge due to recent changes in legal status. If your building project involves greenhouses, we can help you ensure the interior environment will work for both plants and people.
When a Unique Purpose Creates Unique Issues

Hockey rinks stand apart from other sports arenas due to unique temperature conditions. Of course the ice must remain frozen – yet the thermal comfort of spectators is also vital. Some spectators will be near the ice while others are not. Temperature differentials can easily lead to surface fog, which no spectator or player would tolerate.
With Maya HTT's solutions and expertise in this area, you can simulate hockey rink designs for new projects or remodels while verifying real-world performance under various conditions (such as capacity crowds or near empty stands) before the first construction materials are ordered.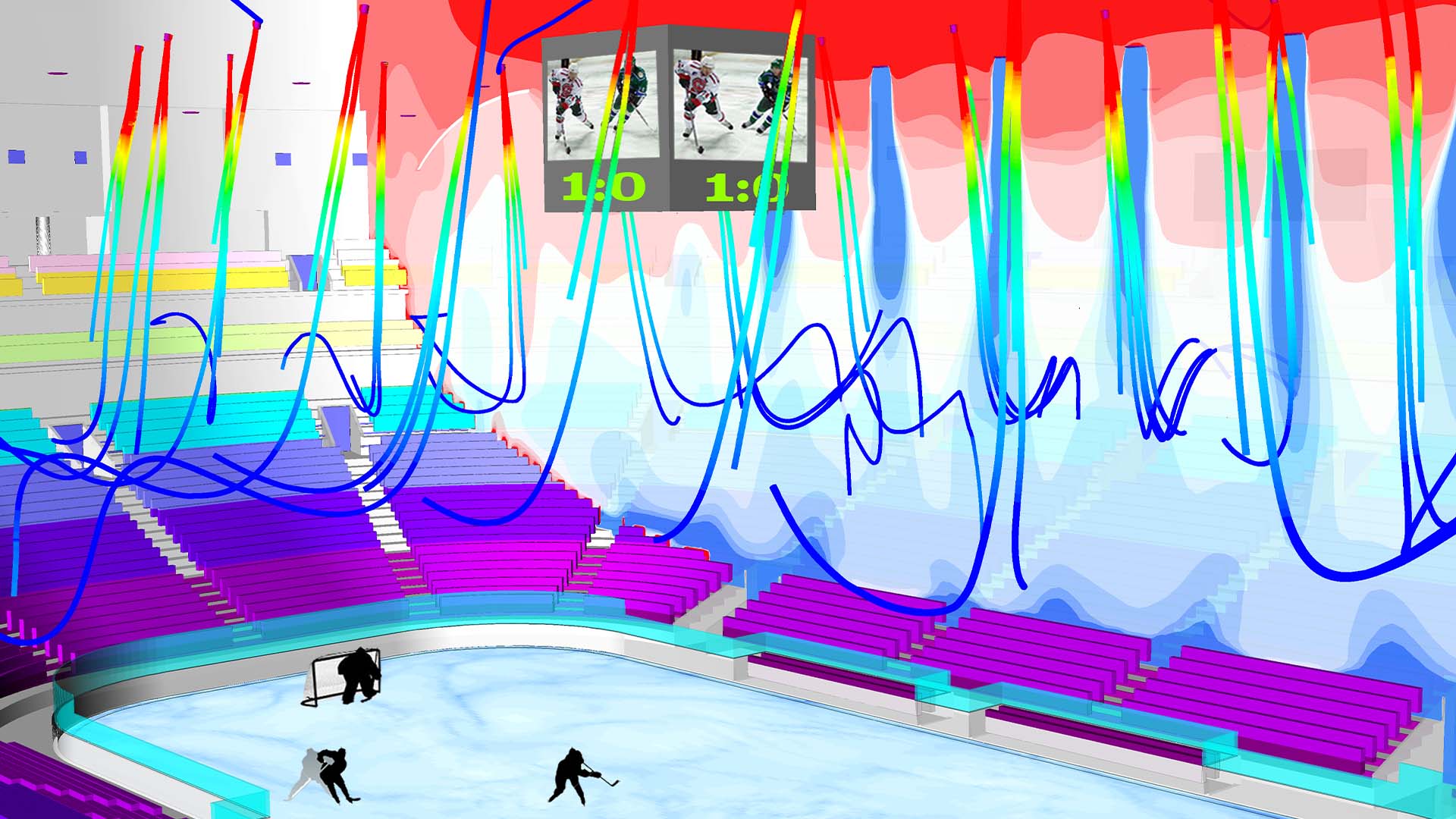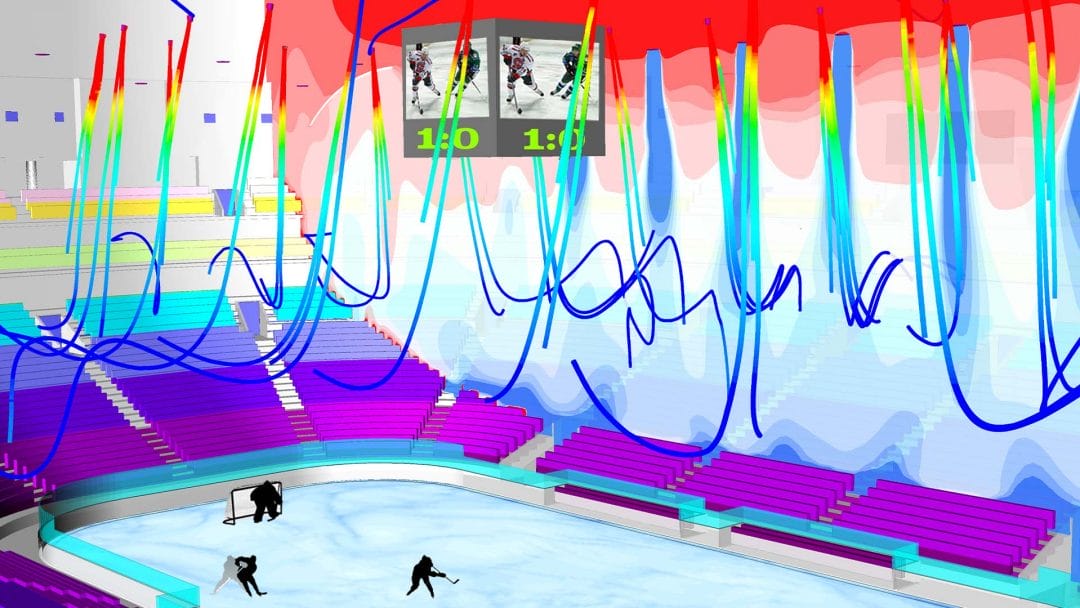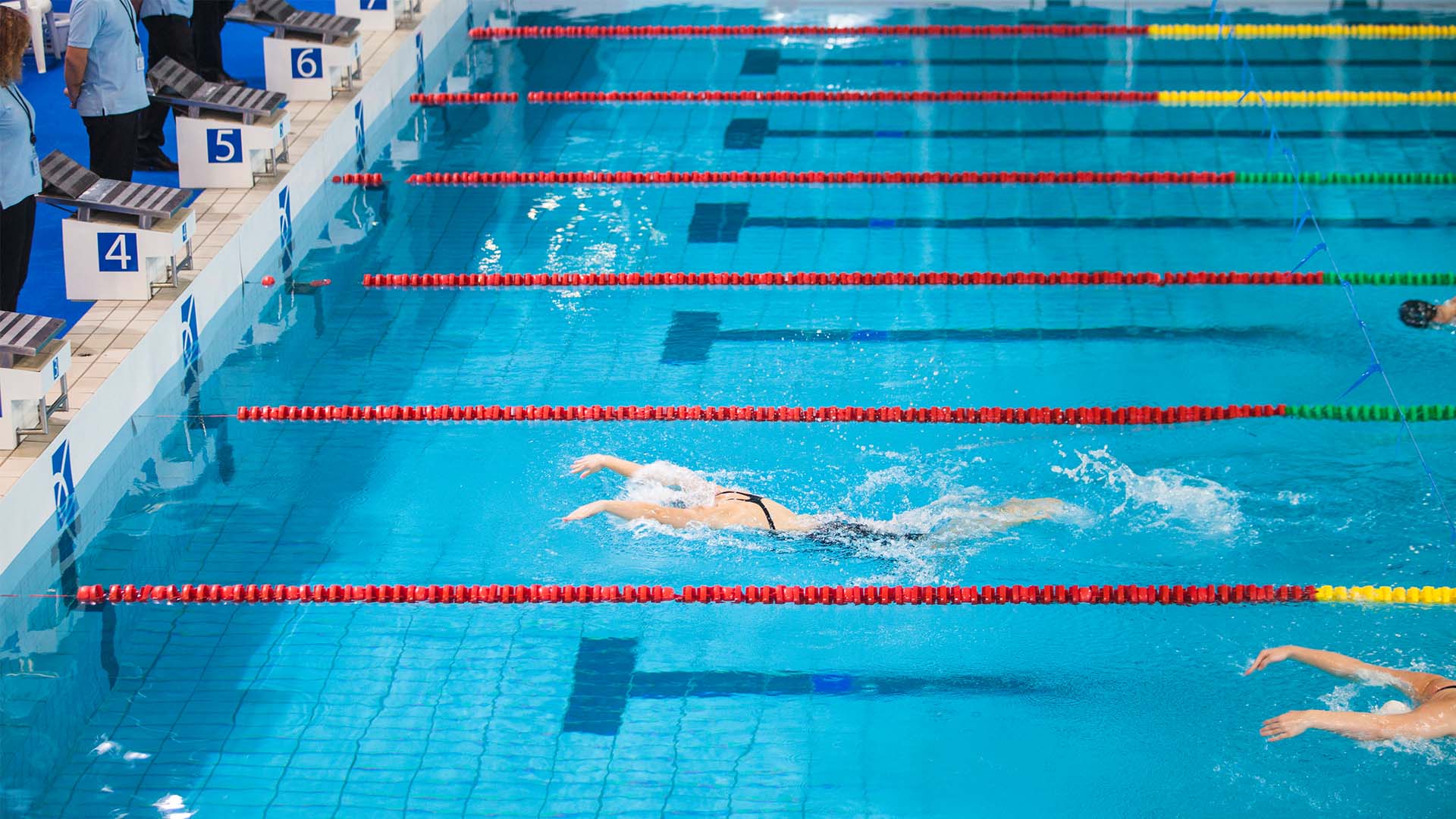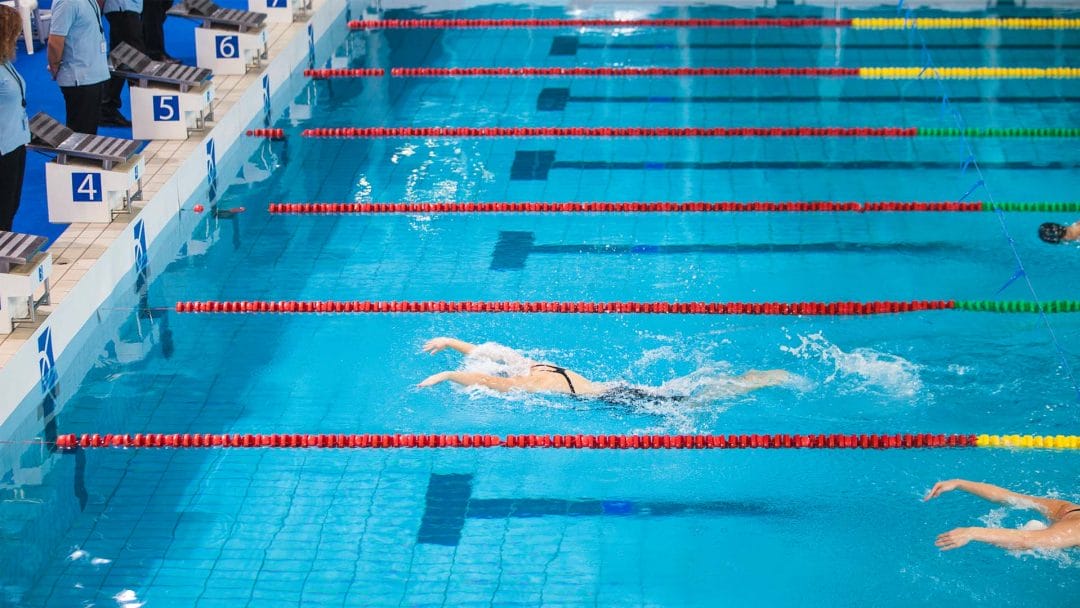 Hitting the Right Chemical Balance and Safeguarding Users

Indoor swimming pools have unique design issues – ones that extend beyond humidity. Pool maintenance requires maintaining the right chemical balance, but evaporation disrupts this balance. Simply adding more chemicals can result in chemical odors for users and higher supply costs for operators. By optimizing the design of this interior space, including its climate control system, from the start, you can avoid many later problems.
This is where solutions from Maya HTT and Siemens, along with our expertise, makes a difference. Everything from extracting data directly from your BIM to simulating testing under various parameters and design specifications can facilitate your work – and keep everyone out of hot water.
Avoiding Transit Troubles
From subway platforms and train stations to parking garages and bus depots, public transit stations and other facilities for vehicles are usually large, irregularly shaped spaces. Add varying numbers of people and vehicles and predicting air quality becomes a challenge. No matter whether the vehicles are electric, powered by internal combustion, or a mix of the two, the atmosphere within these spaces must ensure health and safety as well as thermal comfort. It pays to optimize the variables and plan for any contingencies during the design phase.
Maya HTT's track record of expertise in these applications complements the solutions we offer. Before you finalize the plans for the next construction or remodeling project, arm yourself with the tools and support to nail the right design and test it virtually.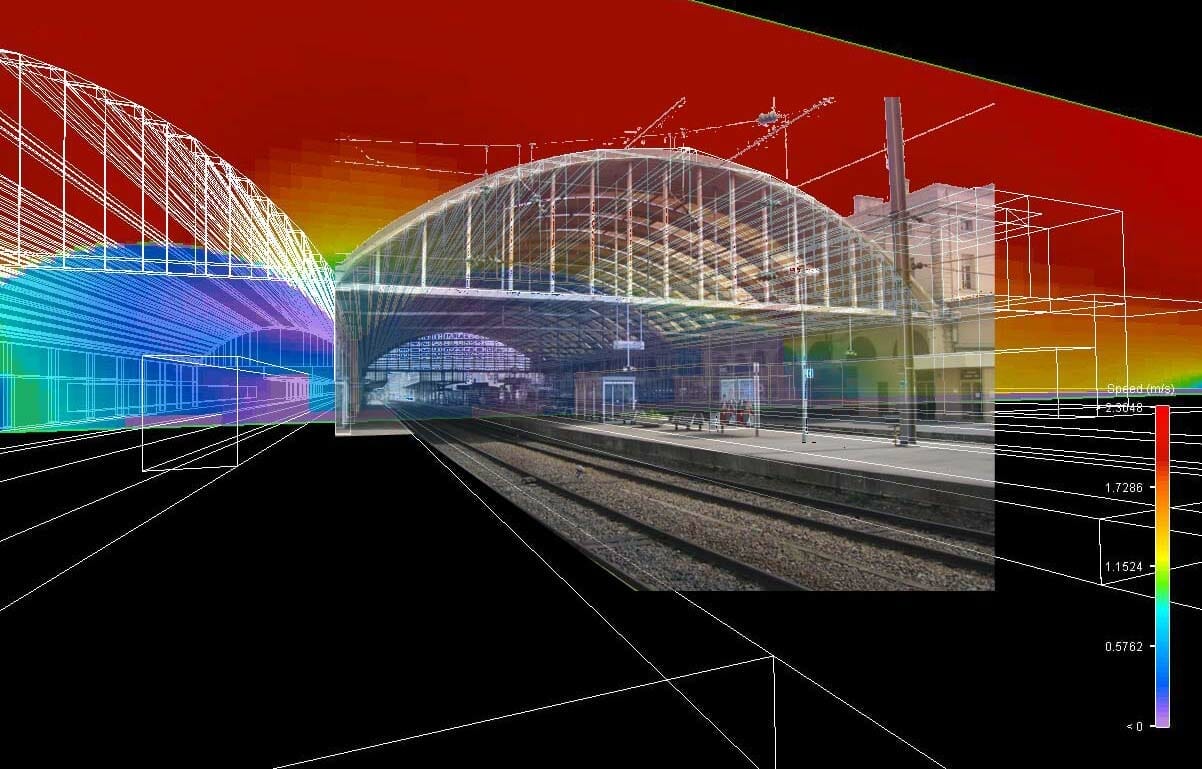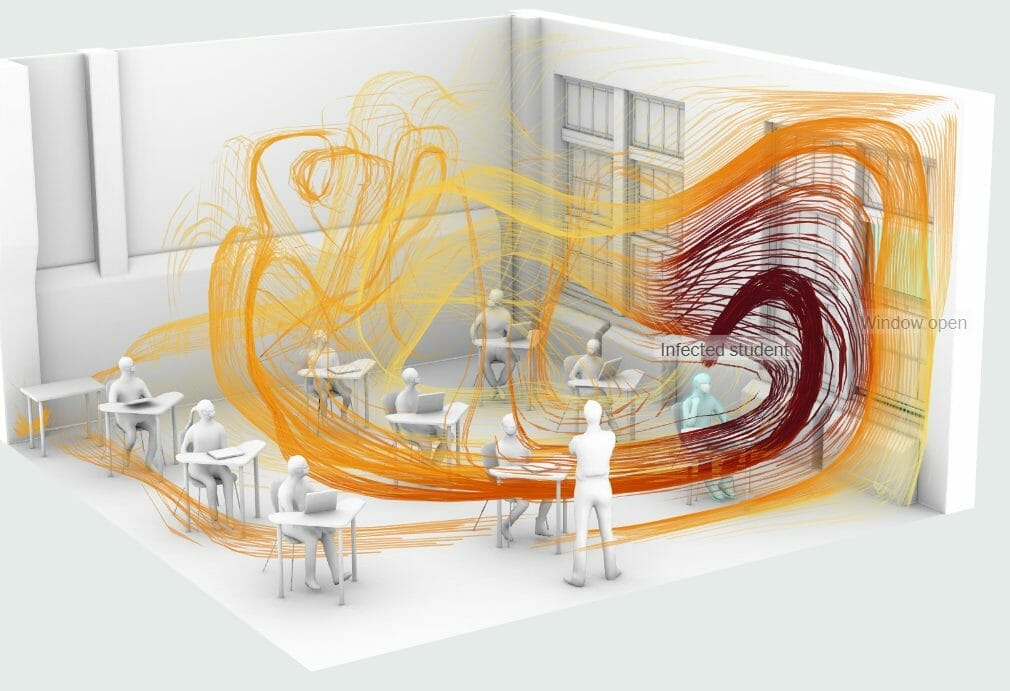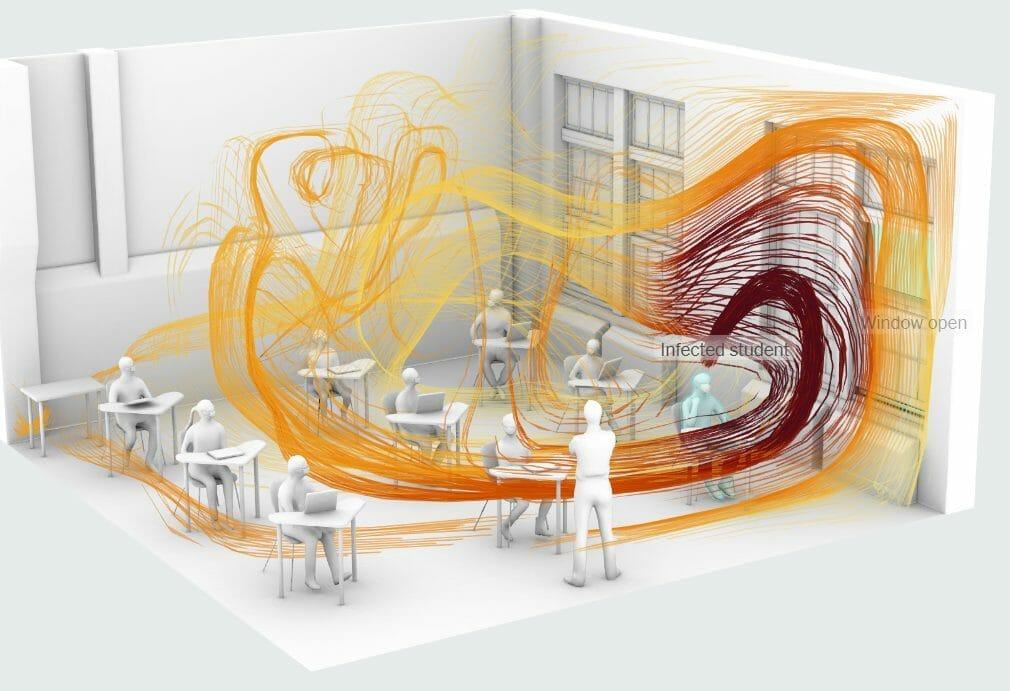 Breathing Easy with Educational Facilities
Large open indoor spaces in:
Schools and colleges
Libraries and archives
Museums Performance halls
must maintain air quality that ensures health and safety. Improving ventilation has been of particular concern recently, which has focused more attention on the design of new construction and remodeling projects. Buildings that house fragile materials such as historical archives and museums must adhere to particularly strict standards.
Benefit from Maya HTT's experience in this area as well as from the capabilities offered by our design and simulation solutions.
Construction Automation and a Look into the Future
The growth of additive manufacturing, or 3D printing, is only beginning to be seen construction. This also holds true for automation, which is beginning to spring up in response to the tight labor market. While the use of these technologies are in their infancy with regard to ordinary construction, the research and speculation around potential installations away from Earth is banking on them.
Whether it's for a lunar base design, a Martian colony design, or a new orbital station, there is no doubt these tools will play a major role – often before the first humans arrive. Perhaps your building engineering business has yet to see any such work, but it's reassuring to know that we can offer software and knowledge today to drive these projects of tomorrow.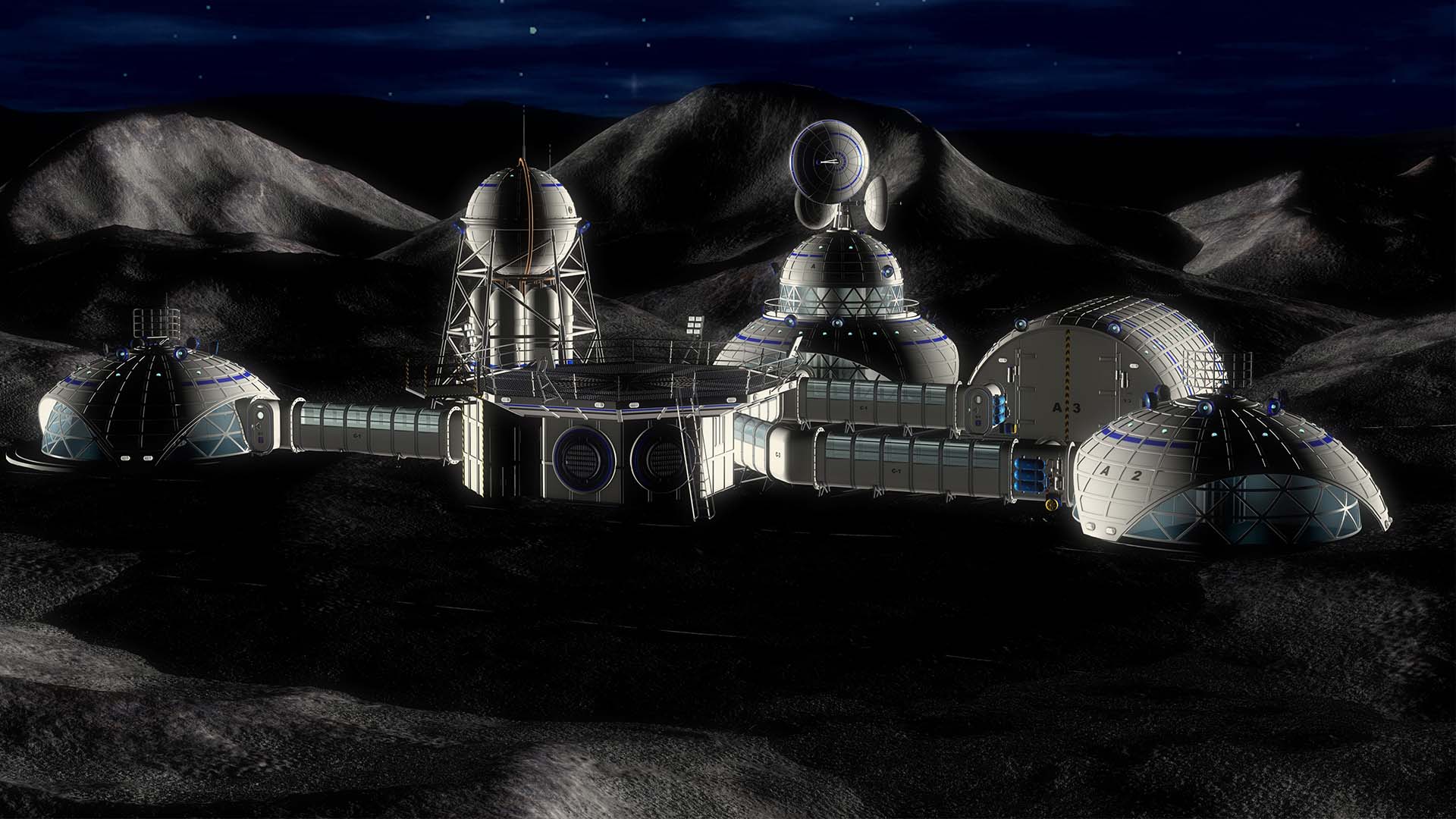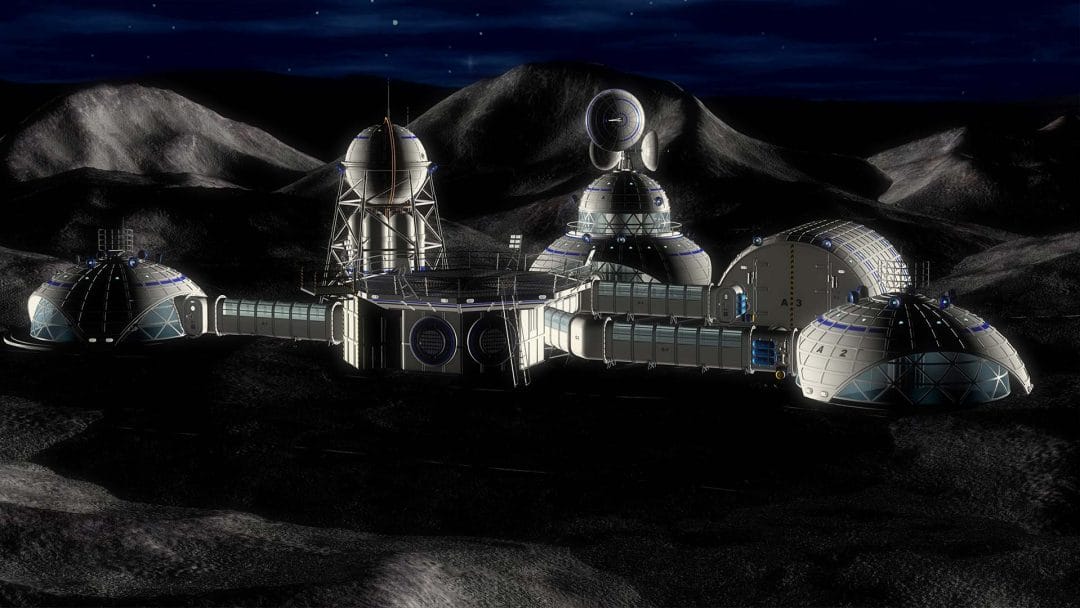 Better successes, better stories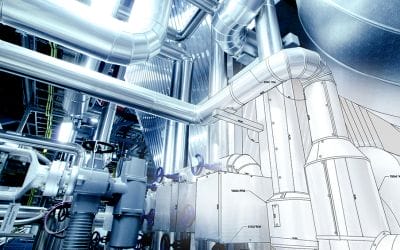 Maya HTT's expertise proved invaluable in validating the ventilation system configuration. Their...
Inscrivez-vous à notre infolettre