Managing composites analysis
We are leaders in composites analysis offering best-in-class solvers to compute results of your laminate composite structures. The solvers can analyze various performance attributes of composite structures, such as structural analysis (linear and nonlinear), thermo-mechanical simulation and acoustics. For large models, the solvers are scalable across high-performance computing (HPC) clusters to compute solutions even faster.
Simcenter 3DTD is at the leading-edge of composites analysis through continuous development of material models and element types. Simcenter 3D speeds the entire process for simulating laminate composite materials through a seamless connection to composites design, accurate solvers and comprehensive post-processing.
Fibersim, Simcenter 3D Laminate Composites, Specialist Durability and Nastran / Samcef solutions
Ensuring best-in-class industry solutions to composite material engineering
Not only does Maya HTT have the expertise to assist you, but we also provide the software solutions to ensure consistency in your composite engineering efforts. The benefits of composite materials derive from the ability to truly engineer the performance of the part by varying thicknesses, fiber angles, material types, and part shapes.  The Fibersim solution supports flexible design methodologies that capture the specifications from analysis  through to the manufacturing process to produce an optimized composite part that can be produced on budget.
Composite Design & Analysis
As a composite materials' shape and specification change through the engineering process, Fibersim provides feedback to ensure that your composite part design has integrity and ease of production through smart CAE input and the creation of a strong CAD digital twin. Simcenter 3D Laminate Composites integrates the Fibersim draping simulation onto your composite finite element models, allowing you to prepare and validate 2D and 3D models of complex composite parts and assemblies. Simcenter 3D Specialist Durability predicts the fatigue behavior of long-fiber composites. Simcenter Nastran and Samcef allow you to perform basic linear static analysis as well as advanced dynamic, progressive failure, delamination, non-linear buckling and springback simulations.
Composite Design and Manufacturing
Integrating Fibersim into your composite engineering process allows you to interact with the shop floor via flat patterns, laser projection and cutting data as well as manufacturing drawings. The Fibersim solution also generates automated fiber placement and tape laying data.
Renault Sport Formula One Team: Pushing the Engineering Limits of Composites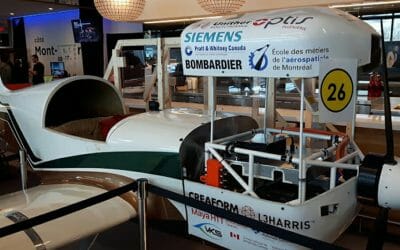 This team of engineering students embarked on a lofty and ambitious project: to prove that...
Read more
Solutions for your industry
Maya HTT started out by helping to develop space exploration projects. The sky wasn't the limit. We now also develop for and offer products from Siemens Digital Industries Software. Are you looking for software solutions that specifically address your industry's needs?


Automotive & Transportation

Architecture, Engineering & Construction

Consumer Products & Retail

Electronics & Semiconductors


Machinery & Heavy Equipement



Imagine, for a moment, the kinds of buildings and infrastructure that would be needed to support a...
Read more
This Siemens' Community blog post takes a close look at a subject Maya HTT knows well: How digital...
Read more
Datacenter management poses a high-stakes, multidimensional challenge. As errors can have...
Read more
Curious about how Maya HTT can help you?
Let's explore better solutions together.