Systems Engineering Simulation
.
Cross-domain expertise for systems engineering
Reduce energy loss, control performance, enable integration, and eliminate under- or over-sizing with a systems approach to engineering. Our model-based systems engineering (MBSE) expertise delivers the multidisciplinary insight you need to properly model, optimize, calibrate, and validate performance of integrated systems.
Simulate mechanical, electrical, hydraulic, and pneumatic systems for complex projects from complete vehicle simulations to virtual integrated aircraft.
We are engineers for engineers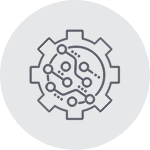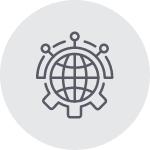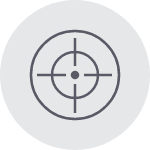 With mechatronic 1D simulation expertise, our team takes a holistic, systems-level approach to solving complex product problems. Easily integrate third-party applications, expand multiphysics libraries, and build co-simulation models for 3D physics simulation and steady-state or transient analysis.
Electric vehicles
Improved the design for thermal management of an electric bus battery pack
Automotive
Performed the fluid analysis of a high pressure fuel rail
Aerospace
Completed an electromechanical analysis of the aeroengine thrust reverser system
Medical equipment
Designed a hydraulic system for microfluidic reagent delivery probe
Home appliances
Modeled and analyzed thermal design of a refrigerator
Delivering exceptional technical expertise
We couldn't possibly list everything we do. Here are just some of our other services:
Fluids: cooling systems, flow networks (pneumatic or hydraulic)
Energy: battery simulation (aging, electrochemistry), fuel cells
Mechanical systems
Two-phase flow
Aerospace
Marine: propulsion, electrical systems
Medical devices
Industrial machinery and automation (connection to PLC)
Digitization and the digital twin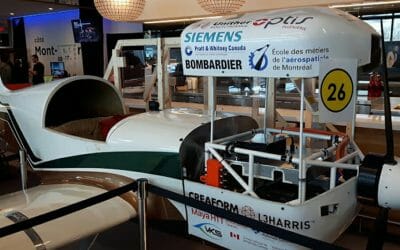 This team of engineering students embarked on a lofty and ambitious project: to prove that...
Curious about how Maya HTT can help you?
Let's explore better solutions together .
Inscrivez-vous à notre info-lettre