Increase productivity with electronics cooling software that offers the broadest portfolio of tailored solutions. Perform thermal analysis, create virtual models and test design modifications, before ever creating a physical prototype.
An electronics cooling toolbox
Quickly and accurately build a broad range of electronics cooling solutions. Predict airflow, temperature, and heat transfer in components, boards, and complete systems. Reduce re-designs and unit costs, improve reliability and overall engineering quality and reduce time to market. Support chip, package, board, and system design, and even data centers.
Explore the Simcenter Flotherm Features
Intelligent Thermal Models
Integral model checking and streamlined model assembly for minimizing solve times and maximizing solution accuracy
MCAD and ECAD Integration
Tight integration to easily import, simplify, and convert native data from MCAD and EDA software into Simcenter Flotherm objects
Robust Mesh
The fastest solution time per grid cell, supporting integrally matched, nested, non-conformal grid interfaces between parts of the solution domain
Automatic Optimization
Simplified model building and solving, with automatic post-processing of results to reduce the time to optimized design

Think this product is right for you?
Discover why you should work with us.
Maya HTT doesn't only sell software. We develop it, customize it, and help you get the most out of your investment. We are the world-class engineering partner and software service team you need to achieve better results.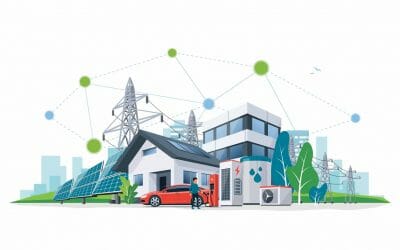 Embracing a data-driven approach to physics-based engineering Electrification and digitalization...
Inscrivez-vous à notre infolettre