Machine to exacting requirements
Maximize the value of your CNC machine investment. Complete the CAD-CAM-CNC process chain with advanced, integrated software. Facilitate part modeling, tool design, and inspection programming.
Advanced machining software for operational efficiency
From simple 2 ½-axis milling and drilling to advanced 5-axis precision milling and high-volume production, match the right design and manufacturing software with the latest controllers, machine tools, and equipment for maximum performance. Reduce programming time and leverage G-code machine tool simulation to get it right the first time.
Explore the NX for Manufacturing Features
Complex Parts Machining
Machining complex geometries effectively with precisely controlled 5-axis tool paths, dramatically reducing programming time and creating smart, collision-free cutting operations
Mold, Die & Electrode Machining
High-speed machining, automated rest milling, and smooth finishing methods for producing molds and dies with a near-mirror finish with less lead time
Postprocessing & Machining Simulation
Machine-ready NC programs for a wide range of machine tools and controls with an embedded postprocessor and accurate validation of manufacturing operations
Prismatic Parts Machining
Minimizing manual input and optimizing processes to machine precision parts, reducing programming time by as much as 90%

Think this product is right for you?
Discover why you should work with us.
Maya HTT doesn't only sell software. We develop it, customize it, and help you get the most out of your investment. We are the world-class engineering partner and software service team you need to achieve better results.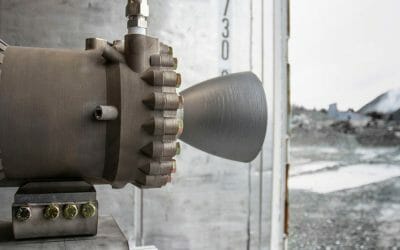 Hybrid engine tech delivers competitive and agile access to space Reaction Dynamics (RDX) has been...
Subscribe to our newsletter