NX CAM: Integrated, Innovative, and Proven

Get a major process upgrade for your shop. NX for Manufacturing integrates:
Computer Assisted Design (CAD)
Computer Assisted Manufacturing (CAM)
Coordinate Measuring Machine (CMM) data
Product Information Management (PMI)
Simplify CAM programming and improve the handling of work packages and quality inspections. NX CAM also helps you prepare part models, design and setup fixtures, and organize post-processing and shop documentation.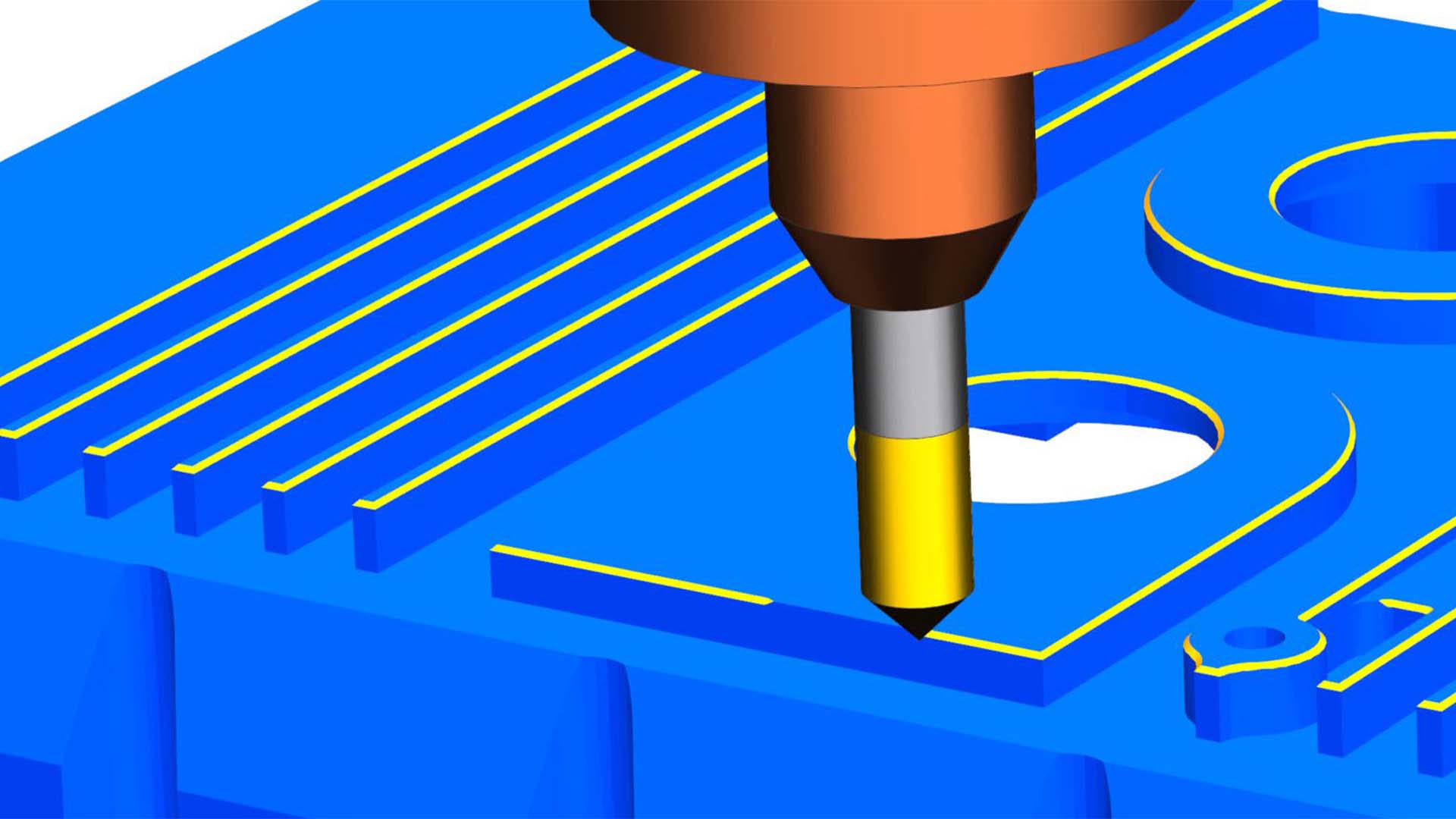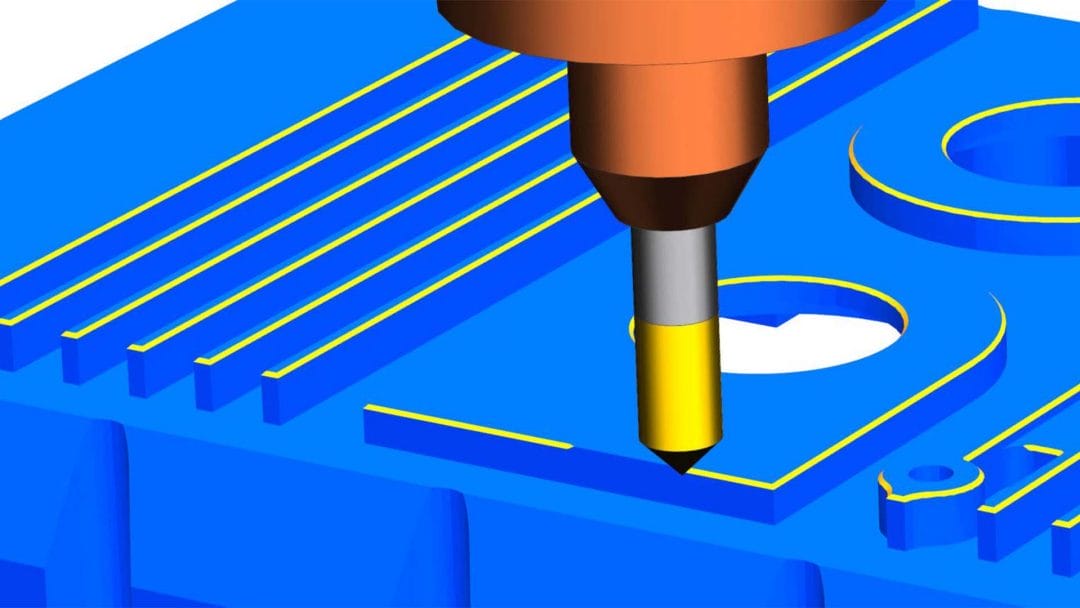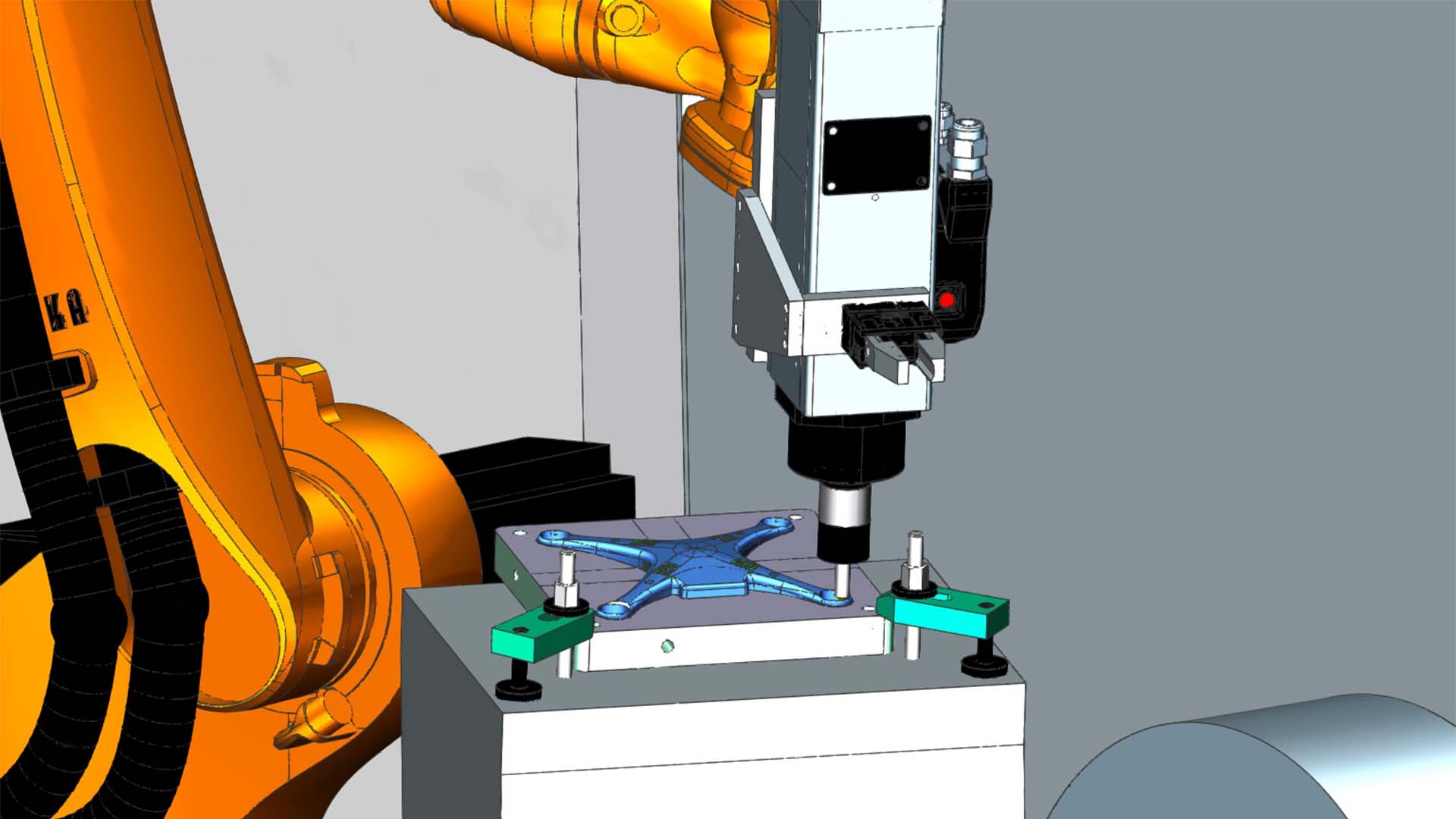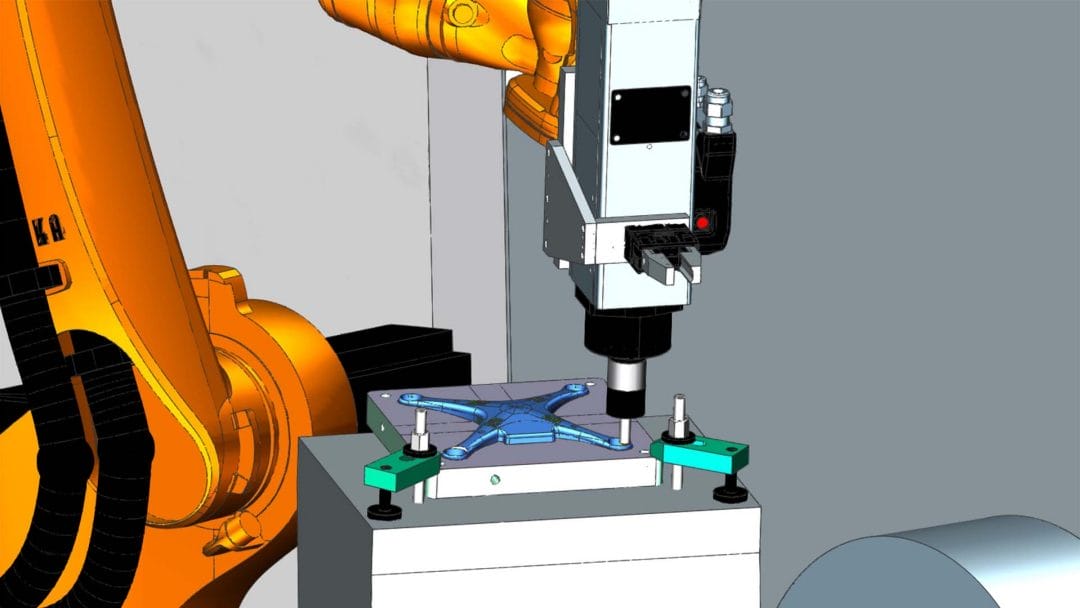 Mastering Models for Smoother Operations

Production shops often find themselves translating, editing, or fixing the 3D models they receive from their customers. Change orders also come in on short notice. The goal is to find the most efficient ways to create and manage:
Shop floor set-up drawings
Modeling of work-holding fixtures
Modeling of cutting tools
In-process drawings
NX for Manufacturing removes the headaches and cuts down on rework and scrap. It also lets you preserve existing CAM and CMM programming when making changes, preventing loss of work if a change order gets revoked later.
Simplifying Mold and Die Tooling
NX for Manufacturing:
Shortens setup and time to manufacturing
Reduces reworking and scrap
Aids the performance of machine tools
Increases output quality
Realize the benefits of the single system/master model approach that NX for manufacturing provides. Take advantage of the solution's ability to automatically create operations. You can automate design, CAM, CMM and work instructions. The solution also enables moving from 3 to 5 axis machining and integrates mold flow analysis.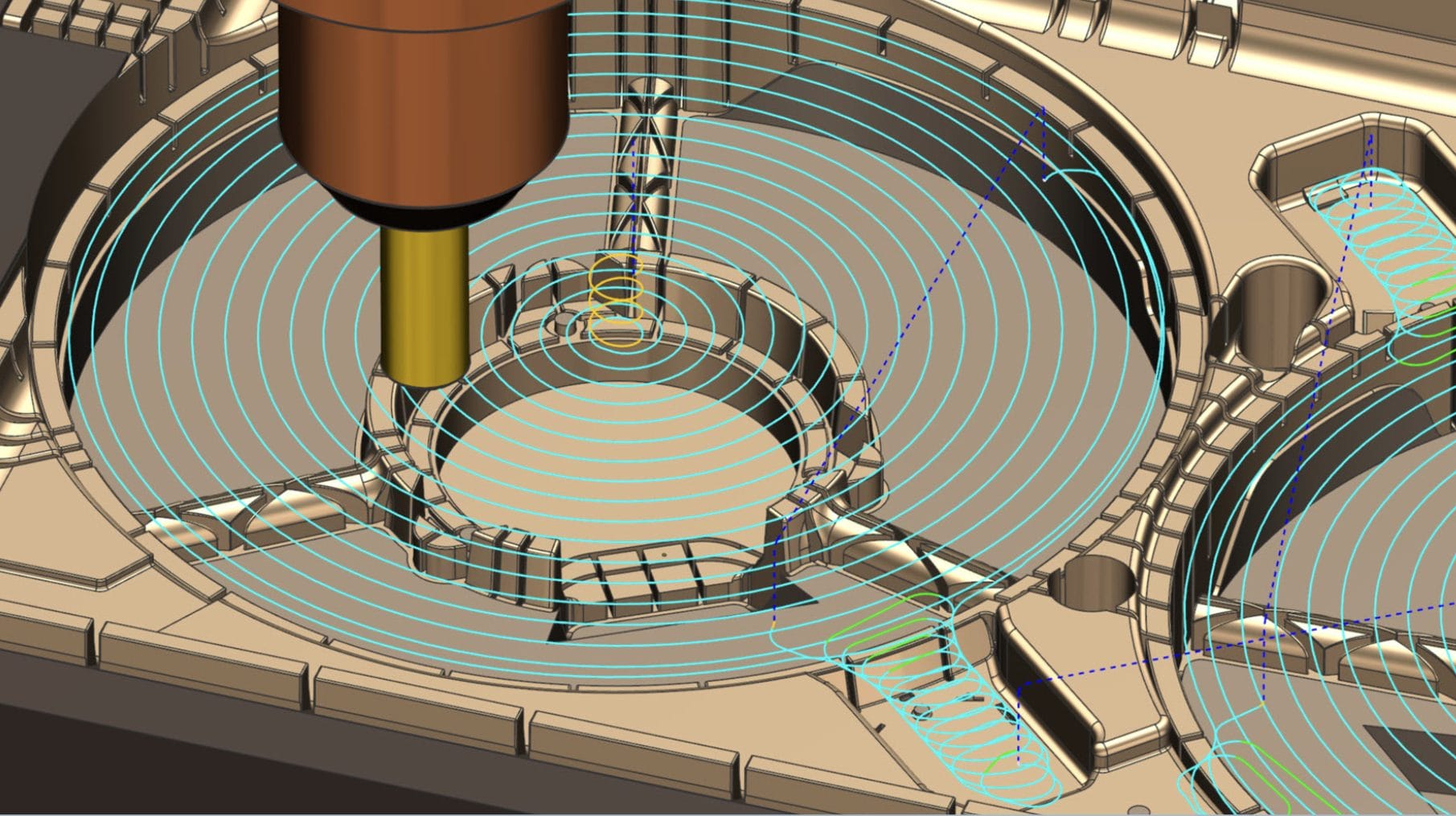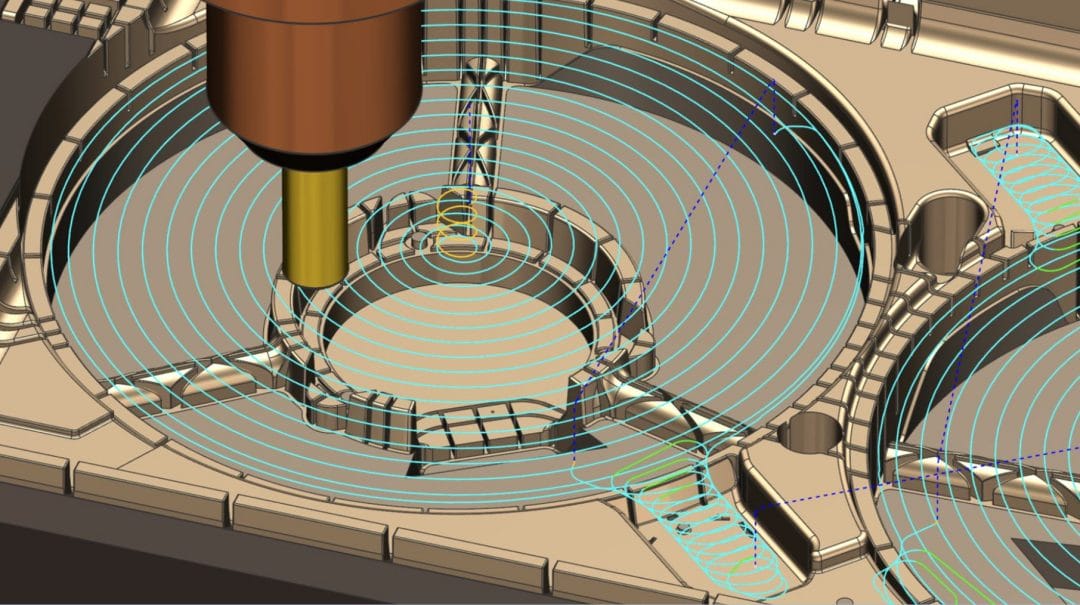 Advanced machining software for operational efficiency
Aerospace Manufacturing Technology Soars

Get the technology to address daily challenges in manufacturing airframes, housings, and structural or other components.
NX CAM tackles:
Highly complex parts requiring precise tolerances
Frequent design changes
Version management
Traceability and requirements management
Benefit from automatic tool tilting, CMM inspection/on-machine probing, and the overall integration and automation of your entire production process.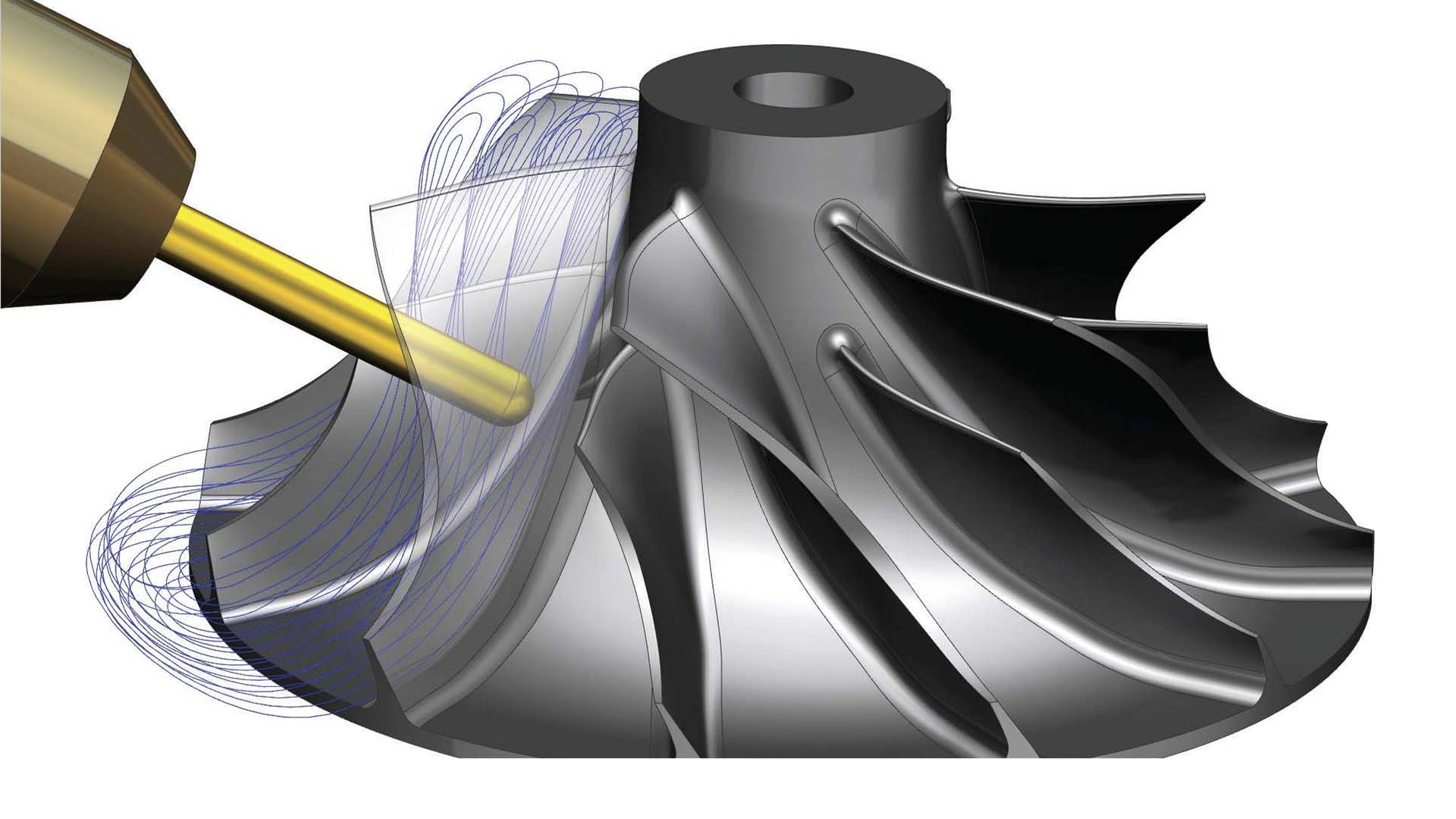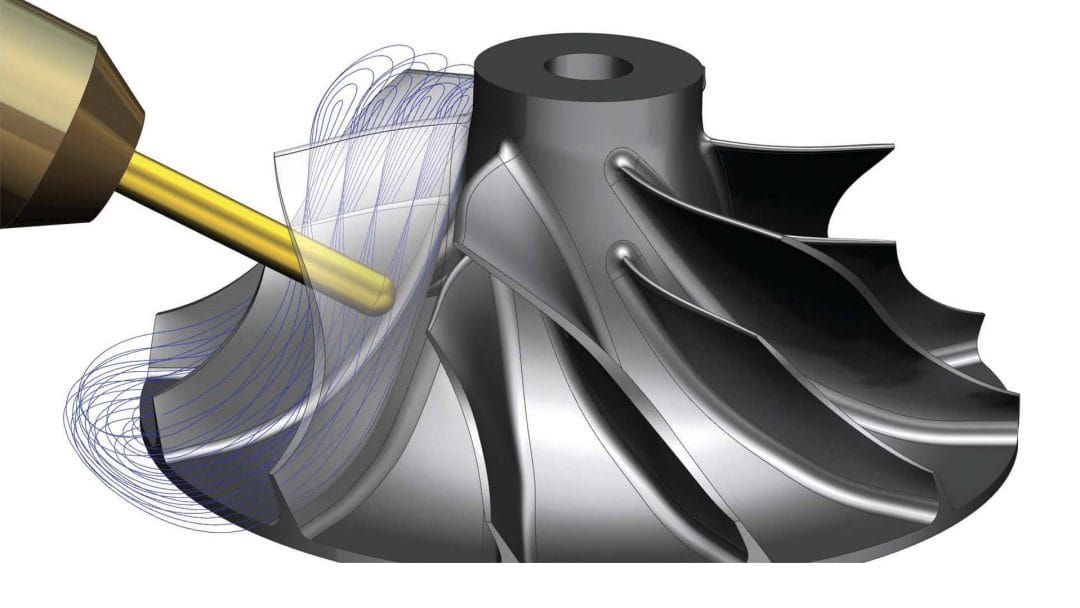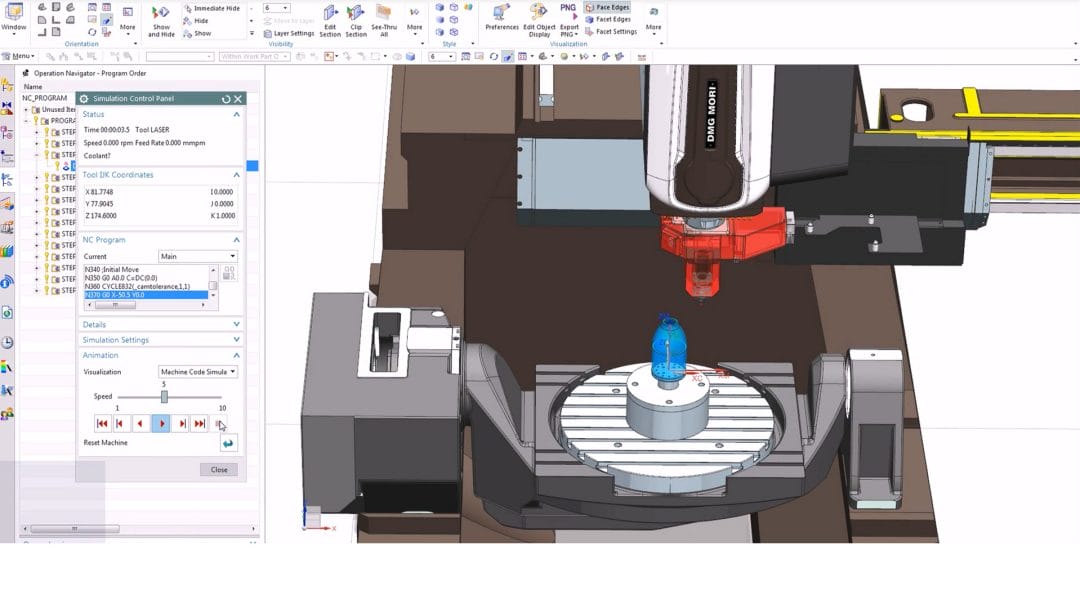 Powering up Energy Industry Production

NX for Manufacturing provides the end-to-end process automation today's power generation equipment manufacturers are increasingly demanding. Experience the advantages of:
Effective handling of imported parts/geometry
Integrated model prep and PMI
Parts and components mating
Prismatic and complex programming
Downstream automation
Turbomachinery milling
Integrated, closed-loop quality control
Smoother Operations for Medical Device Manufacturing
Medical device manufacturers face daily challenges around the speed of development cycles, quality assurance, and regulatory compliance.
NX for Manufacturing is a CAD/CAM solution that integrates CMM and PMI, providing you with:
Automation from mold design to production
Integrated mold flow analysis
The ability to machine complex shapes to a high-quality finish
Regulatory compliance management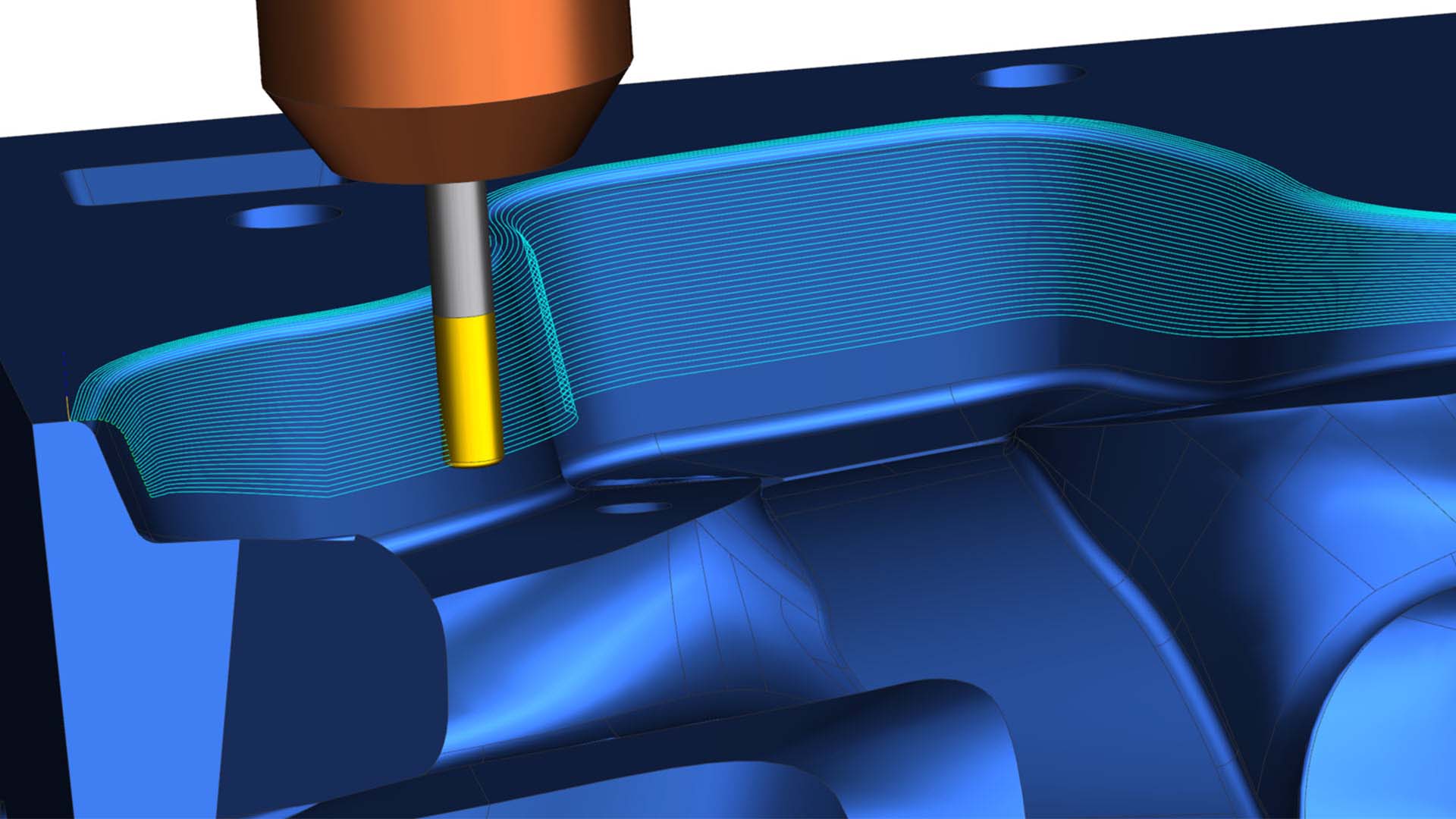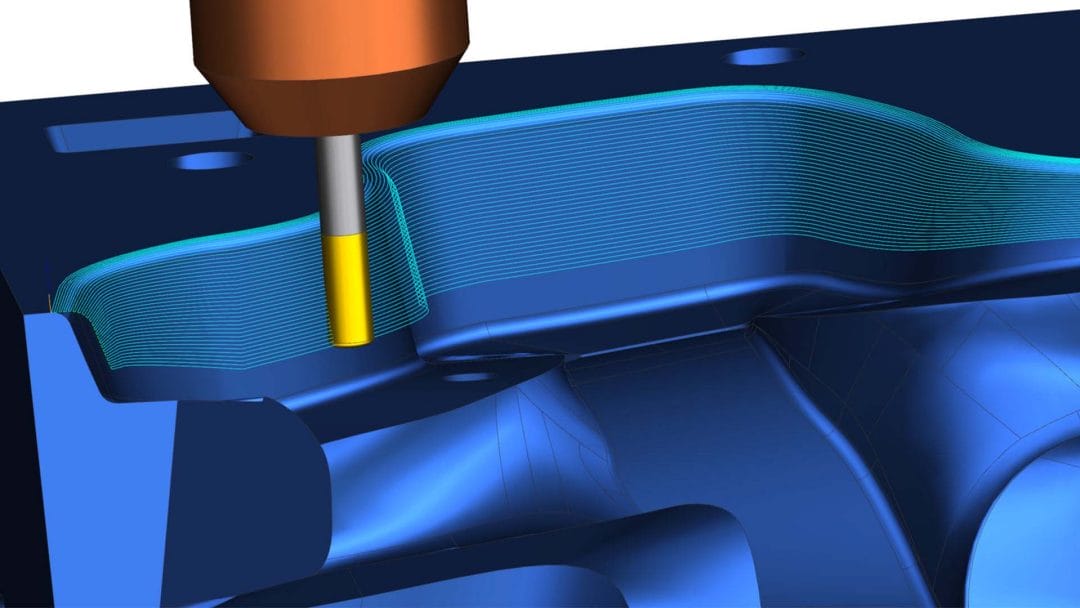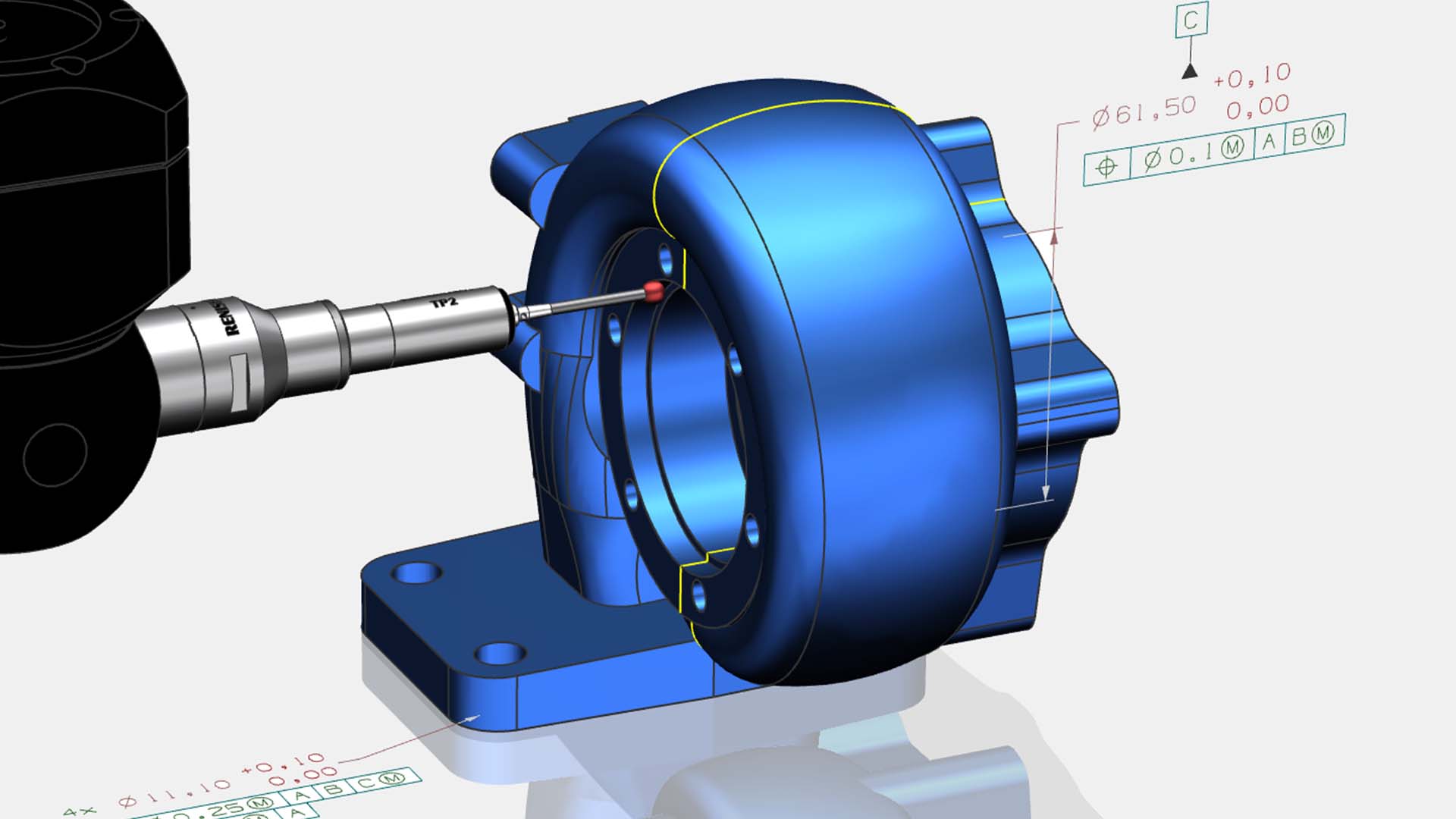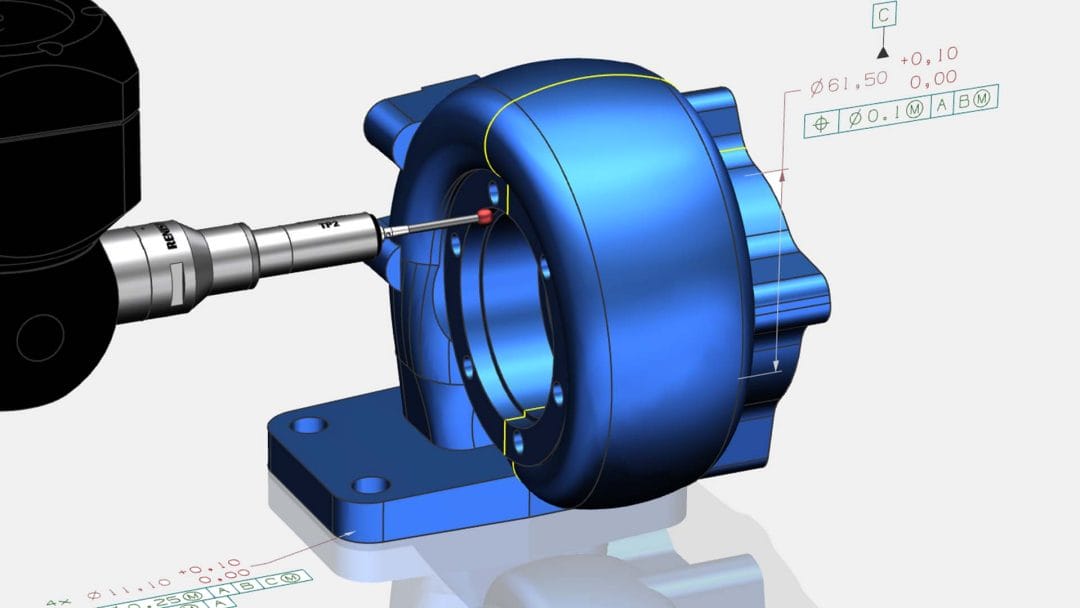 Easing Production in Industrial Machinery

Equipment makers seek easier and faster management of multiple jobs, automation that supports higher parts quality, and standardization in tool inventories.
NX for Manufacturing gives you:
Ten-fold reductions in programming time, with fast, repeatable programming automation
Increased utilization and machine efficiency
A manufacturing resource library with data and tool management
Process automation (commercial and shop floor)
NX CAM free trial
Experience the comprehensive range of manufacturing tools with the Siemens NX CAM free trial, revolutionizing your business practices. Benefit from 2, 3, and 5-axis milling capabilities, along with additive manufacturing such as 3D printing. The powerful NC programming features enable you to program tasks efficiently within a single system. Leverage program automation, including PMI-driven and feature-based machining, to significantly reduce programming time by up to 90%. Achieve high-quality finished products and reduce time-to-market with mold, die, and electrode machining. Access the full manufacturing suite with the Siemens NX CAM free trial and embark on a transformative journey to optimize your business processes. Activate your free trial now!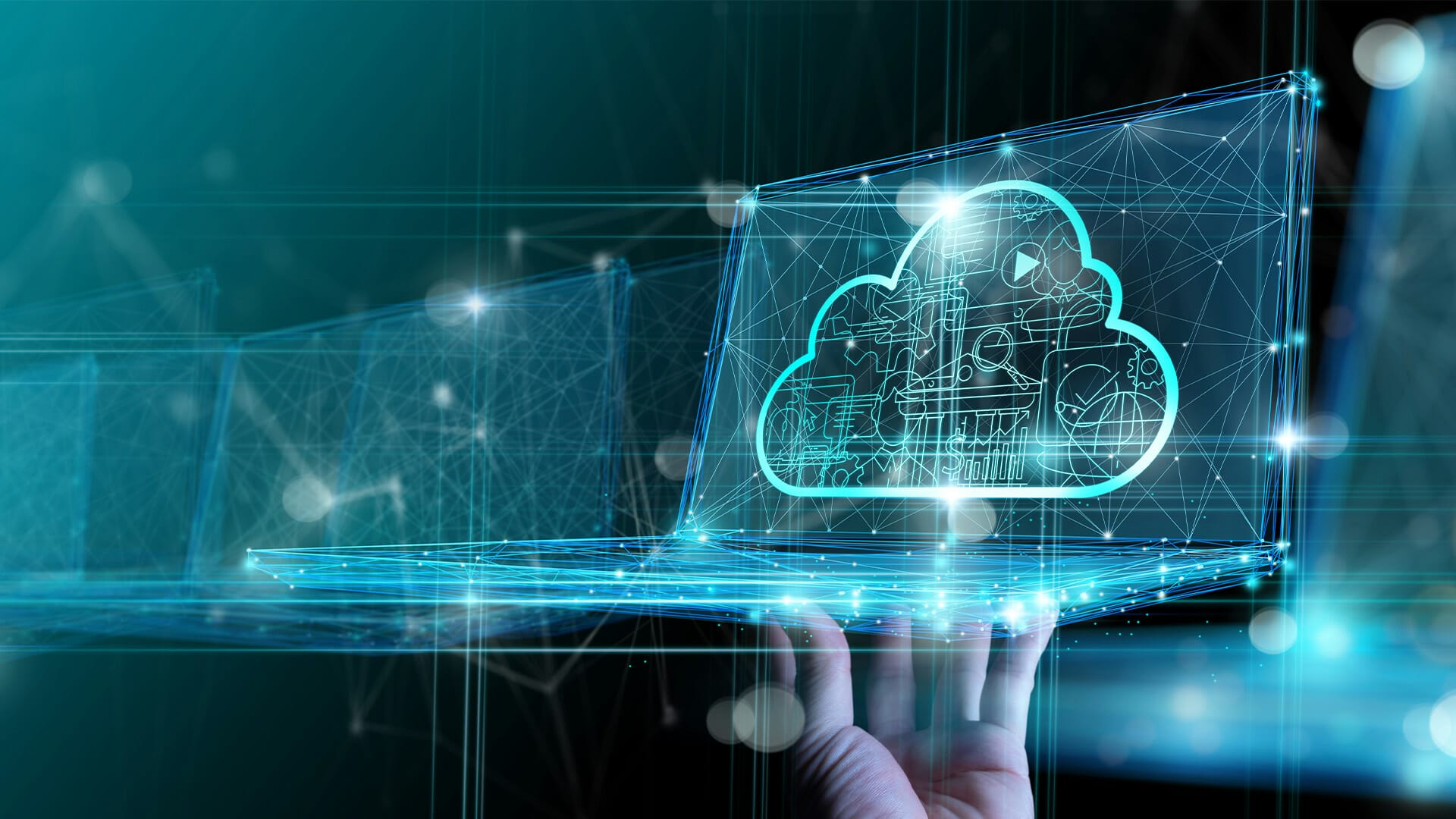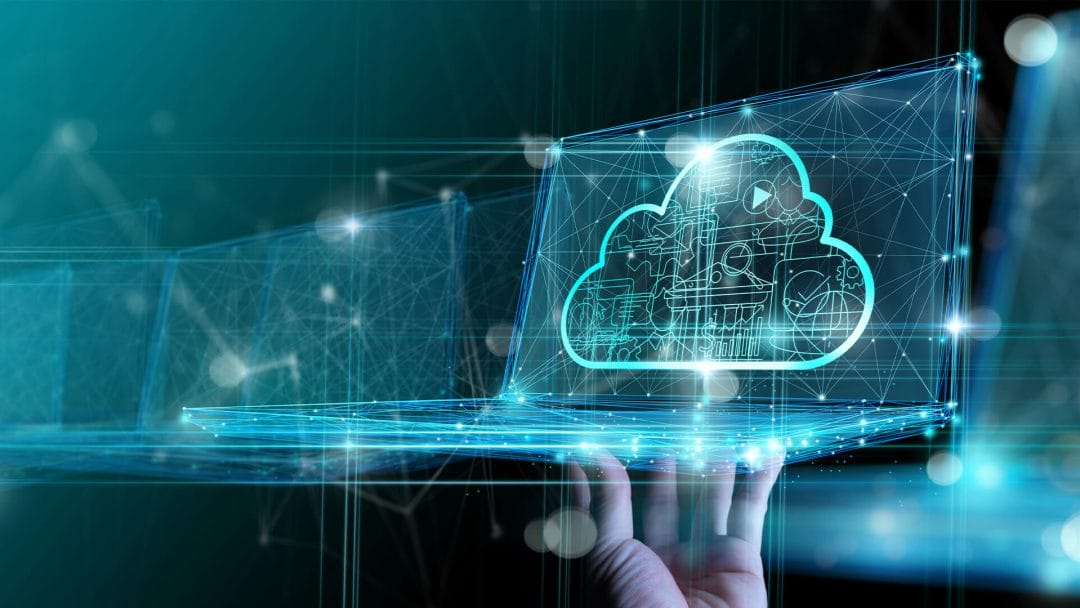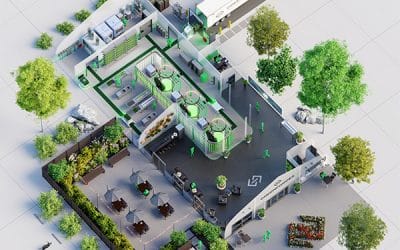 GreenForges designs and develops sustainable farming technology to move agricultural production...