Electric Machine Design Software
MotorSolve version 6 is the complete design and analysis software for induction, synchronous, electronically and brush-commutated machines.Motor and generator designers can use this software for quick virtual prototyping.
Irreversible model of permanent magnets to take into account the demagnetization effects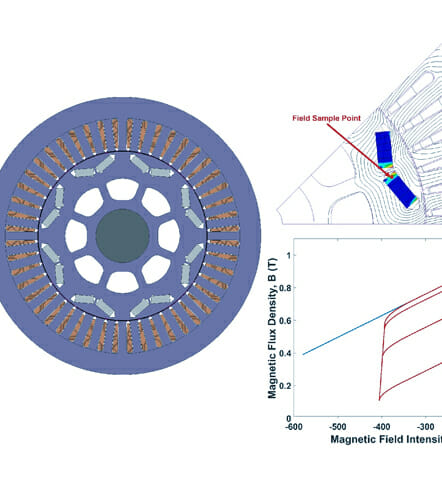 MotorSolve simulates machine performance using equivalent circuit calculations and our unique automated finite element analysis engine. Typical FEA operations, such as mesh refinements and post-processing, are not required as MotorSolve handles these for the user.
The template-based interface is easy to use and flexible enough to handle practically any motor topology. Custom rotors and stators can be imported via DXF.
MotorSolve BLDC
Sync. Reluctance; IPM; Surface Mounted; Bread-loaf; Spoke; Inset; Motor or Generator mode.
MotorSolve IM
Interior and exterior rotors; All standard bar shapes; All standard wound configurations.
MotorSolve DCM
Brushes; PMDC; Series; Shunt; Universal; more.
MotorSolve SRM
Templates for both interior and exterior types.
MotorSolve Thermal
Simulates the impact of heating and applied cooling on the motor's performance.

See how MotorSolve can help you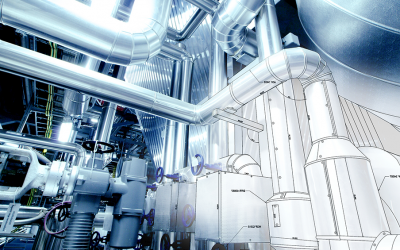 Find out how Bâtivac contributed to a quieter, tidier, and healthier parking environment for the CHUM's clientele. Maya HTT's expertise and analysis helped Bâtivac validate the ventilation system and reduce costs, contributing to building a truly safe and modern urban health facility.
Read more
Explore our expertise, services, and products:
Solutions for your industry
Maya HTT started out by helping to develop space exploration projects. The sky wasn't the limit. We now also develop for and offer products from Siemens Digital Industries Software. Are you looking for software solutions that specifically address your industry's needs?


Automotive & Transportation

Architecture, Engineering & Construction

Consumer Products & Retail

Electronics & Semiconductors


Machinery & Heavy Equipement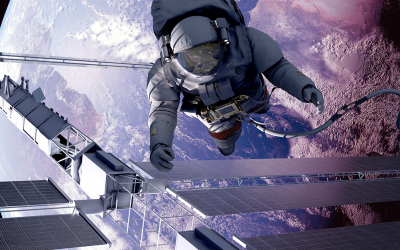 Imagine, for a moment, the kinds of buildings and infrastructure that would be needed to support a thriving human colony on Mars. How could we engineer safe and comfortable living conditions for such an inhospitable environment? As remote as a future colony on Mars may be, simulation provides a way to contemplate the possibilities.
Read more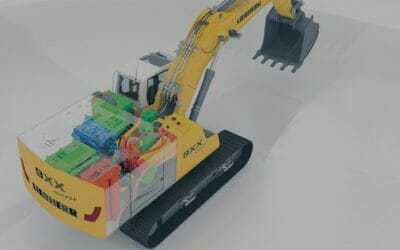 This Siemens' Community blog post takes a close look at a subject Maya HTT knows well: How digital twins and design space exploration can boost your innovation strategy and help you discover more efficient solutions.
Read more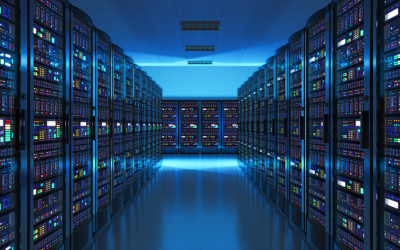 Datacenter management poses a high-stakes, multidimensional challenge. As errors can have disastrous real-world consequences, datacenter operators must use a variety of controls to ensure that operations continue smoothly.
Read more
Interested?
Contact us for more information.
Subscribe to our newsletter