LMS solutions for simulation from Siemens PLM Software provide engineers with all necessary tools to do upfront analysis for a variety of applications at every step of the process
LMS Samtech groups a suite of 3D finite element, multibody modeling and analysis software to simulate and optimize the functional performance of mechanical systems. The virtual solutions are tuned to specific industry and/or application requirements and address critical performance engineering attributes, including:
Process platform and structural assessment for aviation
Advanced structural analysis, rotor dynamics and composites
Overall mechanical systems performance of wind turbines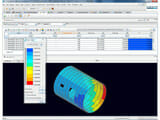 CAESAM is a high level CAE integration platform allowing the customization and management of the entire engineering process, involving commercial software and in-house skill tools …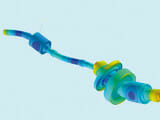 SAMCEF Rotors is a solution specifically dedicated to the analysis of rotor dynamics of fast rotating machines, like turbo machines, propellers, fans, etc.. Based on Finite Element Theory, SAMCEF for Rotors enables the computation of critical speeds as well as responses to excitations, in the frequency and …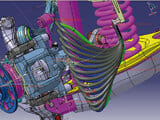 TEA Pipe is a professional application dedicated to Piping and Tubing Simulation. It will allow the user to simulate mounting scenario and calculate initial and then operating positions and efforts in the pipe. In addition, it can be used to prevent vibration and check for excessive curvature or collision with other objects …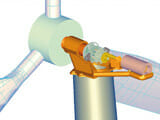 SAMCEF Wind Turbines is a professional solution dedicated to wind turbine mechanical design and optimization. It provides engineers with a easy access to the dynamic behavior of the wind turbine assembly and also to detailed analyses of all relevant Wind Turbine components …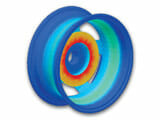 SAMCEF is LMS Samtech's general-purpose analysis solver suite. It is based on the Finite Elements Method and covers a large range of applications, from basic to very advanced, in numerous industrial fields.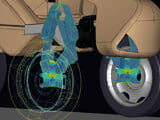 SAMCEF Field is LMS Samtech' Graphical User Interface driving all Finite Elements based SAMCEF solvers, from Linear, Non-Linear and Thermal Analyses potentially containing flexible Multi-Body Simulation features to dedicated solutions like SAMCEF Rotors and SAMCEF Powerlines and Substations.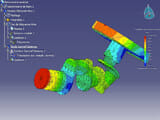 SAMCEF embedded in CATIA V5
Thanks to SAMCEF Gateway and TEA software, CATIA V5 users benefit from LMS Samtech recognized expertise in high quality Finite Element Analysis, respectively for preliminary design activities and for detailed verifications.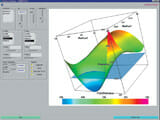 BOSS quattro is an open application manager for parametric analyses, design of experiments, multidisciplinary optimization and sensitivity analysis, statistic analyses and updating.