Model complex component layups
Geometry-independent composite ply-based modeling software simplifies modeling of complex component layups and makes it possible to closely match laminate schedules to manufacturing processes.
Versatile composite layup tools
Quickly and easily handle complex layups, ply draping, and composite post-processing with this affordable solution for improving the accuracy and reliability of composite manufacturing output. Reduce the need for late-stage design modifications by accurately accounting for fibre angle deviation and verifying production processes ahead of time.
Explore the FEMPLY Features
2D CAD Extraction
Accurate and reproducible components based on extracted 2D CAD ply shapes used in cutting patterns or ply booklets
Post-Processing Capabilities
Identification of critical areas based on robust post-processing of failure theorems, sandwich stability, and output vectors
Composite Modeling
Advanced composite modeling functionalities for the economical and accurate design, analysis, and manufacturing of highly complex composite components
Design Reuse
Maximizing the value of product knowledge by making it repeatable across scenarios and use cases
Sandwich Stability
Calculations for ply strength, honeycomb dimpling, shear crimping, and skin wrinkling

Think this product is right for you?
Discover why you should work with us.
Maya HTT doesn't only sell software. We develop it, customize it, and help you get the most out of your investment. We are the world-class engineering partner and software service team you need to achieve better results.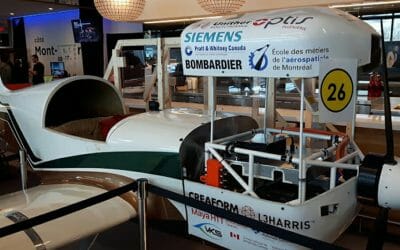 This team of engineering students embarked on a lofty and ambitious project: to prove that...
Curious about how Maya HTT can help you?
Let's explore better solutions together.