Advanced engineering simulation solution that enables inexpensive prototyping and faster time-to-market
FEMAP (Finite Element Modeling And Postprocessing) is an advanced all-in-one simulation solution used to model the performance of systems, assemblies and components within set parameters or field operating conditions. Used to create, edit, import/reuse mesh-centric finite element analysis models for complex systems or products, FEMAP integrates with a wide variety of FEM solutions and CAD systems and delivers powerful graphical and data-driven results for evaluation and visualization.
Affordable high performance FEA modeling for the engineering desktop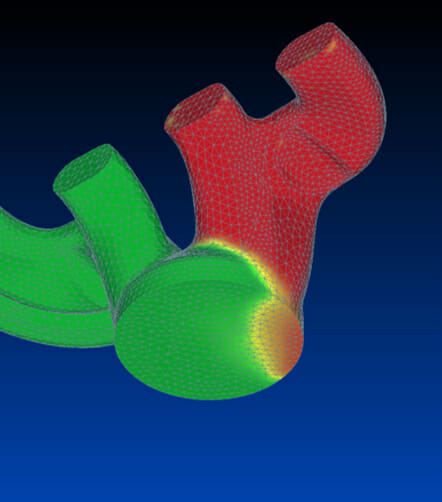 Minimize costly prototyping and bring your products to market faster by using advanced engineering simulation capabilities. Femap is an advanced engineering simulation application for creating, editing and importing/re-using mesh-centric finite element analysis models of complex products or systems. You can use Femap to model components, assemblies or systems and to determine the behavioral response for a given operating environment.
In addition, Femap provides powerful data-driven and graphical results visualization and evaluation. You can combine Femap with a wide variety of CAD systems and finite element analysis solvers, including the industry-leading NX Nastran application, to deliver a comprehensive computer-aided engineering analysis solution that helps ensure that products perform as designed in real-world environments.
Seamless Integration
Integrates with a variety of FEMs and CAD solutions to deliver comprehensive simulation and engineering analysis that helps ensure the optimal performance of products in real-world operating conditions.
Diverse Application
Enables modeling for complex processes, systems and products in marine vessels, process equipment, lift cranes, heavy construction equipment, defense electronics, aircraft and satellites.
Behavioral Analysis
Helps to predict the behavior of systems, assemblies and components within a bounded set of operating conditions, thus facilitating evaluation of various designs, inexpensive prototyping and testing, and structural optimization objectives.
Unparalleled Support
Delivers top-notch support for several industry standard solvers, including TMG, SINDA, LS-DYNA, MSC.Marc, Ansys, Abaqus, MSC/MD Nastran and NX Nastran as well as seamless geometry access with major CAD systems including AutoCAD, SolidWorks, Solid Edge, NX I-deas™ software, NX, and Catia.
Optimum Simulation
Delivers multi-physics engineering, fluid flow, system-level performance evaluation, transient and frequency dynamics, and basic strength analysis for best-in-class digital simulation of functional performance.
Fully Customizable
Comes with an ever-increasing library of custom tools, macro program files, and BASIC API programming environment for customization activities.

See how Femap can help you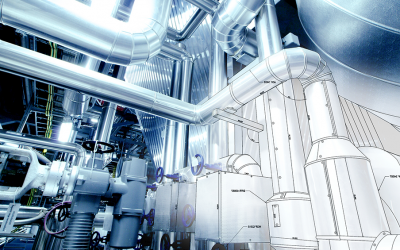 Find out how Bâtivac contributed to a quieter, tidier, and healthier parking environment for the CHUM's clientele. Maya HTT's expertise and analysis helped Bâtivac validate the ventilation system and reduce costs, contributing to building a truly safe and modern urban health facility.
Read more
Explore our expertise, services, and products:
Solutions for your industry
Maya HTT started out by helping to develop space exploration projects. The sky wasn't the limit. We now also develop for and offer products from Siemens Digital Industries Software. Are you looking for software solutions that specifically address your industry's needs?


Automotive & Transportation

Architecture, Engineering & Construction

Consumer Products & Retail

Electronics & Semiconductors


Machinery & Heavy Equipement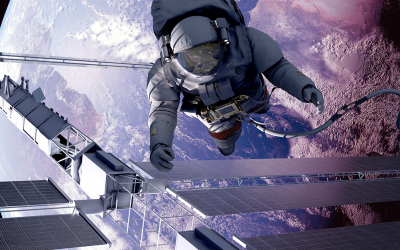 Imagine, for a moment, the kinds of buildings and infrastructure that would be needed to support a thriving human colony on Mars. How could we engineer safe and comfortable living conditions for such an inhospitable environment? As remote as a future colony on Mars may be, simulation provides a way to contemplate the possibilities.
Read more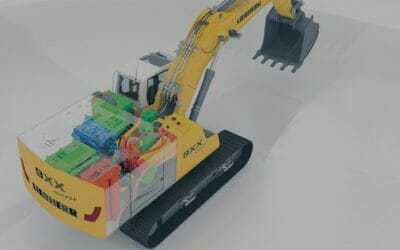 This Siemens' Community blog post takes a close look at a subject Maya HTT knows well: How digital twins and design space exploration can boost your innovation strategy and help you discover more efficient solutions.
Read more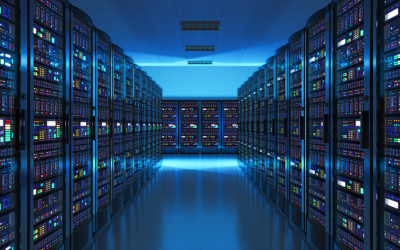 Datacenter management poses a high-stakes, multidimensional challenge. As errors can have disastrous real-world consequences, datacenter operators must use a variety of controls to ensure that operations continue smoothly.
Read more
Interested?
Contact us for more information.
Subscribe to our newsletter