Electronic Systems Cooling
.
Find cool solutions for electronics
Electronic enclosures tend to heat up unless an effective cooling solution is in place. See the effects of fluid flow and heat transfer on densely packed, heat-sensitive electronic systems.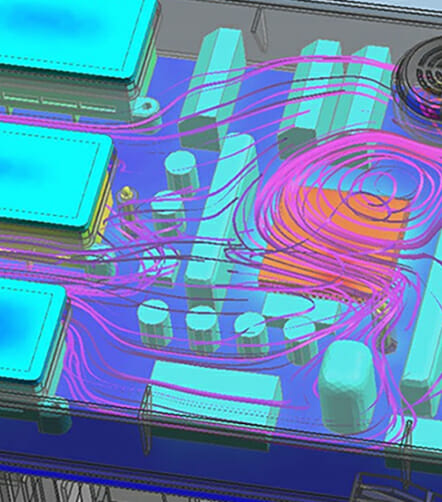 Sophisticated thermo-fluid analysis
Meet the requirements of electronics product design and resolve thermal engineering challenges early in the design process. Build electronic systems cooling models and simulate 3D air flow, thermo-fluid behavior, and heat transfer. Carry out thermal and fluid flow analysis including condensation, humidity and dust particle transport.
Inscrivez-vous à notre infolettre