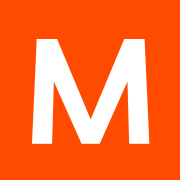 MAYA is a leading developer of advanced modeling and simulation software for mechanical engineering. As a strategic development partner for Siemens PLM Software Inc., we author and market a variety of software products for heat transfer, fluid flow and structural simulation, used by customers around the world. To support our continued growth in our Simcenter 3D Thermal, Simcenter 3D Multiphysics, and Simcenter 3D Electronics Systems Cooling products, we are looking for a talented, motivated and creative Thermal Solver Software Developer to join our team.
What to expect as your main responsibilities:
Develop new thermal solver features to address customer needs in turbomachinery, aerospace and other industries;
Develop new algorithms and methods for computational heat transfer (including radiation, conduction and 1-D convection), using finite volume and/or finite element based methods;
Optimize pre-existing code and algorithms for both performance and accuracy;
Assist customer support staff to diagnose customer thermal models;
Perform maintenance in a large code system consisting of FORTRAN, C and C++ code.
You will be successful in this role if you:
A PhD degree with specialization in computational heat transfer, or equivalent experience
A deep understanding of the physics of conductive, convective and radiative heat transfer
Experience working with large solver codes
Strong software skills, including experience with Fortran, C++, MPI, OpenMP, and/or CUDA
Experience with finite volume and/or finite element methods
Proficiency with an engineering analysis package in a CAD/CAE environment
Why join MAYA?
Permanent position, competitive base salary and bonus
Comprehensive benefits package, including fully paid by the employer medical, dental, life, short/long term disabilities insurance
Become a key member of a dynamic and award winning company that is a recognized worldwide industry leader
Great work environment with trust and autonomy, collaborative team.