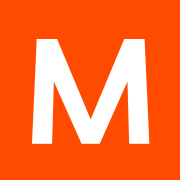 MAYA HTT is the largest simulation company in Canada and a world leading developer of mechanical engineering simulation software and Datacenter Infrastructure Management solutions. In addition to developing software, and as a strategic development partner and software reseller for Siemens PLM Software, MAYA also specializes in providing services including software customization and engineering numerical simulations in structural, thermal, and computational fluid dynamics. The world's top tier engineering organizations rely on MAYA's experience and expertise to achieve the full potential of their software and PLM investment. Constantly pushing the boundaries, MAYA is at the forefront of the next level cutting edge technologies such as AI, machine learning, IoT and Industry 4.0 innovations.
We are looking for talented, motivated and creative individuals to join our team in Montreal, Canada this fall.
Responsibilities :
• Gain firsthand experience of the quality assurance aspects of a software development project
• Assist in the quality assurance of CAE Structural Products (Durability, Laminates, Correlation) by testing new functionality as it is being developed
• Work with the development team to test new features
• Perform interactive and automated testing
• Ensure feature completeness by evaluating implemented features against required documents
• Document and report any issues via our bug tracking system
• Work on the compete lifecycle of the bugs reported
• Work on various development projects
You will be successful in this role if you:
• Currently enrolled in a university pursuing an undergraduate or Master degree in Mechanical Engineering
• Be in a 3rd year or higher
• Experience with Python scripting.
• Exceptional communication skills
• Ability to work well in a team
Why join MAYA?
• Join a high-energy and dynamic company that is a recognized industry leader
• Excellent training, progression and coaching provided by senior team member
• Great work environment with trust and autonomy, collaborative team, and regular schedule
• Work on various stimulating projects and on innovative technologies.
• Accessible via public transit, a short walk from Vendôme metro & train station