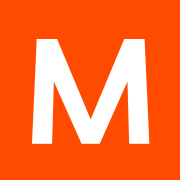 Maya HTT is a leading developer of mechanical engineering simulation software and datacenter infrastructure management solutions, boasting a variety of products deployed across many industries. In addition to developing software, Maya also specializes in providing services including software customization and engineering numerical simulations in structural, thermal and aerodynamics.
The opportunity: Test Engineering Intern– Electronic CAD Integration We are seeking a motivated student with an interest in quality assurance. The candidate will work in close collaboration with our development and quality assurance team.
Job description summary:
Gain firsthand experience of the quality assurance aspects of a software development project
Assist in the quality assurance of Electronic CAD Integration Products (PCB Exchange Suite, ELMA) by testing new functionality as it is being developed
Work with the development team to test new features
Perform interactive and automated testing
Ensure feature completeness by evaluating implemented features against required documents
Document and report any issues via our bug tracking system
Work on the compete lifecycle of the bugs reported
Work on various development projects
Minimum requirements:
Currently enrolled in a university pursuing an undergraduate degree in Mechanical or Electrical Engineering or a related field
Be in a 3rd year or higher
Experience with Python scripting
Exceptional communication skills
Ability to work well in a team
Why join MAYA?
Become a key member of a high-energy and dynamic company that is a recognized industry leader
Great work environment with trust and autonomy, collaborative team, and regular schedule
Feel that you make a difference, and see the impact of your work
Accessible via public transit, a short walk from Vendome metro & train station
Competitive salary