StarCCM+ Dedicated Support Engineer (DSE)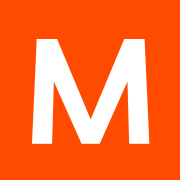 The StarCCM+ Dedicated Support Engineer is responsible for providing excellent engineering support to customers to ensure their technical success in using StarCCM+. The candidate will work closely with the customers to understand their engineering needs and help them achieve their objectives by using the software.
What to expect as the main responsibilities:
Provide excellent software assistance to our customers, while establishing a friendly collaborative rapport
Be the first point of contact for multiple accounts, identify their engineering problems as well as their issues with StarCCM+, and propose resolutions
Provide training on introductory and advanced topics in STAR-CCM+
Troubleshoot user models and recommend best practices and modeling guidelines to improve customer satisfaction and productivity
Perform benchmark simulations and test cases to explore new methods, define best practices and verify results
Consistently improve our understanding of customer workflows and provide feedback to the product and development teams
Provide technical support for the sales team
You will be successful in this role if you:
Have a Degree (MSc, PhD preferred) in Aerospace, Mechanical, Chemical Engineering or a similar discipline 
Have solid understanding of theoretical fluid mechanics and heat transfer
Have familiarity with common numerical methods employed in scientific computing for physical simulations
Broad-bases knowledge of the methods and practices in CFD
Hands-on experience with workflows and tasks associated with practical use of engineering simulation tools
User of CAD tools, with NX experience, a plus
Expert level user of CAE tools, StarCCM+ / NX Advanced Simulation / Simcenter3D skills, a plus
Excellent problem solving skills
You will be even more successful in this role if you:
Have excellent communication and presentation skills
Mastery of the English language, in both written and oral forms
Have customer satisfaction at heart
Display initiative and ability to work independently as well as with others
Ability and willingness to occasionally travel locally, regionally, nationally and internationally
Note: only those candidates selected for an interview will be contacted.