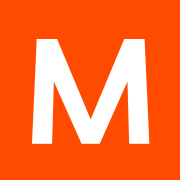 The Senior Structural / Thermal / Flow Application Engineer is responsible for providing excellent engineering services to customers, in the numerical simulation field. More specifically, your tasks would be:
Support our mechanical engineering simulation consulting work for various industries, providing static stress, modal, vibration, durability, motion, thermal, and flow analyses;
Contribute technical support to Maya account managers for CAE software sales
Provide world class software assistance to our customers, while establishing a friendly, collaborative rapport;
Provide software training to our customers;
Troubleshoot user models and recommend best practices and modeling guidelines to improve customer satisfaction and productivity;
Interact closely with the development team to identify and correct software deficiencies;
Consistently improve our understanding of customer workflows and provide feedback to the product and development teams;
The optimal candidate possesses the following qualifications:
A degree in Mechanical or Aerospace Engineering plus 8 or more years industrial experience related to numerical simulations;
Excellent communication and presentation skills;
Mastery of the English language, in both written and oral forms
Advanced  level user of CAD tools, with NX experience is required
Expert level user of CAE tools, with NX Advanced Simulation / Simcenter3D skills is required and Femap is a plus
Expert level user of structural solvers, with Nastran experience required
Expert level user of thermal and flow solvers with NX Simcenter Thermal, Flow, ESC, Space Systems Thermal or STAR-CCM+ experience required
Advanced level user of CAD-based motion simulation tools, with NX Motion skills a plus
Advanced level user of additional supporting CAE software, with Siemens PLM HEEDS and Maya SA Toolkit a plus
Excellent problem solving skills;
Must have customer satisfaction at heart;
Must display initiative and ability to work independently as well as with others, staffing a remote office
Ability and willingness to travel approximately 20% locally, regionally, nationally and internationally, the remainder of the time will be in the home office
Must not have any limitations to work on and access data related to USA ITAR-restricted projects.
Note: only candidates selected for an interview will be contacted.