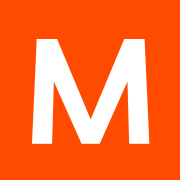 Maya HTT is a leading developer of advanced modeling and simulation software for mechanical engineering. As a strategic development partner and software reseller for Siemens PLM Software Inc., we author and market a variety of software products for heat transfer, fluid flow and structural simulation, used by customers around the world. To support our continued growth, we are looking for talented, motivated and creative individuals to join our team in the United Kingdom.
What to expect as your main responsibilities:
The Senior Thermal / Flow Application Engineer is responsible for providing excellent CAE-based thermal / flow engineering services to Maya customers. More specifically, your tasks would be:
Support our mechanical engineering simulation consulting work for various industries, providing thermal, and flow analyses
Contribute technical support to Maya account managers for CAE software sales
Provide world class software assistance to our customers, while establishing a friendly, collaborative rapport
Provide software training to our customers
Troubleshoot user models and recommend best practices and modeling guidelines to improve customer satisfaction and productivity
Interact closely with the development team to identify and correct software deficiencies
Consistently improve our understanding of customer workflows and provide feedback to the product and development teams
You will be successful in this role if you have the following qualifications:
A degree in Mechanical or Aerospace Engineering plus 8 or more years industrial experience related to CAE thermal / flow simulations
Excellent communication and presentation skills
Mastery of the English language, in both written and oral forms
Advanced level user of CAD tools, with NX experience required
Expert level user of CAE tools, with NX Advanced Simulation / Simcenter3D skills required; Femap a plus
Expert level user of thermal and flow solvers with experience with one or more of the following:  NX Simcenter Thermal, Flow, ESC, Space Systems Thermal ; STAR-CCM+ experience a plus
Use of structural solvers a plus
Use of CAD-based motion simulation tools a plus
Excellent problem solving skills
Must have customer satisfaction at heart
Must display initiative and ability to work independently as well as with others.
Maya HTT offers challenging and dynamic careers and a progressive work environment. Our compensation and benefits package, including bonus plan, is competitive.