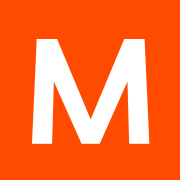 Maya HTT is the largest simulation company in Canada and a world leading developer of mechanical engineering simulation software and Datacenter Infrastructure Management solutions. In addition to developing software, and as a strategic development partner and software reseller for Siemens PLM Software, Maya also specializes in providing services including software customization and engineering numerical simulations in structural, thermal, and computational fluid dynamics. The world's top tier engineering organizations rely on Maya's experience and expertise to achieve the full potential of their software and PLM investment. Constantly pushing the boundaries, Maya is at the forefront of the next level cutting edge technologies such as AI, machine learning, IoT and Industry 4.0 innovations.
To support our continued growth, we are looking for an experienced and motivated IT professional with strong technical and hands on skills.
What to expect as the main responsibilities:
Maintain infrastructure as required by corporate needs
Ensure adequate backups are running
Support day-to-day IT operations: ensure that employees can work
Administrate system management including backups, configuration, UNIX/LINUX and desktop PC installation, troubleshooting, and repair
Identify, troubleshoot, support, and resolve software and hardware issues in a timely fashion
Monitor performance of the user environment infrastructure, phone, backup, network and antivirus
Troubleshoot and correct software, licensing, access and email issues
Provide installation and licensing advice for company software
Administrate user management (Active Directory, LDAP), Win 2008 R2 and above, Exchange or other email platforms
Document the work performed and share the feedback
Anticipate problems and take appropriate action in accordance with Management
Lead Projects and complete within deadlines in parallel with other tasks
Automate and monitor infrastructure to maintain data integrity and high-availability
Strong network understanding and being able to diagnose and resolve complex network issues.
Participate in all tasks assigned to the IT Department
Minimum Requirements:
Bachelor degree in Computer Science or equivalent
Experience of networking technologies such as TCP/IP, DNS (Bind), DHCP, VPN (OpenVPN, SSL), IPSEC, Routing, Firewalls (Sonicwall, IPTables), LDAP, Active Directory, etc.
Experience of VMware technologies
Strong experience of Unix / Linux systems
Experience of Web infrastructure (LAMP, Nginx, Varnish, Squid Proxy) and scripting on both Unix (Bash, Perl) and Windows (VB, Powershell, Batch) is a plus
Experience with various PC and Linux workstations/servers (IBM) installation and troubleshooting (hardware and software)
Experience with Windows Infrastructure, deployment and policies (GPO)
Experience with Microsoft solutions Exchange and SharePoint a plus
Experience with Backup solutions (BackupPC, Veeam)
Relevant experience with Atlassian Products (Confluence, JIRA, Fisheye/Crucible) On-Premise
The ability to understand and communicate with all users as well as support the needs of the people using and served by the technology
The ability to manage tasks from start to finish with the aim of a job well done
Willingness to get the job done, i.e. be able to work under pressure or outside of regular working hours when necessary, must have client oriented approach
Bilingual (French and English)
Why join MAYA?
Permanent position, competitive base salary, bonuses and annual performance reviews
Fully paid by the employer medical, dental, life, short/long term disabilities insurance
Lots of things to learn through skilled sparring partners
Accessible via public transit, 4 minutes' walk from Vendome metro & train station
Become a key member of a dynamic and award winning company that is a recognized worldwide industry leader