Senior Fullstack Developer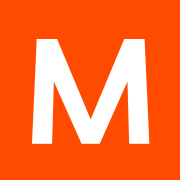 You'll be joining an already excited and motivated engineering team in Montreal to be part of our DCIM development team. When you join, you'll be helping us to deliver a sophisticated front-end web application to our customers that allows them to manage their data centers in a 3D model.
What we are looking for?
We are looking for an experienced Fullstack developer that has exceptional programming, design & leadership skills with proven experience in implementing advanced web-developer that have can support various kinds of deployment models with real-time monitoring.
You will be successful in this role if you:
Have at least 5 years of experience in large scale software development that has been released to the market
Ability to lead and guide fellow development team members.
Have at least 5 years of experience of  back-end development primarily using C#, C++
Have at least 5 years proficiency in web development primarily using JavaScript with AngularJS and NodeJS
Have a bachelor's Degree in Software Engineering, Computer Science or a combination of education and experience in software development
Have an understanding of data structures and algorithms and of object oriented design and programming
Are a team player  and a willingness to learn and contribute to all stages of the standard software life cycle including post-delivery support
Have excellent problem-solving skills and verbal and written communication skills
Have experience with: Software version control systems, for example SVN, GIT, software design patterns and Web applications
You will be even more successful in this role if you:
Have several years of experience with profiling tools in order to apply key design improvements to the overall performance & scalability
Have a good understanding of Windows server environment, high-availability and failover
Have experience with databases such as MongDB & SQL Server
What to expect as the main responsibilities…
Build software applications and follow coding standards
Build appropriate unit and integration tests
Assist in defining software architectures
Translate designs and style guides provided by the team into functional user interfaces
Contribute to continual improvement by suggesting improvements to user interface, software architecture or new technologies
Why join Maya HTT?
This is a unique opportunity to become a key member of a high-energy and dynamic company that is a recognized industry leader
The opportunity to grow within the company which tripled in size over the last 10 years
The opportunity to make a difference and see the impact of your work