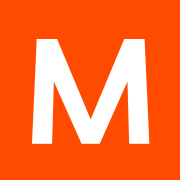 MAYA is a leading developer of advanced modeling and simulation software for mechanical engineering. As a strategic development partner for Siemens PLM Software Inc., we author and market a variety of software products for heat transfer, fluid flow and structural simulation, used by customers around the world. To support our continued growth in our Simcenter 3D Flow, Simcenter 3D Advanced Flow, and Simcenter 3D Electronics Systems Cooling products, we are looking for a talented, motivated and creative senior CFD developer to join our team.
What to expect as your main responsibilities:
Design and implement new physical models and numerical methods in our CFD solver;
Positively contribute to software architectural development through collaboration within a team of CFD solver developers;
Promote technical leadership in an agile development framework;
Perform software maintenance and troubleshooting in support of industry users of our CFD software.
You will be successful in this role if you:
A PhD degree in the field of CFD, or equivalent work experience;
Extensive experience in one or more of the following:  pressure-based solvers, CVFEM, immersed boundary methods, fluid-structure interaction, linear solvers;
Strong software design/programming skills, preferably including object-oriented C++;
Experience with parallel programming (MPI, OpenMP, etc.);
Experience developing generic 3D CFD applications for industry use.
Why join MAYA?
Become a key member of a high-energy and dynamic company that is a recognized industry leader
Great work environment with trust and autonomy, collaborative team, and regular schedule
Feel that you make a difference, and see the impact of your work
Comprehensive benefits package, including fully paid insurance
Competitive annual salary