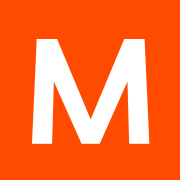 MAYA HTT is the largest simulation company in Canada and a world leading developer of mechanical engineering simulation software and Datacenter Infrastructure Management solutions. In addition to developing software, and as a strategic development partner and software reseller for Siemens PLM Software, MAYA also specializes in providing services including software customization and engineering numerical simulations in structural, thermal, and computational fluid dynamics. The world's top tier engineering organizations rely on MAYA's experience and expertise to achieve the full potential of their software and PLM investment. Constantly pushing the boundaries, MAYA is at the forefront of the next level cutting edge technologies such as AI, machine learning, IoT and Industry 4.0 innovations.
We are currently looking for a scrum master to join MAYA Heat Transfer's Customization Services group. This group develops custom software tools and applications for MAYA's clients in the field of engineering. The projects, run in an Agile fashion, can cover domains as varied as geometric modeling, computer-aided manufacturing, or numerical simulations, and can be implemented using languages such as C#, Python, or C++, to name a few.
Main responsibilities
Schedule, run, and facilitate Scrum ceremonies (daily stand-ups, sprint reviews and retrospectives, sprint planning, backlog refinement, etc.)
Enforce Agile process by ensuring that each member of the team carry out their respective roles
Work in collaboration with the teams' Product Owner to ensure backlog is maintained properly, and sprint objectives are clear and well-defined
Ensure the work process is transparent to Product Owner and client stakeholders, through the proper use and enforcement of tracking tools and reporting
Ensure adequate sprint commitment based on capacity and experience
Identify and remove impediments, prevent distractions interfering with the team's ability to deliver the sprint goal
Participate in the clients' agile community (guilds, etc.)
Skills and experience
Bachelor's degree in a relevant field
Minimum of 2 years of experience as scrum master (or software project management in an Agile environment)
Excellent communication skills, both oral and written
Familiarity with tools such as JIRA or Azure Devops (formerly VSTS) is an asset
Familiarity with SAFe methodology is an asset
Why join MAYA?
Become a key member of a dynamic and award winning company that is a recognized worldwide industry leader
Great work environment with trust and autonomy, collaborative team, and regular schedule
Accessible via public transit, a short walk from Vendome metro & train station
Comprehensive benefits package, including fully paid insurance
Competitive annual salary