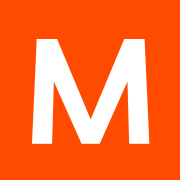 MAYA HTT is a world leading developer of mechanical engineering simulation software. In addition to developing software, and as a strategic development partner and software reseller for Siemens PLM Software, MAYA also specializes in providing services including software customization and engineering numerical simulations in structural, thermal, and computational fluid dynamics. The world's top tier engineering organizations rely on MAYA's experience and expertise to achieve the full potential of their software and PLM investment.
To support our continued growth, we are looking for ambitious, motivated individuals to join our team of PLM consultants. The candidates must be autonomous, eager to apply their engineering skills and able to learn quickly on the job. They will be responsible for delivering Maya HTT's customized PLM solutions and services to our customers.
While the candidate should ideally be located around Chicago or Detroit area, he or she must be willing to travel up to 30% of the time to visit Maya's customer all over the United States.
Job Description Summary:
Provide support and guidance to Maya's top customers with PLM, CAD and CAE, using Teamcenter and NX.
Capture customer's requirements, understand the customers' business needs and help them establish a roadmap for expanding their PLM implementation
Implement customer's requirements in terms of CAD and engineering data management, CAE data management, workflow process, security policy, reporting capabilities, etc.
Provide technical support– be the main point of contact with customer
Stay up-to-date on the latest PLM advancements
Deliver customer training
Minimum Requirements:
5 Years' experience with Teamcenter and NX software
Bachelor's degree in mechanical, software or electrical engineering
US citizenship
Excellent communication and project management skills
Be willing to travel
Nice to have:
Experience with SLM (Simulation Data Management) in Teamcenter
CAE experience with CFD, thermal or structural
MAYA offers challenging and dynamic careers and a progressive work environment. Our compensation and benefits package, including bonus plan, is competitive.