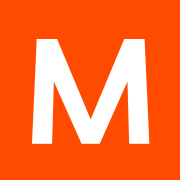 MAYA HTT is the largest simulation company in Canada and a world leading developer of mechanical engineering simulation software and Datacenter Infrastructure Management solutions. In addition to developing software, and as a strategic development partner and software reseller for Siemens PLM Software, MAYA also specializes in providing services including software customization and engineering numerical simulations in structural, thermal, and computational fluid dynamics. The world's top tier engineering organizations rely on MAYA's experience and expertise to achieve the full potential of their software and PLM investment. Constantly pushing the boundaries, MAYA is at the forefront of the next level cutting edge technologies such as AI, machine learning, IoT and Industry 4.0 innovations.
To support our continued growth, we are looking for ambitious, motivated individuals to join our team of PLM consultants. The candidates must be autonomous and able to thrive in a technically challenging environment. They will be responsible for delivering Maya HTT's customized PLM solutions and services to our customers. The main tasks are to capture customer requirements, advise the customer, install, configure, customize and support the PLM solutions based on the Teamcenter PLM platform
What to expect as your main responsibilities:
Capture customer's requirements, understand the customers' business needs and provide guidance to the customer.
Install, configure and customize Siemens's Teamcenter core PLM application and various modules.
Implement customer's requirements in terms of CAD and engineering data management, CAE data management, workflow process, security policy, reporting capabilities, etc.
Configure integration with other applications, migrate legacy data
Provide technical support– be the main point of contact with customer
Stay up-to-date on the latest PLM advancements
Deliver customer training
Minimum Requirements:
Bachelor or Master degree in mechanical, software, electrical engineering or equivalent
Minimum of 2 years of experience in a similar role with Teamcenter or Enovia
Excellent communication and project management skills
Good inter-personal skills, initiative and ability to work in a team
Be available to travel
Nice to have:
Programming Experience in C++ and/or java is a plus, but not a requirement
Knowledge of CAD platforms such as NX, Solid Edge, Catia or Solidworks
Why join MAYA?
Permanent position, competitive base salary, bonuses and annual performance reviews
Fully paid by the employer medical, dental, life, short/long term disabilities insurance
Office accessible via public transit, 4 minutes' walk from Vendome metro & train station
Flexible work from home options available
Become a key member of a dynamic and award winning company that is a recognized worldwide industry leader