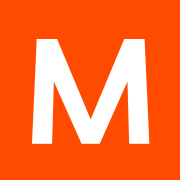 We are looking for a PLM Application Engineer. He/she will be responsible for delivering world-class customized PLM solutions and services to our customers. The main tasks are to install, configure, customize and support PLM solutions based on the Teamcenter PLM platform.
Job Description Summary:
Capture customer's requirements, understand the customers' business needs and provide guidance to the customer.
Install, configure and customize Siemens's Teamcenter PLM.
Implement customer's requirements in terms of CAD and engineering data management, CAE data management, workflow process, security policy, reporting capabilities, etc.
Implement custom features using C/C++ and Java languages
Develop integration with other applications, migrate legacy data
Evaluate technical customer requirements and estimate the projects costs and duration accordingly
Provide technical support– be the main point of contact with customer
Work in close collaboration with the sales team and help with presales and product demonstrations
Stay up-to-date on the latest PLM advancements
Deliver customer training
Be willing to travel
Minimum Requirements:
Bachelor's degree in Mechanical or Software Engineering
Excellent communication and project management skills
Knowledge of Product Lifecycle Management concepts
Good knowledge of CAD platforms
Some programming skills with C++ and Java
Previous experience with Teamcenter application is an Asset
Knowledge of Manufacturing process concepts is an Asset
Good inter-personal skills, initiative and ability to work in a team
Please note: Only those applicants selected for interviews will be contacted.