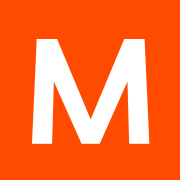 Maya HTT is the largest simulation company in Canada and a world leading developer of mechanical engineering simulation software and Datacenter Infrastructure Management solutions. Constantly pushing the boundaries, Maya is at the forefront of the next level cutting edge technologies such as AI, machine learning, IoT and Industry 4.0 innovations.
To support our continued growth, we are looking for an experienced and motivated IT support professional with strong technical and hands on skills.
What to expect as the main responsibilities:
Handle daily users requests, support levels 1 and 2
Assemble, upgrade and maintain new workstations, prepare, deploy, maintain any additional equipment, such as laptops, IP phones, printers, projectors etc
Handle cabling and users' environment preparations
Produce and maintain projects' documentation
Assist with employees/ clients training preparations and equipment deployment
Handle logistics, deliveries and return of merchandise
Handle hardware, software and licensing inventory systems
Assist the infrastructure team in day to day operations and projects as needed
Minimum Requirements:
Experience in a corporate IT environment
Solid experience with hardware and software troubleshooting, workstations and laptops assembly, installations and maintenance
Experience with Windows domain environment and user management
Proactive and ready to learn new things as technology evolves
Ability to work both independently and within a close team
Ability to interact with and manage both internal and external users
Ability and willingness to multitask, work under pressure and / or outside of regular working hours and with minimal supervision
Strong written and verbal communication skills in both English and French
Linux systems knowledge is an asset
VMWare knowledge is an asset
Certification in Systems Administration is an asset
Why join MAYA?
Permanent position, competitive base salary, bonuses and annual performance reviews
Fully paid by the employer medical, dental, life, short/long term disabilities insurance
Lots of things to learn through skilled sparring partners
Accessible via public transit, 4 minutes' walk from Vendome metro & train station
Become a key member of a dynamic and award winning company that is a recognized worldwide industry leader